4 Ways to Use Rapid eLearning to Strengthen Your Customer Service Training
Good customer service paves the path to customer loyalty! That said, L&D teams have to implement novel ways to strengthen their customer service training. One such way is through the implementation of rapid eLearning. Let's discuss how.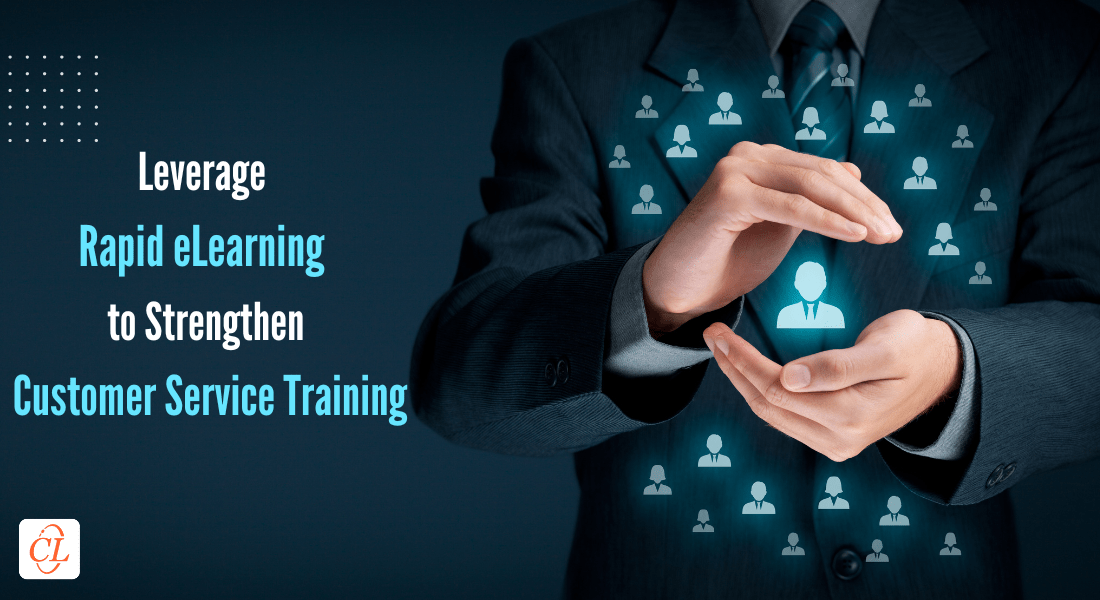 Quite often, it is the customer service that separates successful organizations from the ones that fail! And, it is often the customer service training that helps a good service team become a great one! Owing to this, L&D teams invest a lot of time to come up with the best ways to impart customer service training. Rapid eLearning is one such way – it uses innovation, interactivities, and the best formats and tools to make the training more impactful.
Boost the Impact of Your Customer Service Training With Rapid eLearning
Here is how you can do it:
Scenario-based eLearning to Ensure a Practical Approach
Simulation-based eLearning for Interactive Experience
Microlearning Modules for an Immersive Learning Experience
Gamification for an Engaging Learning Experience
Want to know more about how rapid eLearning can help make your customer service training more impactful? Let us discuss some –
4 Ways How to Use Rapid eLearning to Strengthen Your Customer Service Training
1. Scenario-based eLearning to Ensure a Practical Approach
Customer service training can be made more impactful using scenario-based learning. This format uses real-life scenarios to provide more practical training. For instance, real customer queries can be used to design scenarios, and the learners can be asked to resolve the issues. This will help learners get a hang of real work scenarios better and also use the learning at work.. Thus, you can use scenario-based learning to help the customer service teams how to handle complex situations with customers.
Rapid eLearning design and development, which is based on robust instructional design principles, can be used to create scenarios with ease and that too within no time. Rapid eLearning authoring tools offer customizable templates that can be used to design interesting scenarios that help in honing critical thinking and decision-making abilities of the learners.
2. Simulation-based eLearning for Interactive Experience
Dialog-based simulations depicting real-life conversations taking place between two or more people are also a great way to deliver customer service training. They can be used to guide the employees on how to converse with customers in different situations. The dialogue-based simulation will help the employees acquire the conversation skills required when interacting with customers, especially complicated ones.
Simulation is also very impactful to enhance skills such as listening, empathizing, and understanding – all of which are vital for great customer service. Thus, the use of simulations is a great way to provide customer service teams with a real-life like, interactive learning experience.
Using the rapid eLearning development approach, the instructional designers can add 'dialogue-based' or 'watch and do' simulations to make the eLearning courses more impactful and interactive for the learners. Rapid authoring tools come in handy in designing simple to advanced simulation exercises that facilitate experiential learning.
3. Microlearning Modules for an Immersive Learning Experience
Customer service professionals often face situations where they require guidance and performance support material during customer interactions. For instance, there could be situations where the customer service professional faces difficulty when addressing a customer demanding a quick resolution for their problem. In light of such situations, quick and easy-to-understand performance support modules delivered as microlearning assets like videos, flashcards, and brochures can be of great help.
These bite-sized online training modules are a great option for providing online training. For instance, they can be used to train the customer service teams on how to use voice modulations based on the situation or how to act based on the customer's mood.
Microlearning is one of the most preferred learning formats apt for the modern workforce and rapid eLearning helps in the speedy design and development of microlearning modules. The 'Rebuild' strategy of Rapid eLearning can be used to develop quick microlearning assets from the existing classroom training or eLearning content.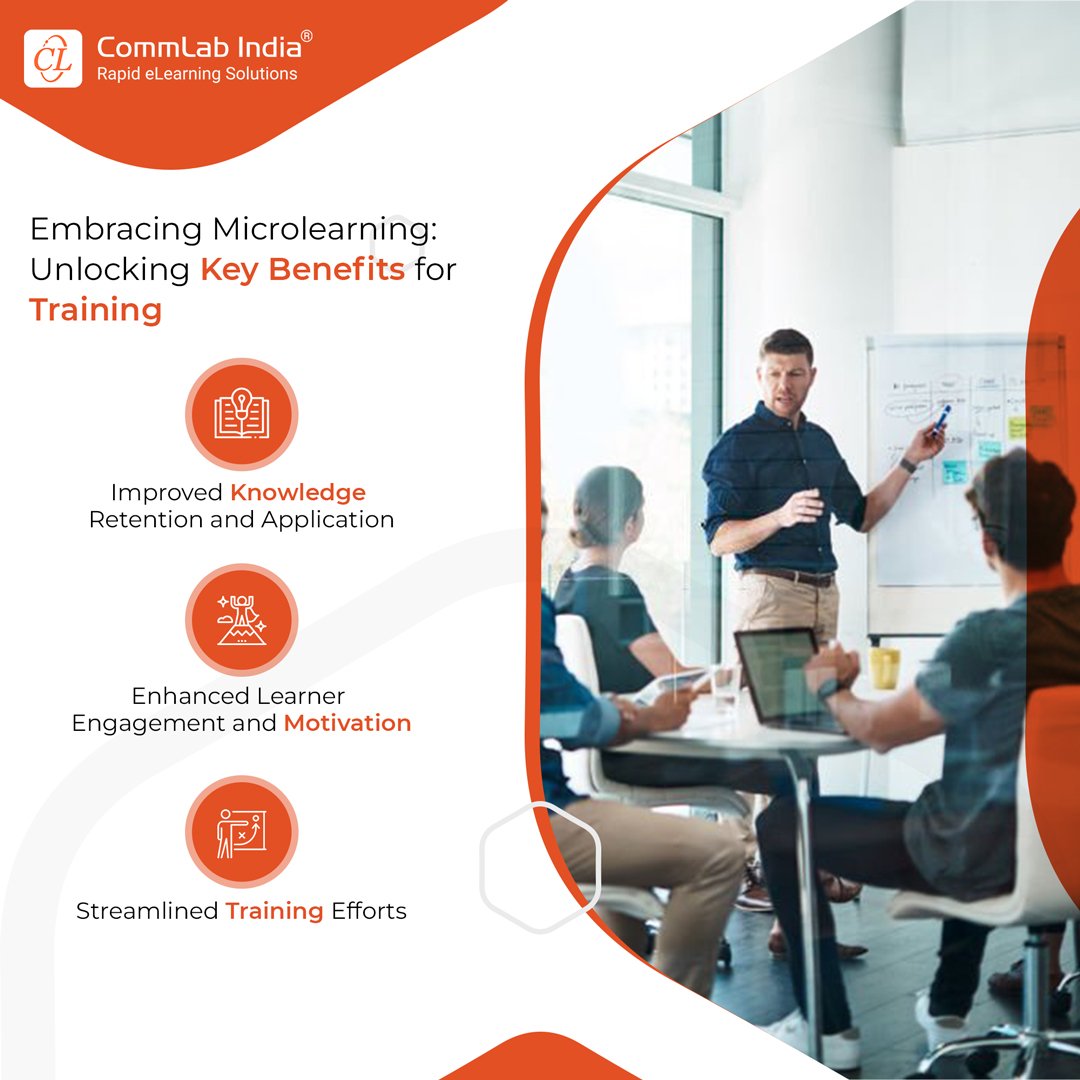 4. Gamification for an Engaging Learning Experience
Learner engagement is key to an impactful eLearning experience. You can boost learner engagement in your customer service training by adding game-based elements to the eLearning modules. Presenting the content in the form of game levels and challenging the learners to complete one level to reach the next will keep them engaged throughout the learning journey. And, when the learners are engaged, there is greater scope for knowledge retention and recall.
It is easy to develop visually appealing gamified eLearning modules with rapid eLearning. eLearning authoring tools can be used to add elements such as badges, medals, progress trackers, leader boards, etc to make the courses more appealing. At the same time, acknowledging or rewarding the learners upon moving up in the training is also a great idea to motivate and engage them. Further, some authoring tools come with several gaming templates that make it easy for instructional designers to add game elements to eLearning courses.
Wrapping Up
Remember that well-trained customer service teams are valuable to your organization as they play a crucial role in customer retention and also boost customer loyalty. Keeping this in mind, it is important that you focus on delivering the highest quality corporate training to them, and Rapid eLearning can help you with it!
From addressing your corporate training needs to boost your training ROI, Rapid eLearning helps in your pursuit of excellence. Read more about it by downloading this eBook.
Editor's note: This post was originally published in January 2023 and has been updated for comprehensiveness.