3 Common Training Roadblocks Solved with Rapid eLearning Solutions
The corporate training landscape is ever-evolving and so are the roadblocks hindering effective L&D initiatives. Fortunately, rapid eLearning solution comes to rescue! Continue reading to explore how this transformative approach solves training challenges…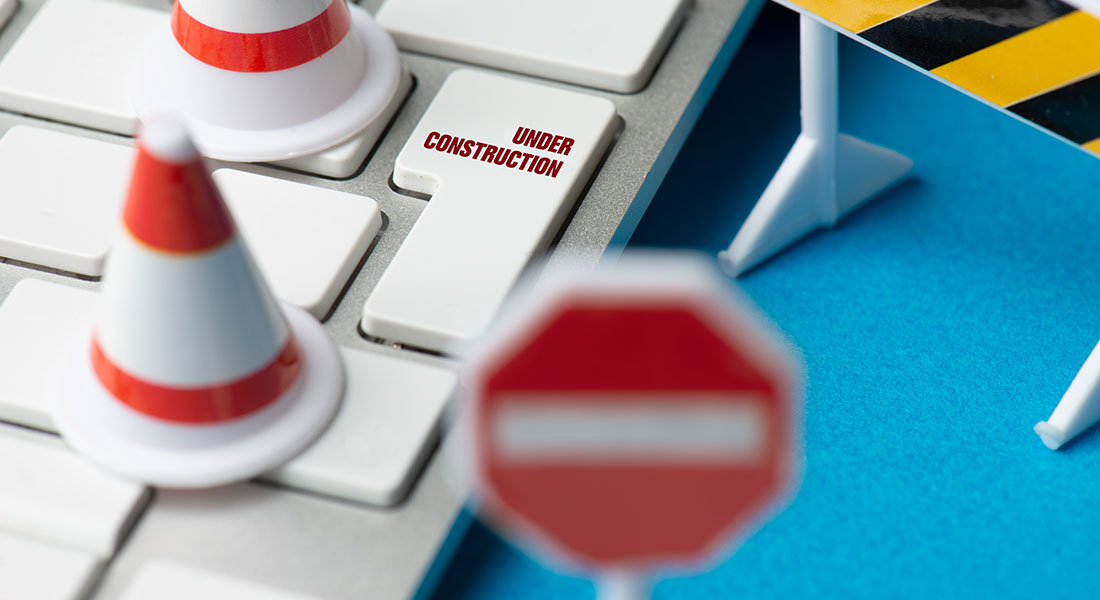 Training is an essential part of any organization's growth, but it can be a challenging process. Whether it's limited resources, tight schedules, or outdated training methods, there are various roadblocks that hinder effective employee learning and development. That's where rapid eLearning solutions come in – transforming the way organizations approach training and making the process smoother than ever before!
Wondering if you Really Need Rapid eLearning Solutions?
Here are the top benefits to compel you –
1. Engaging Learning Experiences
2. Global Accessibility
3. Seamless Integration
(continue reading to explore more)
This blog explores how rapid eLearning solutions can help you overcome common training obstacles and take your company's performance to new heights.
Introduction to Rapid eLearning
Rapid eLearning is an eLearning development strategy that uses technology and new techniques to create and deliver content quickly and easily. Rapid eLearning solutions may be used to create custom content that is curated to the specific needs of your organization. the approach can also be used to create engaging and interactive content that is easy for learners to access and use. Additionally, rapid eLearning can be used to develop content that is responsive to the changes in your business environment.
Benefits of Rapid eLearning Solutions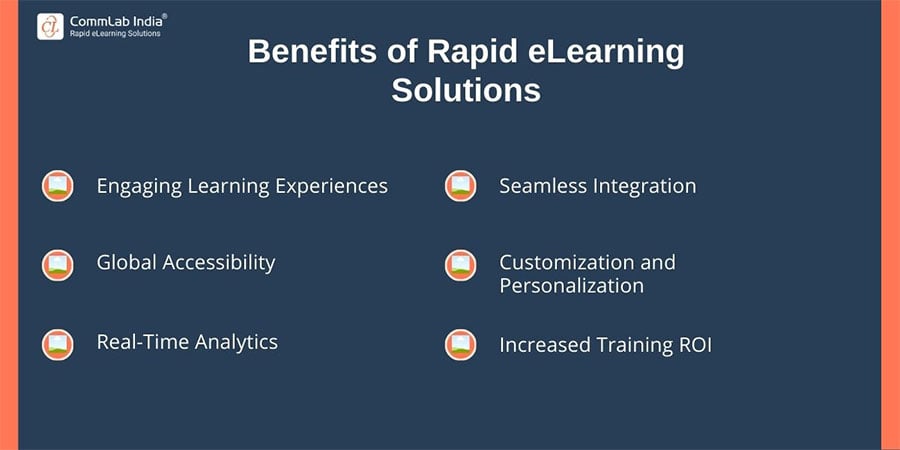 Rapid eLearning solutions offer a number of benefits for organizations. Perhaps the most significant benefit is the ability to quickly and easily develop and deploy training content. With traditional methods, developing and deploying training content can be a time-consuming and expensive process. Rapid eLearning solutions allow you to develop and deploy content much more quickly and easily, which can save your organization time and money.
Another benefit of rapid eLearning solutions is that they can be easily customized to meet the specific needs of your organization. Traditional methods often require lengthy development processes to customize content to your organization's needs. Rapid eLearning solutions make it easy to customize content, so you can get the training materials you need without spending a lot of time or money on development.
Rapid eLearning solutions are often more engaging than traditional methods. Because they are often interactive and visually stimulating, learners are more likely to pay attention and retain what they learn. This can lead to improved performance in the workplace and better results for your organization.
From the benefits alone, we can understand how rapid eLearning solutions can solve commonly occurring training issues including those related to time, budget, and resources.
Let's have a closer look at these challenges:
Common Challenges Faced in Training and How Rapid eLearning Solves Them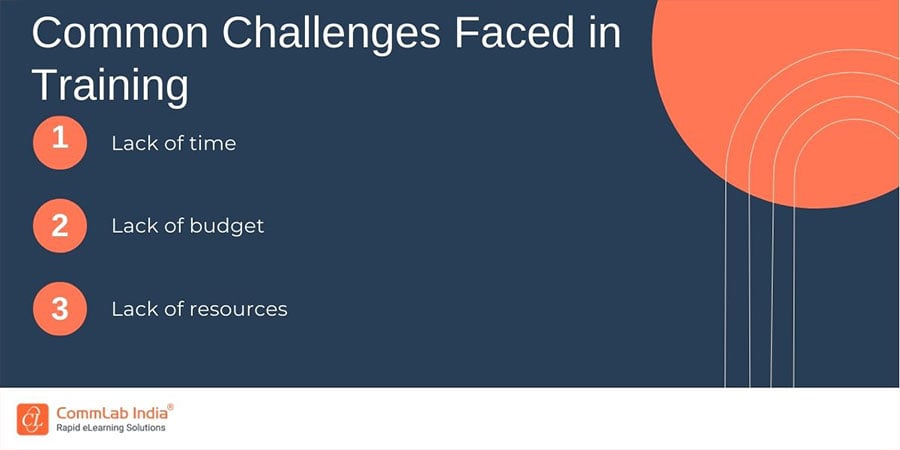 1. Lack of time
Imagine this, your organization needs to roll out a product training program to employees within 2 weeks. But the training team has limited resources and time to develop and deliver the eLearning modules. This means that the team has little time to gather content, design engaging activities, and develop assessments. The time constraint and limited availability of resources puts pressure on the training teams.
This challenge can be addressed through rapid eLearning. These solutions are developed using eLearning authoring tools that come with pre-built templates. apart from this, the content can be repurposed, making it easier to manage resources. Thus, rapid eLearning solutions are ideal to address the time issues.
2. Lack of budget
Training budgets are often a major challenge in traditional corporate training. Learning and development (L&D) teams have to consider investments in resources, infrastructure and even travel expenses.
This challenge is solved through rapid eLearning. These solutions do not require a lot of investment. Following the rapid eLearning development approach, which is based on instructional design principles, can repurpose existing content and thus expenses on content can be cut down.
3. Lack of resources
Many training departments lack the in-house expertise needed to develop eLearning content from scratch. This can lead to frustration and delays when trying to create new courses or update existing ones.
eLearning authoring tools, which are at core of rapid eLearning development, are very easy to use, and the professional need not be tech-savvy to develop the online training course. This waivers off the need and expenses on resources.
Rapid eLearning solutions can help solve these roadblocks by providing a fast and easy way to create effective eLearning content. There are many different rapid eLearning authoring tools available, so you can find one that fits your needs and budget. And, because rapid eLearning authoring tools don't require any programming knowledge, they're perfect for busy trainers who don't have the time or resources to learn how to code.
Wrapping Up
Rapid eLearning solutions are a great way to overcome training roadblocks quickly and cost-effectively. With the right process, you can create engaging content that is tailored to your specific organizational needs and objectives. By using rapid eLearning solutions, organizations can bridge the gap between their training goals and actual results, providing employees with the tools they need to succeed in their roles. Whether you're looking for a replacement of outdated materials or an entirely new methodology, rapid eLearning has something to offer every organization.
Explore more about rapid eLearning and how to use it for effective corporate training in this webinar recording…
Access Now!