Rapid eLearning and Ready-To-Use Templates: 5 Advantages You Shouldn't Miss
Ready-to-use templates are among the many features that add 'rapid' to eLearning development. They are powerful, easy to use, and save a lot of time invested in development. Read on to explore more about them.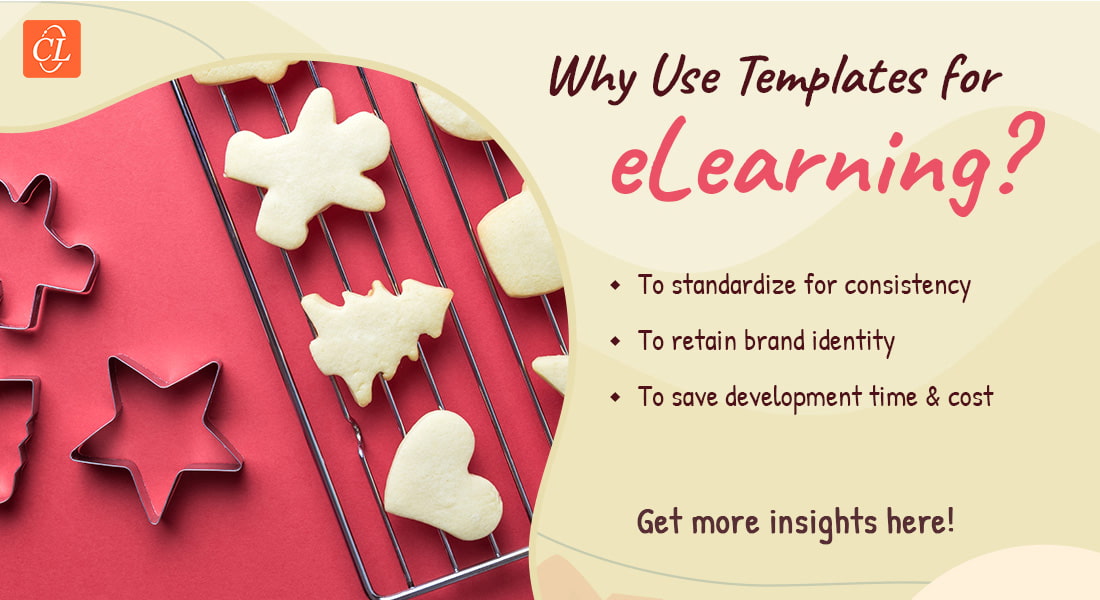 Rapid eLearning appears as a knight in shining armor for L&D professionals seeking high-quality eLearning solutions As Soon As Possible! And that too in a cost-efficient way.
But how? Via the use of sophisticated, rapid authoring tools which focus on ease of use and bring down the need for complicated programming abilities. This way, the online training modules can be assembled faster and easily by eLearning developers.
Ready-to-use templates, which are among the many features of rapid authoring tools, are very important in rapid eLearning development. They help speed up the development and also help maintain consistency throughout the eLearning solution being developed.
Now that we are on the topic, let us discover more about ready-to-use templates and why should you be using them.
Wondering How Ready-to-Use Templates Can Help Rapid eLearning?
We have highlighted a few key benefits:
They Ensure Technical and Visual Consistency
They Make Customization More Efficient
They Save Your Time and Effort
They Give You Space to Focus on What's Important
They Follow Industry Best Practices
What are Ready-To-Use Templates?
eLearning templates can be defined as a 'pre-designed set of screens created to be customized to create an online learning course'. In other words, templates are standard design structures that serve as frameworks guiding the entire course/module to be developed.
Templates are great, not only in saving time, but also help maintain visual and cognitive continuity. Using templates is a way of making sure there is some semblance (and common features) throughout the. course with respect to layouts, icons, color schemes, buttons, navigation bars, and more.
They do sound interesting, don't they? Let us now explore 5 ways in which they can power up your rapid eLearning development.
5 Ways How Ready-To-Use Templates Help Rapid eLearning
1. They Ensure Technical and Visual Consistency
First thing first – templates serve as efficient tools to ensure consistency.
Having been in the Learning and Development (L&D) industry, you may have noticed that the look and feel of online training materials change over time, the changes usually happen small and they may start becoming more significant until the course becomes inconsistent altogether. While we agree that change is inevitable, so is consistency, because it speaks volumes about your brand!
The problem of inconsistency can be addressed by using rapid eLearning templates. eLearning developers can create custom templates that can be saved in a common repository to be used whenever needed (or for reference).
eLearning templates let you get rid of any concerns you could have regarding technical problems that could interfere with the learning experience. Additionally, testing the templates beforehand eliminates the possibility of bugs and guarantees consistency. Another important point to be noted is that online training courses created using rapid eLearning templates are totally responsive, which means they function flawlessly on all devices, including mobile ones.
2. They Make Customization More Efficient
There is a common assumption that the use of templates means that there is no room for customization. However, the reality is quite opposite. Templates can easily be modified to meet the unique requirements of your business, the course material, and the audience. While the style and feel of the course might remain uniform, the colors, font, and even the layouts can be customized to match your brand. This gives a sense of uniformity which can motivate your employees to learn further as the material has been customized with the employees' preferences in mind.
Additionally, rapid eLearning templates provide room lots of room for adding multimedia components like animations, audio, and video. These can be added to the course via simple drag and drop which is both quick and effortless.
3. They Save Your Time and Effort
This is definitely the biggest motivator as to why you should be using templates for rapid eLearning. As the templates are pre-designed, you don't have to invest a lot of time thinking about the layout or the style to be followed, or the elements that you should add. The template serves as a framework for the content. All you have to do is customize the ready-to-go template without investing a lot of time and effort in thinking about the design.
4. They Give You Space to Focus on What's Important
Designing the content, and planning where to put what is something that consumes a lot of time. When you use templates, you will not have to worry about the design. You will leave the heavier duties to technology. So when you don't have to worry about the courses' presentation, your time is freed so you can focus more on what is most important – the learning content.
For instance, eLearning developers can focus on different ways to make the content learner-friendly. This way, you can focus more on the training content and how to make it better.
5. They Follow Industry Best Practices
Templates provide a seamless way to arrange material, assisting the learners in avoiding content overload. They are built using best practices that make sure that the courses turn out to be more learner-centric, have enhanced usability, and make the learning journey more fruitful.
Wrapping Up
As L&D professionals, you should have a detailed understanding of ready-to-use templates and how they add power to your rapid eLearning efforts. i hope that the advantages discussed in the blog can help you look at rapid eLearning templates in new light. As a concluding thought, I can say that a template takes off your design woes so you can focus more on the other crucial aspects of rapid eLearning development.
Want to try your hand at some fun templates and make your rapid eLearning courses more interesting? Here are some gaming templates for you…