5 Myths About Rapid eLearning Implementation Busted [SlideShare]
Rapid eLearning can be a lifesaver, especially when you're short of time, budget, and need to rollout important training. But there are myths associated with rapid eLearning implementation. This slideshare busts 5 such myths!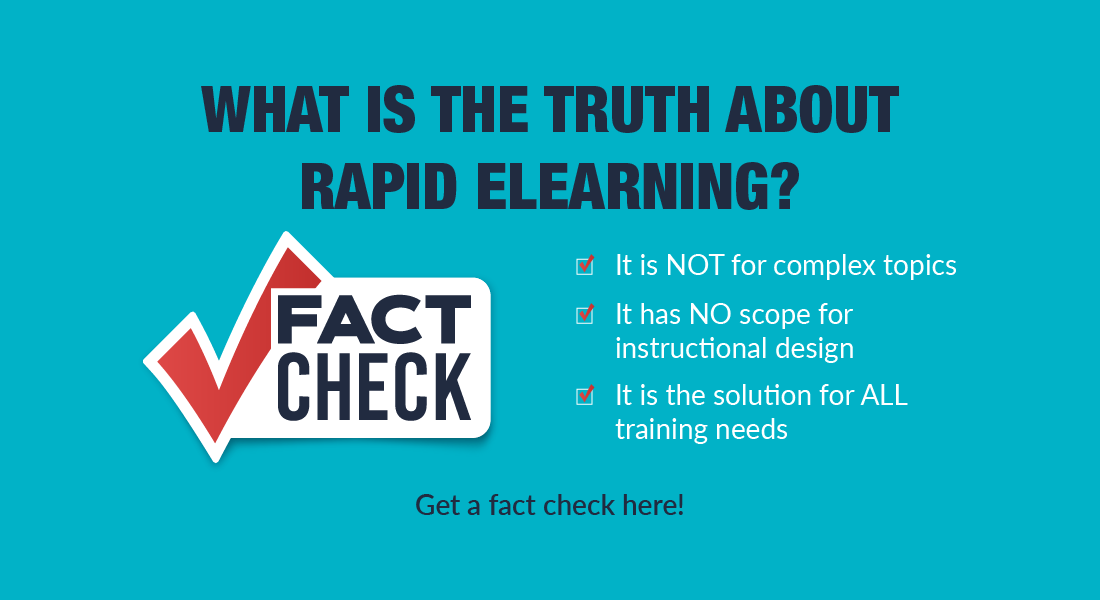 The introduction of rapid eLearning has changed the landscape of eLearning for the good. Rolling out time-critical training, once a huge challenge for training managers, is now possible, thanks to rapid eLearning implementation.
Rapid eLearning is a favored approach when your training timelines are short, budgets are tight, and the shelf life of content is short. What's more, it fits in well with an agile development process that encourages reusability. Templates and components can be reused in rapid eLearning, enabling quick development.
One of the important factors that ensures an organization's growth is the sales it achieves. With rapid eLearning, product sales training is made cheaper by 50%-70% as compared to traditional classroom training. Take advantage of rapid authoring tools that offer eLearning templates to build courses quickly and effectively.
While the implementation of rapid eLearning does offer a lot of benefits for organizations, there are a couple of myths associated with it. Here's a SlideShare that dispels 5 such myths associated with rapid eLearning.
If you're looking for best practices for instructional designers to follow, on rapid eLearning, this eBook is a must-download!