The Lesser-known Benefits of Outsourcing E-learning to India
Skeptical about outsourcing e-learning development to India? Check out the blog to know the lesser-known benefits of taking this risk.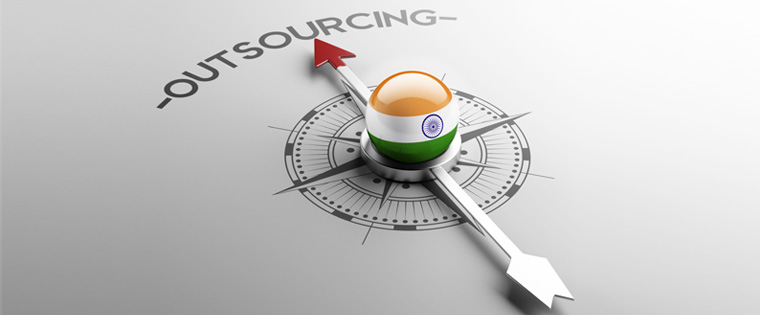 If you are planning to implement e-learning in your organization and decide to outsource its design and development work, then your first preference must be India. You can add value to your online training by choosing the right Indian eLearning partner. But, what makes an Indian eLearning partner better over the others? You can find the answer from some of the following lesser-known benefits that Indian e-learning partners offer to overseas organizations.
1. Skilled, Specialized Professionals
With a population of over 1.2 billion, India produces around 3.1 million skilled graduates every year. So, India has a vast pool of skilled and talented professionals. You may say China produces even more talented and skilled professional every year. But, there is one factor that puts India on the front foot – English-speaking professionals. It is estimated that there are more than 100 million Indians who can converse fluently in English – the largest English speaking nation in the world, larger, even than the US and UK combined. However, it is simply not the numbers, but more importantly the quality of talent is quite remarkable. With such a large base of highly skilled, specialized, and most importantly, English-speaking professionals, your training needs are better understood and the online training courses get the real value they need.
2. Competitive Prices
If you are looking for a budget-friendly vendor to develop eLearning courses for your company, Indian vendors are the best bet. Choosing an Indian e-learning vendor can result in significant cost saving for companies. According to a research by Bersin by Deloitte, online course development in India could cost 20-40% lesser, when compared to the other countries. This is because India is still a developing country and the labor cost is quite low when compared to the developed countries such as US and UK. For example, if an e-learning developer in the US gets paid $50-$80 an hour, the cost of a developer in India can be negotiated to as low as $15 an hour. Such pricing allows companies to develop more in lesser budget.
3. High-Quality in Quick Time
While cost is a huge factor in outsourcing, it's not the only thing considered. You must also ensure that you get your training courses in quick time with the desired quality. Good quality courses ensure the best ROI on the allocated training budget and getting them on time would help train employees at the time of need.
As India offers high-quality online courses in less time and low cost, it becomes the hub of E-learning development. However, selecting the right e-learning vendor that can effectively satisfy all your online training needs is not so easy. Several firms have emerged in recent times claiming to be experts in eLearning design development. You also need to ensure that the company has abundant experience in the field and employs well-qualified and experienced Instructional Designers.