3 HUGE Benefits of Developing Customized Online Courseware
Check out this post to know the benefits of using custom-built e-learning courses to train your employees.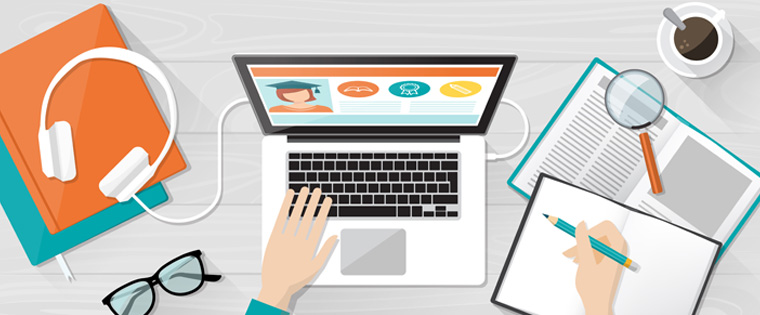 Over the last few years, the number of companies adopting e-learning methodologies has increased considerably, and this trend shows no signs of abating. A study by Technavio revealed that the global market for online learning solutions is likely to record a very healthy cumulative annual growth rate (CAGR) of 17.81%.
Are you too planning to climb on the technology-enabled learning bandwagon? You can either use 'readymade' catalog e-learning courses or build online courseware, customized to your needs. It's better you go for the latter. Here's why.
1. Bespoke E-learning Courses Involve No Licensing Costs
Licensing cost is a very important component in determining the cost of an e-learning course. Most vendors of online catalog courses charge their customers licensing fees or per user–based fees. This may translate into a huge amount, especially if the number of learners is large. For instance, a large retail company with stores in 40 counties needs to train its 50,000 employees on inventory control best practices. A one-hour online catalog course priced on the basis of the number of learners is considered for the purpose. The license fee charged for each learner is $20. This amounts to $1,000,000 (50,000*$20).
On the other hand, a custom-built web-based course can be used to deliver the same training, at a fraction of the cost involved in using off-the-shelf e-learning courses. By partnering with a good e-learning vendor, you can develop a 60-minute online course for just $5,000. What a difference!
2. Custom-built Online Courses Help Meet the Specific Needs of Your Learners
Off-the-shelf e-learning courses contain generic content that is broadly relevant to companies in your industry. The primary focus is on sharing information with learners, who are later tested through quizzes. Your staff members cannot receive the necessary inputs to correlate the knowledge to their job context. For example, an online catalog course on SAP does not teach your employees how to execute business processes, unique to your organization, in an effective manner. This is because the off-the-shelf course is not designed to train on processes specific to your company.
You will have no such problems with a custom-developed e-learning course. You can tailor the course to ensure it reflects your business processes. Needless to say, your employees will find the content of a bespoke online course more relevant.
3. Obsolete Content can be Modified as You Own the Source Files
It is well-said that change is the only constant. Many a time, you will need to make changes to the content of your online courses. For instance, the developer of your CRM tool has released its new version. You need to make changes to the online course used to train your people on the software, accordingly. If you use catalog web-based courses, you cannot make modifications to the learning content. This is because you don't have access to the source files of the e-learning courses. All you can do is request the vendor to make the changes, and there is no guarantee that he will oblige.
You don't face this problem with bespoke online courseware. This is because you are the owner of custom-built e-learning courses and have access to their source code. You are free to make any changes you want.
We thus see that building customized online courses goes a long way in meeting the needs of your learners effectively, in a cost-efficient manner. Would you like to expand this list of benefits? You're most welcome.