8 Reasons Why Microlearning Works for Corporate Training
Looking for better learning outcomes from your training? Want to know if Microlearning will work for your corporate training? Well! Find out here. We have for you a few reasons why microlearning will work for corporate training.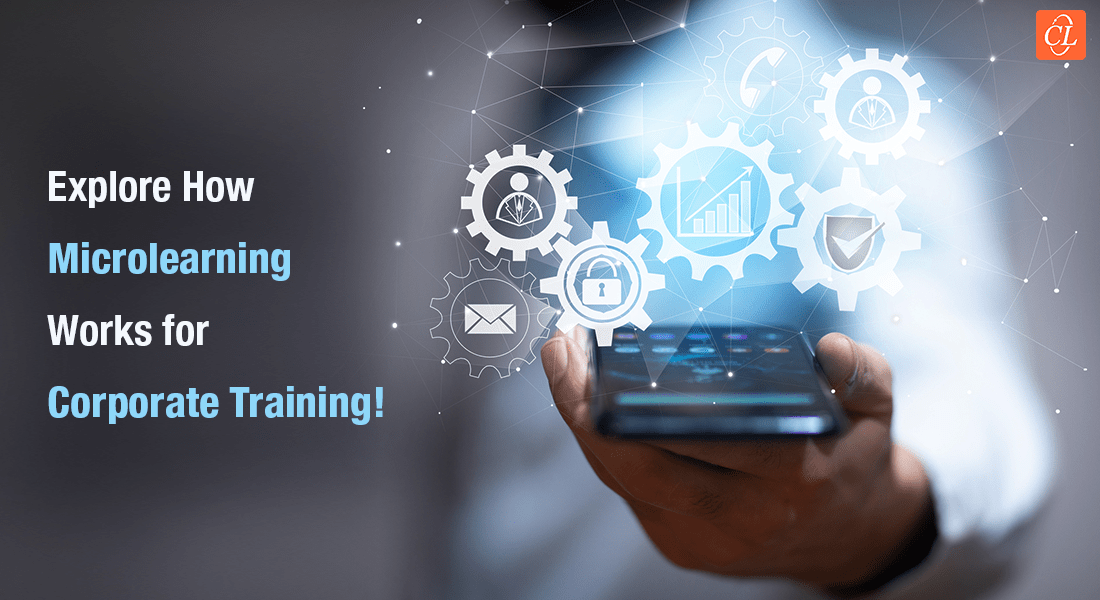 Microlearning has proved its mettle in the world of learning and development. It surely is a small pack with a big punch. There are many reasons why microlearning works for corporate training. Let me state a few for you:
1. Cost–Effective
The cost incurred in developing microlearning courses is less. With modern rapid authoring tools with templates and multimedia assets that can be downloaded, the cost to develop micro-learning courses is comparatively less.
2. Shorter Development Time
With smaller chunks of information, the courses have a shorter duration and hence require lesser time to develop, which is an advantage in today's fast-paced learning environment.
What is All This Buzz About Microlearning in Corporate Training?
Here it is! Here we Have a Few Reasons Why Microlearning Works for Corporate Training:
Cost–Effective
Shorter Development Time
Versatile For Corporate Training
Works For Millennial Workforce
That's not all. Read on to explore the other benefits.
3. Versatile For Corporate Training
The smaller learning nuggets can be used in multiple ways. Microlearning courses related to each other can be combined to make a longer course and also a single microlearning course can be used in multiple courses providing the required versatility. Microlearning nuggets can be used in a variety of formats. Here are some examples of microlearning formats.

4. Works For Millennial Workforce
A major part of today's workforce includes millennials. They have limited time in hand but all the information at their fingertips. Their packed schedule and love for their smartphone make microlearning their best friend.
5. Easy Retention and Application
Larger chunks of information are easy to forget. However, that is not the case with microlearning, because of smaller bite-sized nuggets there is no information overload on the learners and each microlearning nugget focuses on one learning objective. Learners get need-to-know information rather than nice-to-know information. Because microlearning uses multimedia, it leads to better retention, recall, and application of knowledge and skills.
6. Available On-Demand
Microlearning modules are available for just-in-time learning and are most of the time designed with a mobile-first approach. It is easy for learners to access courses anytime, anywhere, and on any device. Instead of pushing it, learners can take it at their own pace.
7. Effective Learner Engagement
As the majority of learners, today are Gen X they come with a short attention span and also may lose interest if the courses are long and monotonous. Microlearning will effectively engage your learners and give you better learning outcomes. Because of its anytime-anywhere approach microlearning is becoming a preferred choice of learners. Microlearning assets such as games, videos, case scenarios, animations, etc are very effective in engaging learners and making training more interactive and immersive.
8. Personalized Learning
As courses are shorter and do not require a lot of time to be developed, these courses can be tailored according to the needs of individual learners. Microlearning has multiple formats, it gives a choice to learners. Based on their training needs learners can choose the format that matches their learning style.
And…
So many more reasons to love microlearning. These short and crisp bites of information pack a punch of flavor that your employees will love, making your corporate training more effective!
Are you wondering where does microlearning fit in your learning strategy? Grab this free eBook to gain actionable insights. Download it now!
Happy 'Micro' Learning!