5 Microlearning Benefits That Will Change Your Corporate Training Game [Video]
Why is microlearning important in corporate training? For starters, it can help your busy, on-the-move employees learn more in less time. This video reveals the top five advantages of employing microlearning for corporate training.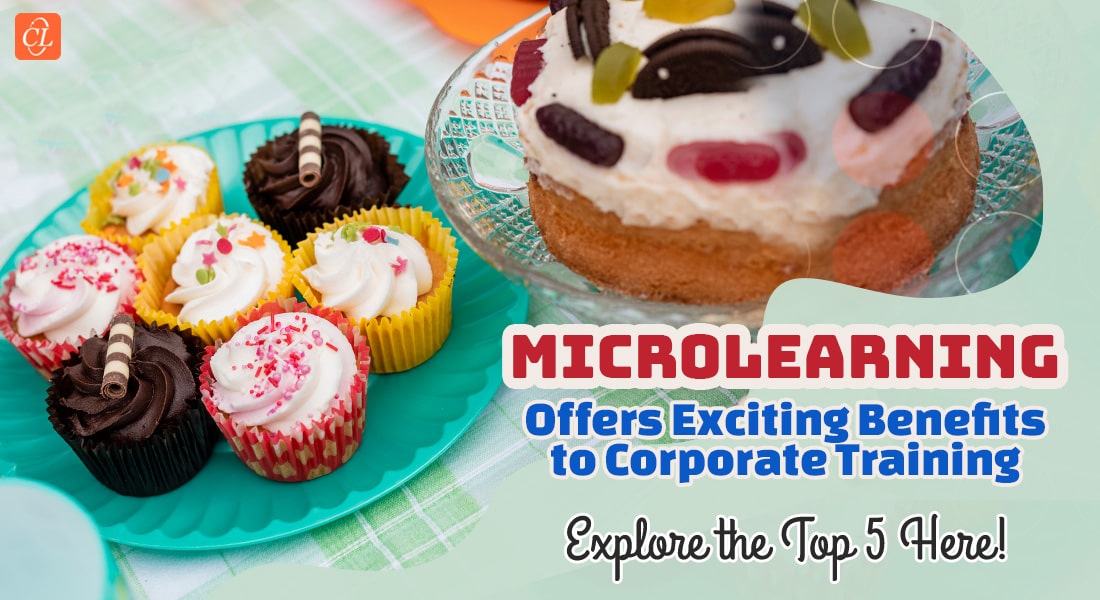 What is Microlearning?
As the millennial/Generation Y and Z workforce has grown, businesses have been forced to recognize the need for learner-centric training. These new generation learners are proficient at adapting to new technology trends and multitasking, but they have short attention spans, making long-form teaching ineffective. What could be a better way of learning for today's fast-paced learners with crammed schedules, short attention spans, never-ending to-do lists, blurred home-work lines, and a slew of distractions – than microlearning?
Without a question, microlearning is 'the solution' as it's one of the hottest eLearning trends. Microlearning modules are chunks of knowledge, each focusing on a specific learning goal/objective. A learner may finish each learning unit in roughly 5 to 10 minutes, and in one sitting. Blogs, videos, GIFs, quizzes, animations, infographics, and interactive PDFs are just a few examples of microlearning modules. Employees will have access to them from any device, at any time, and even when traveling.
How can we Make Microlearning More Effective?
We can get more out of microlearning when it's used in combination with rapid eLearning development. Rapid eLearning, unlike traditional eLearning, uses authoring tools to help rollout courses faster. When microlearning is paired with rapid eLearning, it reduces development time while presenting the important "need-to-know" content in learner-friendly formats. The micro-rapid eLearning pair is the right match for current learners' learning demands, thanks to evolving organizational needs and learner profiles.
Do you want to learn more about microlearning and how it can meet your organizational training needs? Check this video to understand 5 ways microlearning can benefit corporate training.
To Sum it All Up!
Microlearning is a popular choice for business organizations in 2022, and it's not a surprise that it's trending. It leverages authoring tools to deliver training that is laser-focused on a single learning goal. It involves learning bite-sized modules in rapid succession, to boost learner engagement, understanding, and retention.
Here's a free eBook on the eLearning Trends of 2022 if you want to learn more making an impact through eLearning. So, if you are a training manager or a member of the L&D community, don't miss the highlights of what's hot in corporate training!