How Microlearning Can Boost Your Corporate Training ROI?
Digital learning strategies, such as Microlearning are proving to be an important tool for increasing the ROI of corporate training sessions. In this blog, we will see five distinct ways through which this innovative approach can enhance the quality of corporate training and yield impactful results.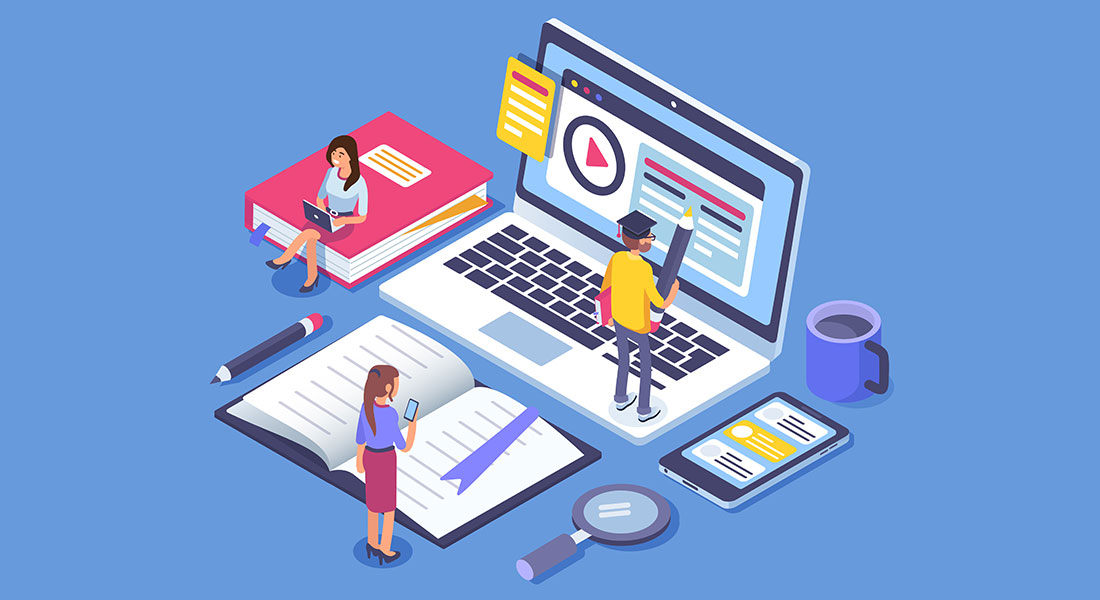 As Aesop correctly said, good things come in small packages. While the world keeps turning around, it seems as though we get less and less time to focus on the things that really matter. Every organization wants to increase its productivity and the best way to achieve positive and stellar results is through a healthy balance of output as well as input. Many organizations spend hundreds of hours and thousands of dollars on developing traditional corporate training courses; however, it does not guarantee any specific results. That's where microlearning comes into the picture.
Unleash the Power of Microlearning to Elevate the ROI on Corporate Training.
Let's look at five distinct benefits of incorporating microlearning in corporate training:
Engages the learners in a creative way
Increases the speed required for skill development
Creates cost-effective courses
Boosts rate of course completion
Offers highly impactful learning experiences
This innovative new approach offers the organizations as well as employees a unique way to undertake complex course materials and subjects in a short, consumable, and usually, fun way. Microlearning modules incorporate various scientifically proven methods and approaches to learning that usually get mucked up over the course of lengthy training sessions by subject matter experts. It not only offers a flexible way for employees to learn crucial information but offers several advantages to training managers to deliver corporate training sessions.
What is Microlearning?
Delivering learners with brief, easily digestible chunks of knowledge is known as microlearning. It focuses on segmenting difficult subjects into manageable chunks that may be digested in bursts of time that normally last between a few minutes and about 15 minutes. One of the main objectives of this approach is to give learners specialized knowledge or skills that they may use right away in their day-to-day work. By providing brief and targeted learning experiences, it is intended to meet the contemporary difficulties of attention span restrictions and time constraints. Let's see how exactly microlearning can aid in boosting the ROI of corporate training.
How Can Microlearning Aid in Increasing the ROI of Corporate Training?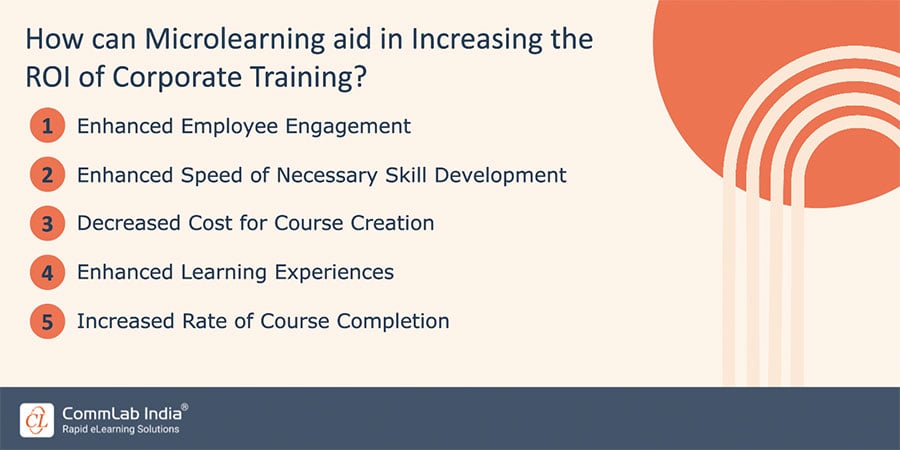 1. It engages the employees in creative ways
The microlearning approach makes use of various creative solutions to engage learners at a rapid pace, incorporating elements such as short videos, quick presentations, podcasts, gamified assessments, interactive videos and quizzes or trivia, among others. While the traditional learning modules may include lengthy sessions that eat up time of both the subject matter experts (SMEs) as well as learners, these methods ensure that the learner is engaged in the most convenient way possible. By using short videos that could feature colorful animations, digital flashcards, crisp videos by SMEs, and following it up by short quizzes, trainers can ensure knowledge retention of the learners in a practical and immediate way. Furthermore, these types of course materials also allow the learner to engage completely in subject matter, as these courses allow for a greater degree of personalization, and they usually focus on a single learning objective.
2. It boosts the speed of necessary skill development
By using various engaging strategies, such as gamification, this bite-sized approach to learning offers learners an expedited way of retaining important knowledge. This approach is designed to offer the learners periodic sessions focused on a singular subject, instead of subjecting them to lengthy sessions at the end of which the learners may have a hard time retaining some complex topics. Not only can the learners explore a huge number of different topics at their own leisure, but this approach also allows them to fixate on a single subject, master it to its fullest, and immediately start applying it to their day-to-day work activities before moving on to another one.
3. It decreases the amount of money required for course creation
With a massive number of eLearning authoring tools available in the market today, the cost and time required for the development of microlearning modules are decreasing day by day. While traditional course creation – whether eLearning or classroom-based training costs the organizations a significant amount of both time and money, these types of courses can be created easily in-house or even outsourced for a fraction of the cost required for repetitive instructor-led training.
SMEs are involved only at the beginning of the course design; their valuable input is then converted into a personalized experience that can even be customized according to the needs of different teams in the organization. Different types of learning experiences can be designed for sales teams, operations teams, and other departments, based on the same subject matter. The cost for deployment, as well as operations for these courses, is significantly lower than their traditional counterparts, as these courses can be easily uploaded to cloud networks and can be accessed by the employees using their own mobile devices.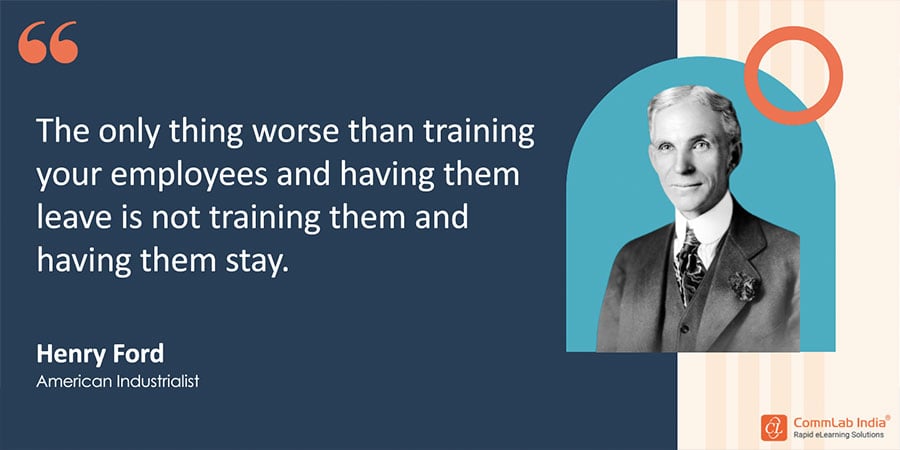 4. It offers highly impactful learning experiences
Microlearning is usually focused on offering training for one very specific learning objective that yields a particular learning outcome. As the course materials are succinct, learners are completely engrossed in the subject matter, leading to a direct impact on their learning experience, which allows for highly successful training. Furthermore, microlearning training is usually mobile-first, allowing the employees to undertake them with ease, even on their smartphones. This flexibility of consumption makes for a convenient, as well as memorable learning experience. Multi-platform functionality ensures that no learner is left behind due to the lack of appropriate infrastructure. In today's largely remote-based working environments, this surely comes as a boon. Also, microlearning courses can be delivered in a variety of formats like eBooks, digital flashcards, videos, quizzes, and more which facilitates immersive learning experiences.
5. It increases the rate of course completion
As these courses are short in nature, usually ranging from three to five minutes per video or topic, employees can easily fit them flexibly in their routines. It reduces the need for them to set aside a significant portion of their workday to undertake training and the short duration of these courses encourages learners to complete them on time, with enthusiasm. In turn, this enables training managers to achieve high ROI compared to the traditional learning modules.
Learn more about microlearning and how can implementing it in corporate training can enhance their quality through this short informative video.
In the End
Corporate training is an absolutely crucial aspect for the progress of any organization. If the employees feel stagnant, growth of any organization is sure to suffer. Microlearning presents a brilliant and cost-effective way to methodically train the employees without having to sacrifice massive chunks of their working day. It eliminates the redundancies created by generic training sessions by offering a highly customizable and personalized approach to learning.
Wondering how you can fit microlearning into your corporate training strategy? Download this free eBook to find out more