7 Ways an LMS Can Improve Your Virtual Training Effectiveness
An LMS can support and improve the effectiveness of your virtual training in a variety of ways. Read this article to know all the ways an LMS can support virtual training.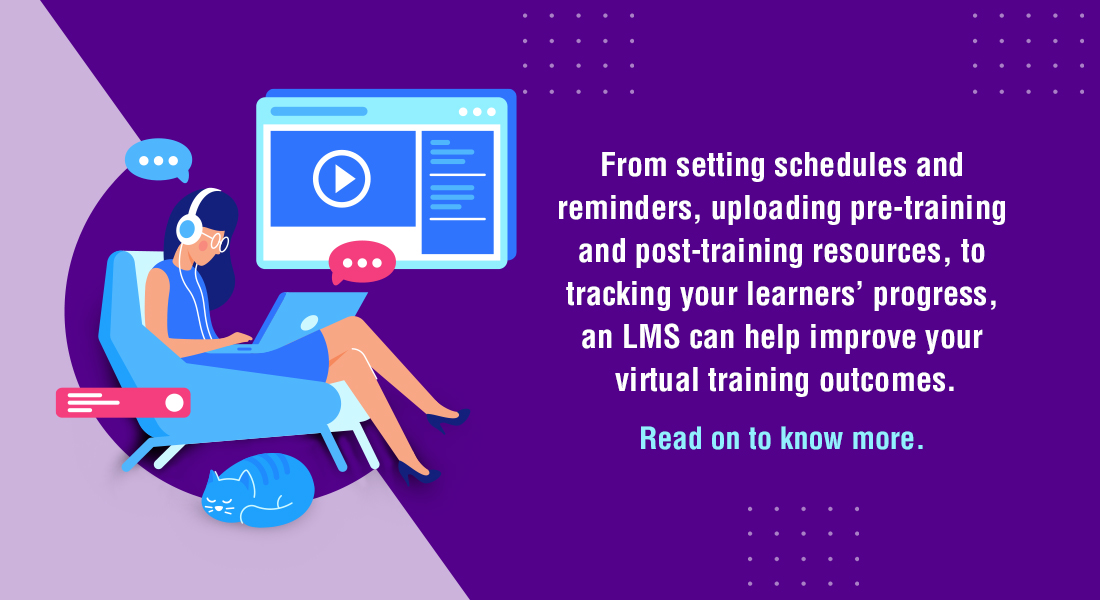 How's your virtual training going? Great? Satisfactory? Or just so-so? Let me guess, your virtual training is not getting you desired results – learners are not achieving their learning outcomes and you keep juggling between conducting training and reminding others that there is a training to be conducted. Life is bad.
7 Ways LMS Improves Virtual Training
Schedule and set reminders for VILT sessions
Organize pre-assessments
Provide pre-training materials
Offer Hands-on activities and formal assessments
Track progress and assessment performance
Follow up with post training resources
Provide access to experts
Thanks to COVID-19, work and life have been forced to sit together on one scale of the balance. Yet, even with most of the global workforce being forced to work from home, employee training has not stopped. Virtual Instructor-Led Training (VILT) has replaced the real time, classroom instructor-led training (ILT) that was the norm, and included a wide variety of training strategies leveraging the principles of both eLearning and classroom training. Naturally, managing such a robust system is not a cakewalk.
Recent trends in the use of learning tools in virtual training have shown that Learning Management Systems (LMSs) are becoming increasingly popular and are expected to grow to almost US$ 25.7 billion, by 2025.
But why are LMSs becoming so prevalent? We know that an LMS manages learning; we also know that some new-age LMSs can track training offline, and support eLearning, microlearning and mobile learning as well. Likewise, LMSs can even upgrade VILT efficiency quite significantly.
That's what I am going to talk about in this blog – how you can leverage the LMS to enhance the effectiveness of your virtual training sessions.
A Recap of a Few Basics First
Though lot of people get confused, an effective VILT session is very different from a webinar. While a webinar is basically a web-based seminar, offering a 'one-to-many' format of sharing information, a Virtual Instructor Led Training (VILT) is more collaborative and interactive.
An LMS is a software application that helps deliver training virtually – in hosting, organizing and allocating courses to learners. Though it might seem like a repository for storing eLearning courses and learning resources, it is much more than that. Even if learners are being trained on a virtual conferencing tool, they need to have access to an LMS for their learning activities. Hence, LMSs come packed with robust features for scheduling, tracking, and providing all round learner support. No wonder statistics indicate that 72% of global corporations believe that having access to an LMS gives them a competitive advantage.
Now, without further ado, let's look at how you can use an LMS to improve the efficiency of virtual training.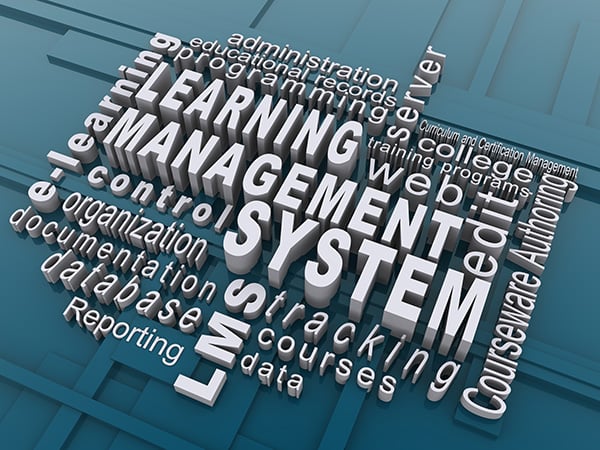 7 Ways to Increase Virtual Training Efficiency With LMS
1. Use LMS for Scheduling and Reminding
Even though most of your virtual training sessions will be conducted using web conferencing tools (Zoom, Skype, etc.), most LMSs come with the option of integrating with the tools. This simplifies the process of setting up the synchronous VILT sessions. All you have to do is schedule a training session, and your LMS will automatically take care of all reminders and notifications that need to be sent to the learners.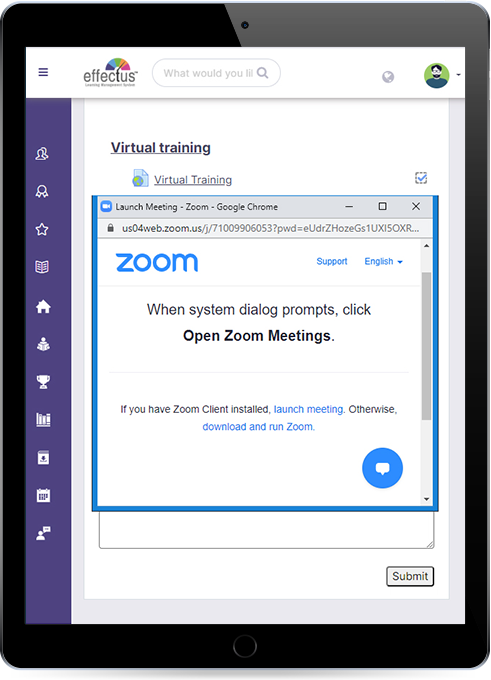 Besides scheduling sessions, the LMS can send notifications and reminders about upcoming assessments and deadlines as well. By taking over all this administrative work of managing training, the LMS frees you to focus on the actual training.
2. Organize Pre-assessments
Pre-assessments help identify learners' strengths and weaknesses by assessing their knowledge on the current training topic. They help understand specific learner needs, thus streamlining the training process. An LMS can help you with adding pre-assessments to your training. You can build pre-assessment questions right within the module and follow up with either multiple choice responses, or Likert-like confidence scales. The LMS will track the responses of the learners and provide you with a detailed report on them.
3. Make Pre-Training Materials Available
Your LMS can be used as a repository for a variety of materials required for Virtual Training – training material on how to use the different features of the virtual training platform, facilitator resources (presentations and guides), as well as learning materials for participants (handouts and worksheets).
All of these resources are stored in a secure location and can be accessed only by the uploader and learners who have access to the specific training course.
4. Provide Hands-on Exercises/ Simulations/ Assessments
Spice up the training session with hands-on exercises and simulations. You can provide assessments and quizzes within the LMS to evaluate learning progress. You can also gamify the learning process, with games and elements of gamification (leaderboards, scorecards, level-ups, etc.) to engage your learners and improve the training outcomes.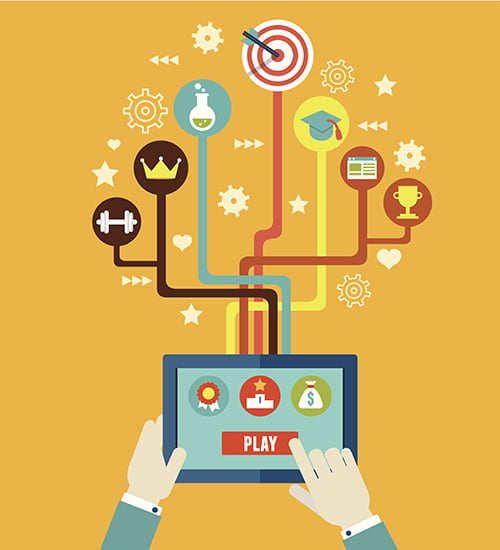 Assessments being an important part of training, you need to host them on a platform that not only allows learners to complete the assessments, but also keeps track of the time spent, number of attempts made, correct and incorrect responses, etc. More on tracking in the next point.
5. Tracking Progress and Assessment Results
The purpose of an LMS during your training is not to simply rest in the background. Modern LMSs are known for their tracking capabilities that allow training managers to track the progress of individual learners and analyze the assessment reports. Here's how tracking works in an LMS and how you can leverage it:
Learner Progress – Virtual training is not confined to a single VILT session; it needs to be followed up with materials and resources, sometimes in the form of eLearning courses. LMSs can provide you with statistics, charts, and visuals that show how much your learners have progressed through individual courses. So you will know if a learner is fast, or really slow, or simply stuck in a weird place. This would help you modify and improve your future virtual training sessions.
Assessments – The LMS can even tell you how many learners attempted the assessment, the average success rate, the highest and lowest scores, as well as the time spent on a specific question in the assessment. This would help you determine which learners are lagging behind, needing additional support.
Feedback

– The best way to track the effectiveness of your virtual training is by asking your learners for feedback regarding the training session. Your LMS can do that for you and gather critical feedback and review from learners that will help improve your upcoming training sessions.
6. Follow up with Post Training Resources
Your LMS can be a repository for a wide range of post-training resources (a recording of the virtual training session, micromodules created from it, PDFs, etc.) that will help implement continuous learning.
7. Provide Learners with Access to Experts
Many LMSs have the 'talk to an expert' option, thanks to which learners can communicate directly with an expert and clarify their doubts. No two learners are at the same level of competency, some needing additional help and support. The LMS remembers that and therefore, is capable of bridging the gap between learners and the experts, for a more effective virtual training experience.
Wrapping it up!
Virtual training is the new normal, there is no argument about that. You can go with either synchronous or asynchronous virtual training, depending on your training needs. Either way, an LMS needs to be a constant tool in your training process. So, what are you waiting for? Harness the power of your existing LMS, or go for a new one in the market, to give your virtual training the much deserved boost.
Keep an eye out on this panel for more information on learning management systems for corporate training. Until then, why not learn how to keep up the motivation and engagement levels in your virtual training sessions, with this interesting and insightful eBook that will get you started with VILT?