5 Things to Look for in Your Second LMS [SlideShare]
Selecting one Learning Management System for your organization can itself be a tough job, let alone a second. But if you need a second LMS for your training needs, you need to know what to look for. And this SlideShare will help you with that.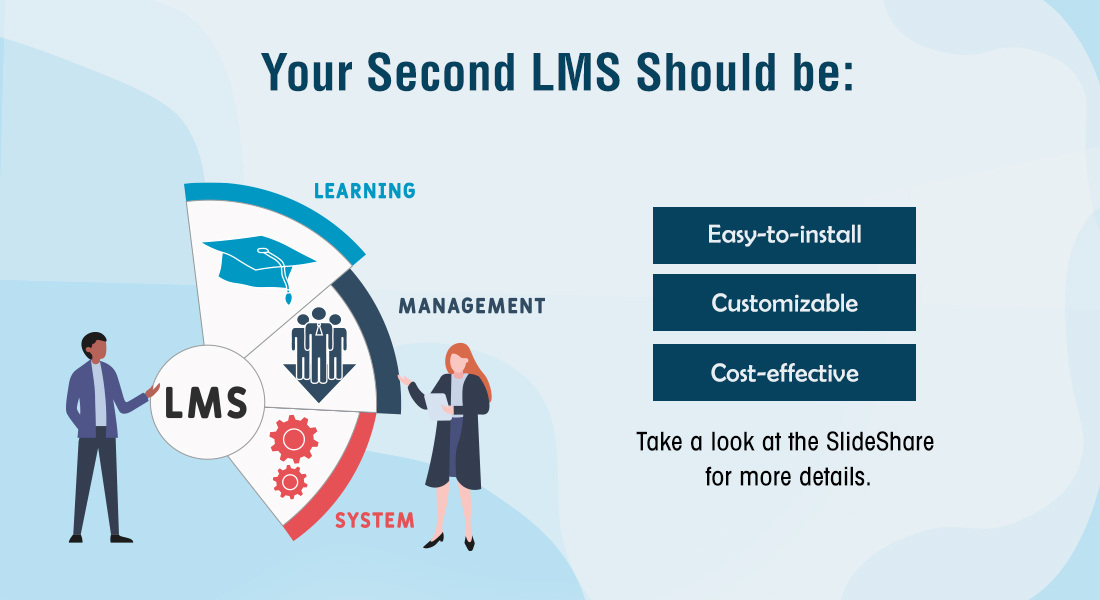 The Learning Management System is an integral part of implementing training in any organization. Its role is not just limited to hosting eLearning courses and other digital training assets. It also includes tracking, analyzing, and reporting of learning activities in online training as well as in offline and blended learning programs. The LMS also streamlines different training programs and provides a common hosting and reporting hub. That is why selecting the right LMS is considered so important and takes a lot of planning. But what happens when you have to make the decision on a second LMS?
I know what you're thinking. Oh no! Not again. What do we need another LMS for? Is the one we have not enough?
Well…a single LMS is okay if your organization has only a select few divisions and departments. But if you are an organization with a global presence in different geographical locations, or function as a conglomerate with different subsidiary units running different businesses, you might need to look for a secondary LMS to help you streamline all your corporate training efforts and measure its effectiveness.
So here is a SlideShare to help you look for what you most-need from a second LMS.