What Should L&D Managers Look Forward to in 2023?
With the corporate training industry evolving rapidly, here are new roles, trends, technologies, and strategies L&D managers should look forward to in 2023.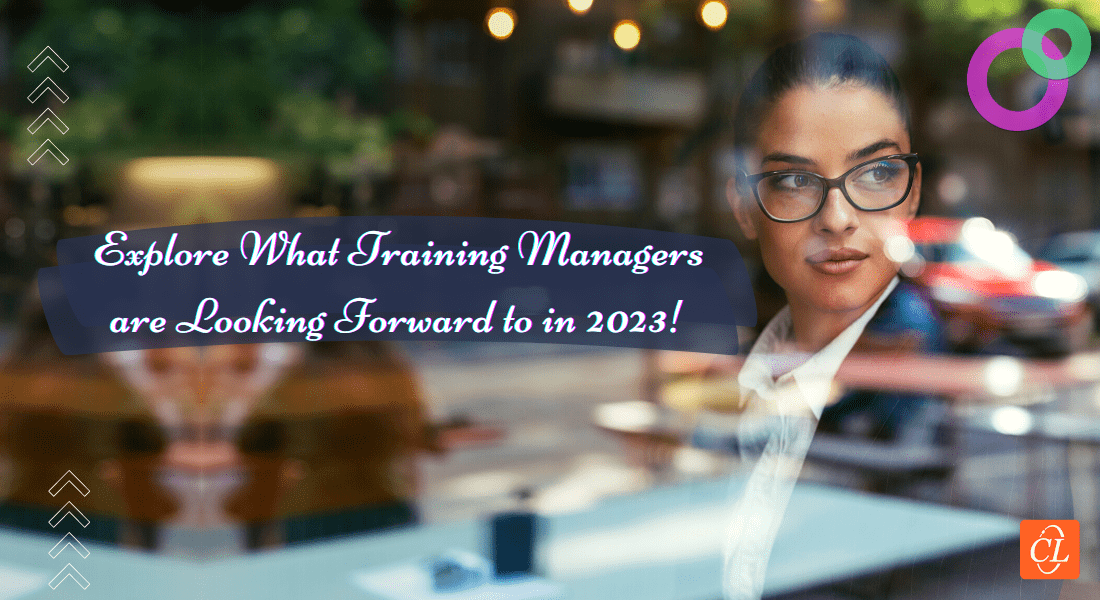 The corporate training industry is rapidly evolving every year with the introduction of new technologies, solutions, and practices. L&D managers are typically tasked with keeping up with the latest developments and adapting their workplace training strategies. These L&D professionals serve as middlemen connecting learners with higher management. Therefore, they need to have a solid understanding of their organization's objectives.
More importantly, they need to plan and develop training programs that align with those objectives as well as employee roles, capabilities, and learning preferences to deliver the desired learning outcomes. However, with constant changes, a good heads-up of what's to come can give learning and development managers the insights they need to become more proactive and adopt new solutions and strategies.
Hello, L&D Managers! eLearning Trends for 2023 are Ready
Here's a list of a few of them:
L&D managers will adopt new roles.
Microlearning Videos will Become the King of Visual Training Content
Gamification will Become More Popular
Personalized Learning will Replace Generic Training Programs
Therefore, in this post, we'll share a few changes or developments that L&D managers can look forward to in 2023. With these insights, they can adapt accordingly to help employees reach their development goals while ensuring their organizations improve operational efficiency and bottom line.
Corporate Training Trends, Strategies, and Technologies for L&D Managers in 2023
Below are a few predictions for learning & development managers looking to revamp their corporate training strategies before 2022 comes to an end.
L&D Managers will Adopt New Roles
Perhaps, the biggest change in the industry in the last few years has been the integration of continuous self-learning into the organization's culture. However, this isn't merely due to the influx of eLearning courses and similar self-learning solutions. Instead, it's because learning is set to become everyone's responsibility – not just the L&D managers. Rapid eLearning facilitates this zeal to learn by providing quick, scaled, and timely rollout of training courses with standout features like interactivities, improved attention rate, better recall, flexible learning, etc., which definitely augment the learning behavior in a positive manner.
Learning and development managers will transition from learning gatekeepers to advisors in the coming years. Their responsibilities will become far more extensive as they'll be tasked with building, enabling, and supporting a learning culture and mindset in which learners are more self-sufficient and managers act like coaches to improve their daily working lives.
In this new environment, learners will have to play a bigger role in improving their performances by taking on challenging problems, experimenting, and collaborating with others. Similarly, managers and team leaders will do more than assign or delegate tasks. Instead, they'll adopt new learning practices and solutions themselves by partnering with L&D managers, not ordering new courses to develop.
To summarize, L&D managers would no longer just be tasked with designing, delivering, and managing corporate training programs. They'll be playing a more strategic role in improving the overall operational efficiency by prompting learners and managers to minimize the knowledge, skills, and communication gaps.
Microlearning Videos will Become the King of Visual Training Content
Video-based learning via presentations, seminars, and documentaries has been around for the last few decades. However, experts have proven that video length can affect the value delivered to learners since their average attention span has decreased significantly.
Therefore, one of the biggest trends in the corporate training industry has been the rise of microlearning videos due to the significant benefits they offer for learners and L&D managers. This trend is set to continue in 2023 and beyond as more companies embrace video length limitations to between 2-8 minutes to improve their learning outcomes.
With the aid of shorter videos, L&D teams can diversify their learning content and customize it for different learners. This can accelerate the learning curve and enable on-demand learning from anywhere, anytime, using their devices.
Microlearning also grants learners access to just-in-time information, meaning they no longer have to rely solely on information retention and recall to carry out their tasks timely and effectively. From an L&D viewpoint, microlearning videos can foster the habit of continuous learning while reducing the time taken to develop the content. Rapid eLearning can play a major role in accelerating the content design and development as it leverages various authoring tools and pre-designed templates that save ample of time and enable speedy delivery of the training material. It focuses on single-learning objective criteria and matches the modern-day learning habits.
Simply put, with shorter videos, L&D managers can accelerate learning and help employees adopt more skills in relatively less time. Furthermore, due to this trend, there has also been an influx of authoring tools made specifically for the design of microlearning content and courses. Some of these solutions include:
Gamification will Become More Popular
Gamification has been a trending buzzword in the corporate training industry, especially following COVID-19, which forced most companies worldwide to shift their training activities online (at least temporarily).
From a training perspective, this innovative solution integrates typical gaming elements, such as point scoring, competition, and rewards, to simulate video gaming experiences. eLearning courses can incorporate various gamification elements into its instructional design as they can include various missions, leaderboards, and other interactivities that foster learner participation and engagement. Modern organizations are rapidly adopting authoring tools with gamification, such as SAP Litmos, TalentLMS, eLoomi, Edgagement, and Gametize, to name a few.
With these changes, they're gradually shifting away from long and snooze-worthy seminars and reaping several benefits. Modern employees understand the need for training and development. However, they want the learning experience to be fun and interactive. With gamified content, learners feel more engaged due to the competitive environment and rewards offered.
This helps them retain information faster and for longer duration compared to in-classroom sessions or seminars. Moreover, it helps them communicate with their peers, especially in remote training environments, which improves bonding and collaboration.
Another benefit this strategy offers is enabling L&D managers to offer cognitive relief to learners, especially those working in complex work environments that require multi-tasking or active communication. Games help to improve focus by prompting players to focus on one task at a time. Therefore, gamified content can be an excellent tool to reduce a learner's cognitive load.
Personalized Learning will Replace Generic Training Programs
While personalized learning has been a hot trend in the industry in recent years, 2023 might be the year in which this trend transitions into a norm. Therefore, any L&D manager or team not on board this change wagon needs to understand that learning is a unique process for each employee in terms of time, place, preferences, and goals.
Modern organizations are rapidly adopting learning platforms that help trainers create personalized learning paths via solutions powered by technologies like artificial intelligence and machine learning. Popular examples include Teachfloor, Whatifx, and LearnAmp, to name a few. Trainers can also benefit from the LMS facility which helps them monitor the progress of the learners and also enables them to guide and support the employees as and when required. They can easily segment and assign courses to the learners based on their requirement.
At its core, personalized learning involves integrating analytics tools to help L&D teams understand employee behavior, capabilities, and personalities. It offers tailored corporate education in terms of courses, format, mediums, and channels.
For example, some employees prefer self-learning with the aid of microlearning videos, whereas others prefer VILT sessions with detailed resources for better knowledge retention. With a personalized learning strategy, L&D managers can optimize their learning outcomes and shift some accountability to learners by giving them what they want.
Bottom Line
The corporate training industry has undergone more transformations in the last few years than in the last three decades. These changes and developments have prompted organizations to modify and improve their training programs to keep pace with the business landscape. L&D managers have been the key resource in enabling, managing, and supporting most of these transitions. It is high time that they focus on their own growth and skill development as their role is changing from mere training facilitators to more strategic impact-makers. To strike a balance between their own learning and that of others, learning to harness the power of eLearning is crucial. So, if you wish to move from an eLearning enthusiast to an eLearning champion, this eBook is just the right place to start. Check it out now!