5 Steps to Gain Stakeholder Buy-in for E-learning
Gaining stakeholder buy-in to rollout e-learning courses is a major challenge that organizations face. Following the steps listed in this blog can help convince stakeholders to make an investment in e-learning.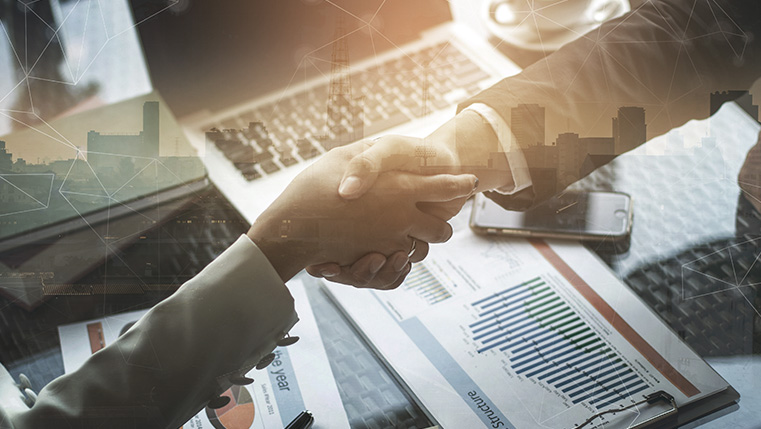 Time and again, e-learning has proved its worth as the training methodology to address the barriers of time, space, and cost. But the path to rolling out online training programs is not easy. You might have a great idea for a training initiative and quickly make a pitch to the stakeholders to gain their buy-in. You are then met with questions such as:
What's the investment required for this e-learning course?
After answering their questions in detail, the worst response from them would be "we don't have the budget". Getting stakeholders on your side is essential to rollout e-learning programs and this is a major challenge many L&D professionals across the globe are facing. Here are 5 steps that can help gain stakeholder buy-in for e-learning.
1. Highlight the Impact of Training on the Business
Let's face the facts. Training is a business activity and has the potential to affect business outcomes. So, stakeholders need to know how you are going to put the training budget to use. There are 2 ways training impacts businesses:
Derive performance-based goals that are aligned to business goals
Improve employee productivity to increase business profits
A case in point, is an e-learning course that we developed for one of our clients, a global pharmaceutical giant. The course had to train medical sales reps on products offered by the company. The company approached us for a solution to:
Get newly hired sales reps up the learning curve quickly
Reduce the training expenditure incurred in classroom training
Improve productivity, as learners had to take time away from work to attend classroom training
We suggested a blended learning solution that reduced the client's 8-week classroom training program to 2 weeks, without compromising on training quality. Also sales reps were able to access product information on their mobile devices, whenever they wanted to, thus boosting employee productivity.
2. Interact with Key Stakeholders Regularly
Identify and interact with the key stakeholders in your organization. Your key stakeholders could be senior leaders as well as mid-level managers who handle the different operational segments in the business. Interacting with stakeholders, understanding their roles, and their training needs can help you come up with ideas for e-learning courses that address specific pain points that stakeholders and employees face.
Before you go ahead and talk to them about the online training initiative, you must be prepared with the following information:
The importance of the e-learning course and its objectives
The audience for whom the course is intended
The approximate cost involved in course development
3. Identify Challenges in Stakeholder Buy-in
Most stakeholders want to know how the learning from an e-learning course can be applied in the workplace. Explain that, and half the battle is won. If your organization is making a foray into e-learning for the first time, then you have some more convincing to do. Let them know about the technological infrastructure required to rollout e-learning. For example, investing in an LMS and the support expected from the IT team for the smooth rollout of online training programs.
If your organization is planning to rollout microlearning and mobile learning solutions, then the LMS needs to be mobile-compatible. If the organization has an outdated LMS, they might need to invest in a modern LMS that supports mobile learning. Remember, all this involves additional cost and it is better to let your stakeholders know about this upfront.
4. Understand Stakeholder Expectations
Understanding the expectations of stakeholders can help you deliver the right training programs at the right time.
As an e-learning partner for a global precision instrument manufacturing company, we regularly hold workshops to understand the training challenges the company faces. It is also a great way to educate stakeholders on the latest trends in technology-enabled learning, and to understand how they can leverage different formats of learning. So apart from e-learning courses, we also worked on designing on-demand webinars, infographics, mobile apps, ROI calculators, and flip books for the client. This helped address the challenges they were facing in the digital marketing of their products.
Let's consider a scenario where an organization is looking to increase its sales by 20% in the upcoming financial year. The sales manager has identified that the sales team has a problem in closing sales calls. Even if half of the sales enquiries are closed, the company would be able to achieve its targets easily.
When your e-learning course is designed to meet that specific expectation of training sales teams on closing sales calls effectively, training becomes highly relevant and addresses specific training needs of the stakeholder.
5. Build a Business Case for E-learning
Use all the information that you gather from your interactions with stakeholders to build a successful business case for e-learning.
Work with the internal finance team to understand the financial implications of investing in an e-learning course. When you have a better understanding of the financial expenditures involved, you can present a robust business case that justifies the investment.
Your business case for e-learning must include:
A plan for e-learning course development (Depending on whether you plan to develop courses in-house or outsource e-learning development.)
Approximate cost involved in the development and rollout of e-learning
Relevance of the e-learning course and its shelf-life
The list of tangible benefits
Stakeholders understand the value of training. They also understand that skilled employees contribute to organizational growth. To get their buy-in for e-learning courses, present information in business terms. It's not enough if you tell them what the e-learning course is all about. Instead, tell stakeholders what the online training program can do for the organization.
What are the challenges you faced in e-learning implementation? Share your observations through the Comments section.