3 Ways to Use Gamification for Employee Onboarding to Boost Learner Engagement
The lack of fun and engagement at work and during training can demotivate new hires and drive them to leave their job! What can be done about it? Well, one way is to use gamification during onboarding! Wondering how? Let's discuss more…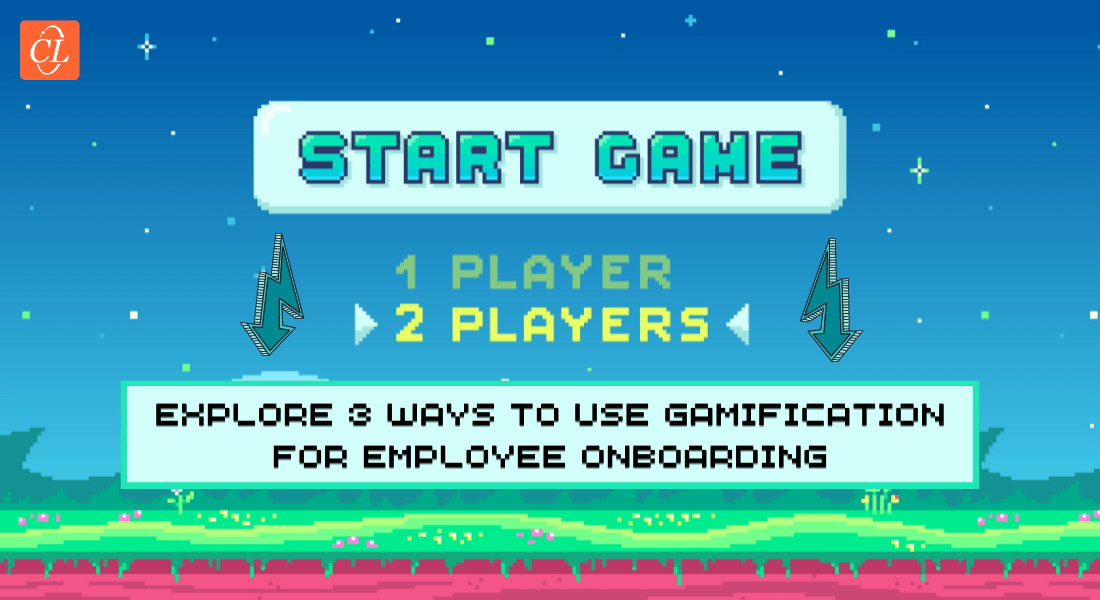 Games, for most of us, have been an essential part of growing up. But are they just for entertainment? Definitely not! Games are not just for fun or to pass time, they are also a great way to impart learning! Yes, you have read that right. Gamification, which is a popular Instructional Design (ID) strategy in eLearning, has gained traction in recent times owing to the impact it has on the learners. when imparted in a game-based format, learning becomes more fun and enjoyable.
This very nature of gamification makes it an ideal choice for employee onboarding – it makes the whole process fun and engaging. And because it also has the learner involved, it is much more efficient for them to retain the knowledge gained from the learning.
Gamification in eLearning has gained a lot of traction in recent times. But how to use gamification for onboarding?
I will discuss the three best ways to use gamification for employee onboarding
Gamification for Employee Onboarding Helps Create Unforgettable Experiences
Here are 3 ways to apply gamified elements for an engaging onboarding process:
Rewarding for Levelling Up
Recognizing and Encouraging Achievements
Engaging to Boost Performance
But before that, let me give you a little background
What is Gamification in eLearning?
Gamification in eLearning can be referred to as the way of using some of the most prominent concepts used in video games to engage, encourage and reward learners to get trained. Gamification of eLearning courses includes the use of leaderboards, progress trackers, badges, etc. These features not only make the eLearning course the course more visually engaging, but also makes learning more interesting and enjoyable.
Using Gamification for Employee Onboarding
Using gamification to welcome or onboard new hires helps make the entire process more enjoyable for them. It also helps them understand the new processes and procedures better. A good gamified employee onboarding experience requires integrating the eLearning development process with the company's business objectives. At the same time, the learning developers should also make sure to include mechanisms such as setting and defining the rules, progress tracking, rewards, and recognition of accomplishments. These elements have to be delivered through a relevant gaming environment.
Let us now discuss the different ways to use gamification to boost engagement –
3 Ways to Use Gamification Elements for Employee Onboarding
1. Rewarding for Levelling Up
Briefing the new hires about the processes and procedures to follow and setting actionable goals for them to get started with their job. This job usually referred to as goal setting, helps the new hires understand the expectations from them. At the same time, it also helps them get used to their day-to-day job duties.
Considering the very importance of the job, it is very important that the process of goal setting can be made more interesting by adding gamification. The learning modules can be broken down into levels where the employees are required to complete a certain task to level up. Further, you can also boost learner engagement and performance by adding rewards for leveling up.
Learning Management Systems (LMSs) can take care of the task. Your eLearning developers need to establish specific objectives/ goals within the learning package. It is advisable to start off with achievable goals so your employees stay focused and motivated to proceed further.
2. Recognizing and Encouraging Achievements
Recognition is often the best way to motivate a learner to do better at what they are doing. It motivates them and encourages them to do better and do more. This can be done by adding gamified elements such as dashboards or leaderboards, where the names of top achievers are displayed/ mentioned. This very strategy can be used for employee onboarding. For instance, leaderboards can be used to list the best performing employees along with their scores on display.
In order to do this, you will have to establish specific learning assessment criteria. You need to be very clear on how the employee performance would be assessed. For instance, you might say that finishing a course will earn the learner some (specific number) points, but failing an assessment will reduce those points.
This way, you can motivate the new hires, help set expectations and goals and also instill a sense of healthy competition among the employees. Apart from all these, the use of gamified elements like leaderboards and badges also increase the visual appeal of the eLearning courses.
3. Engaging to Boost Performance
The gamification of eLearning makes up for an engaging learning experience. For instance, the use of a VR-based gamified learning experience makes up for an immersive learning experience which increases learner involvement and engagement. At the same time, the use of gamified quizzes and interactive videos can help in making the eLearning course more fun and entertaining. Similarly, team-based gaming tasks and assignments can be used to make learning fun. Such activities also help in building collaboration among the team members, thereby promoting better team integration and collaboration.
All these elements of gamification can be used throughout the employee onboarding procedure to make the learning experience more fruitful and engaging. When the learner is engaged, there is greater scope for him/her to perform better. Thus, it also works as a great way to increase the employees' knowledge retention.
Parting Thoughts
A fun and engaging learning experience can give your new hires an impactful learning experience that they would remember for a long. And this can be done by using a gamified onboarding approach. Different elements of gamification, such as gamified quizzes, leaderboards, point tables, etc can make the onboarding process entertaining and engaging for the learners, especially for your millennial workforce.
Want to discover more ways to onboard your millennial workforce? And make it an experience to remember? This eBook can help you…