6 eLearning Templates that Speed Up Your eLearning Development [Infographic]
Is designing and developing eLearning courses a difficult process for you? Is creating interactives taking up a lot of your time? Well, using customized templates offer you quick and cost-effective solution to ensure you roll out interesting eLearning courses rapidly.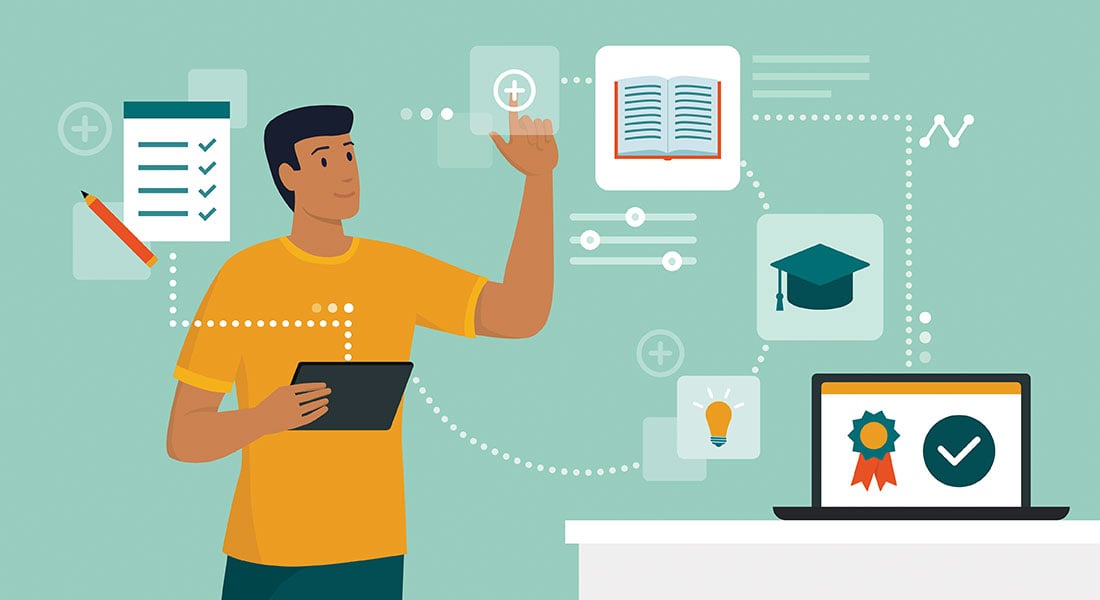 Creating high impact eLearning courses in less time and cost is often a challenge but with eLearning templates this challenge is overcome as these templates offer a diverse range of built-in ready to use layouts which are engaging and interactive. Furthermore, these templates are an ideal choice for eLearning development as they are reusable, help boost training ROI and enhance productivity.
What are eLearning Templates?
eLearning templates are ready-to-use designs and patterns which help eLearning developers design eLearning courses from scratch. These templates help in creating and rolling out creative and instructionally sound eLearning courses. These customizable templates are eLearning developers' dream come true as they make the process of eLearning design and development quicker and easier.
Listed in the infographic are the 6 eLearning templates that can speed up your eLearning development process.



What Benefits do eLearning Templates Offer?
1. Brand Identity
Branding provides a unique identity to your eLearning courses and makes them stand out. These customizable templates make branding eLearning courses simpler and offers learners a personalized learning experience too. Your company's logo, colors, images can be added to your eLearning course to match the look and feel of your brand.
2. Consistency in Design
Standardization and consistency of design plays a crucial role in eLearning courses. This ensures there's a connect between each element of the eLearning course. With these templates the hassle of designing each slide from scratch is eliminated since the content just needs to be placed in the template to get the look of a perfect eLearning course. Consistency in design also enables learners to navigate through the course smoothly.
3. Timesaving and Cost Effective
Designing and creating an effective and appealing eLearning course is a time-consuming task. So, there's always a need to make the eLearning development procedure rapid and to do this eLearning templates come in handy. By offering engaging and efficient layouts, they eliminate the need to develop the course from scratch.
Your Next Step!
Today's creative world places a real emphasis on giving learners options, using storytelling to create an emotional connection, and assisting them in learning and getting the most out of their eLearning experience and eLearning templates fits best for these needs. If you are looking to emotionally involve your learners into learning, then our ready to use interactive eLearning templates are all you need. Simply download the templates, add your logo and unique content and voila! A whole new interactive eLearning experience is ready! Checkout our templates today.
Editor's note: This post was originally published in May 2017 and has been updated for comprehensiveness.