Choose E-learning for Better Training Results in the Financial Sector
Check this blog to learn how e-learning can the meet training needs of the BFSI sector.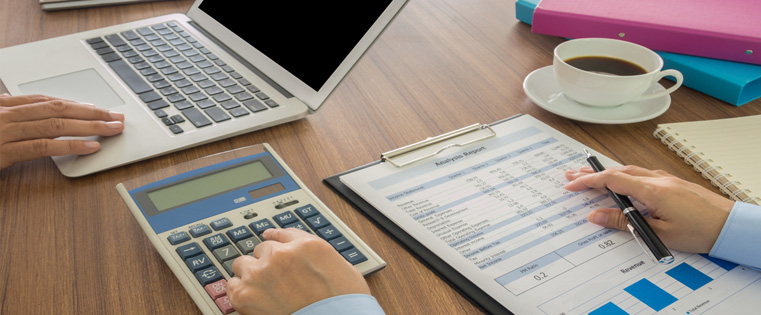 With every industry adopting e-learning for training their workforce, the finance industry is not far behind. E-learning in the banking, finance and insurance sector (BFSI) sector is being used to meet a number of training needs. The BFSI sector sees dynamic changes with new laws being introduced on a regular basis and changes that can transform the way things are done, the recent introduction of GST in India is an example, so training on these updated laws becomes crucial.
The other changes that this sector witnessed in the recent past include increasing competition, addition of more regulatory bodies, and widespread usage of information technology for operations. This has transformed the way this industry conducts its operations and naturally, its training.
Challenges
The unique challenges faced by the financial industry include a huge workforce with dispersed locations who will need to be trained simultaneously. The training is also varied suited to the multiple divisions many of these BFSI companies operate in. This sector also sees a substantial number of new hires joining the organization to meet rapid expansion demands, so induction and new hire training becomes a challenge.
This sector is highly regulated and its operations are dictated by government rules and regulations. The companies have to train every employee to abide by these rules and policies. For this process training is crucial. Information security is important as companies in this sector handle sensitive information about clients and employees have to be well-trained on how to safeguard this sensitive data.
The employees have to be well-trained in the processes such as payments process, loan approval process or mortgage process. Customer facing employees ought to have excellent product knowledge and soft skills so that they can have effective interactions with the customers.
The BFSI sector is highly dependent on a wide range of software for its operations and they are used throughout the organization to ensure uniformity of operations, productivity and quality of services.
The main training needs in the BFSI sector will be:
Induction training
Compliance training
Information security training
Process training
Software training
E-learning can meet these needs for training in the banking and finance industries. It is being increasingly adopted for the many advantages it offers. Online learning is cost-effective compared to classroom training; it does not create a disruption in the workflow because it can be tailored to be delivered to the employees during their down time and gives the flexibility to employee to learn at their own pace. Having universal e-learning modules for different training needs ensures that all employees are trained in a uniform manner.
Advantages of e-learning
E-learning allows financial organizations to maintain the secrecy of their internal procedures and training material. This tight control is sacrosanct to this sector, Internet based e-learning allows for deployment of training in a highly-controlled manner providing access to selected employees while securing the information behind firewalls. For financial organizations with operations in multiple organizations, deploying the courses on an LMS will help manage the courses in a secure way.
This is a dynamic sector where practices are updated and new rules are introduced on a regular basis. So the learning material has to be changed frequently to adapt to the new developments. E-learning modules are easier compared to classroom training manuals. Let us how well e-learning fits into training for the banking and finance industries.
For induction training, e-learning is convenient to be used whenever new hires join the company. Based on the learning needs, the training can be designed to be informative and knowledge focused or interactive. Game-based learning, videos and scenarios are some of the exciting formats you can use for this training.
Regulatory or compliance training can be delivered effectively through e-learning. A wide variety of instructional strategies such as case studies and scenarios can be used to teach employees the rules regarding regulations and policies and the consequence of not adhering to them. Due to the risk-adverse and regulatory nature of the industry, negative examples would be more effective.
Authoring tools such as Articulate Storyline can help you create rich scenarios for your course. When designing your scenarios, ensure that you create a challenge for your learners (Who would they listen to in such a situation?) so that they are forced to think and choose the right course of action. The use of games can make compliance training fun-filled and interesting.
As for information security training case studies and scenarios can be used to help employees with the knowledge and skills required to handle sensitive information and educate them on the consequences when they are lost.
Process training is integral to training in the banking and finance industries which rely on a number of processes for their operations. Processes like payment process or loan approval process can be explained through flowcharts or process tables accompanied with audio for easy comprehension.
For an industry that relies heavily on software for its operation, software training assumes importance. E-learning can provide high quality software training in quick time. Rapid authoring tools such as Adobe Captivate can be used to create simulations for helping employees on operating software.
E-learning can very well meet the training needs in the finance industry. Implementing a well designed online training strategy will help organizations in the BFSI sector achieve better performance, improve customer service and avoid regulatory issues.