ILT To E-learning Conversion: Why It Works For Code of Conduct Training!
This blog will discuss why to convert your ILT compliance courses to E-Learning.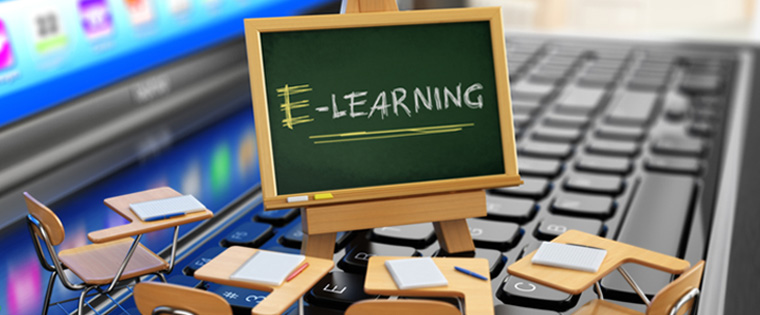 Do you think the Code of Conduct (CoC) training in your organization has taken a backseat? If yes, you can revamp and revive it. As known, compliance programs are full of legal jargon that your employees hardly relate to. But you can make them engaging by converting them to e-learning courses. These courses offer relevant training your employees can easily grasp and apply at their work. Wonder what makes them stand apart? Their cropped size and simplified legal jargon. Here's how!

Saves time and cost
Training your employees on CoC is a daunting task as it contains various aspects such as harassment, diversity, workplace safety, E-mail and Internet usage, and so on. Training your employees on all the topics that come under CoC in a brick-and-mortar classroom will need many productive hours of your employees. .
But, when you convert your ILT CoC training manual to an e-learning course, you save your employees' time and your training costs too. Once you roll out an e-learning course, your global workforce need not be brought under a roof to be trained. They can access it at their convenient time and place. This saves your training dollars as you continue to reap the benefits of your one-time investment on CoC training. That way, you save the money spent on hiring an instructor, his travel expenses, and above all, your employees' productive hours.
Ensures knowledge transfer
When a CoC compliance program is converted into an e-learning course, it is easily accessible to your employees. For example, if an employee wants to know the guidelines of E-mail and Internet usage, he can quickly refer the e-learning module that deals with that topic. They need not wait for assistance but can access the course whenever they require unlike classroom training that's once over, can't be accessed again. An e-learning course, developed for CoC training can contain scenarios. Scenarios put your employees in situations they face in the real world, where they need to decide what's right and what's not. Scenarios help them analyze those situations and take the preferable course of action. They allow them to try, fail, and try again. This learning approach helps them learn in an effective way as they can apply the knowledge gained through training immediately at work. Apart from scenarios, you can also create a discussion forum on your LMS where your employees can discuss various aspects of the CoC. They can share their views and seek the opinions of their peers and experts.
Offers self-directed learning
Since adults prefer learning based on their needs and preferences, these online courses allow them to explore the content they want to read. Moreover, learners have the liberty to take the course at their own time and pace. Learners may not have to go through all the topics covered under CoC compliance and they can be trained on topics relevant to their job roles. For example, a sales rep may need to be trained on selling/marketing practices, whereas a production employee may not require it as a mandatory training. Besides this, e-learning is ideal for compliance topics such as sexual harassment that involves sensitive content and learners prefer to take these courses in solitude than in a classroom session.
Provides tracking facility
As compliance programs are mandatory for all employees, you should ensure every employee takes them. E-learning courses, when hosted on a Learning Management System (LMS), can be tracked easily. Once the courses are assigned to the learners through an LMS, you can know who has completed the course and got the certificate and who hasn't. I am sure, when you think of converting your CoC ILT material to an e-learning course, you will definitely consider these benefits. There is no second opinion that classroom training is the best form to educate your employees, but to satisfy the training needs of your global workforce, e-learning seems to be a better option.
Would you like to share other benefits of converting CoC ILT material to an e-learning course? We would love to hear from you!