E-learning Development Software that Add Zing to Simulations
Find out how e-learning development software can enhance your simulations.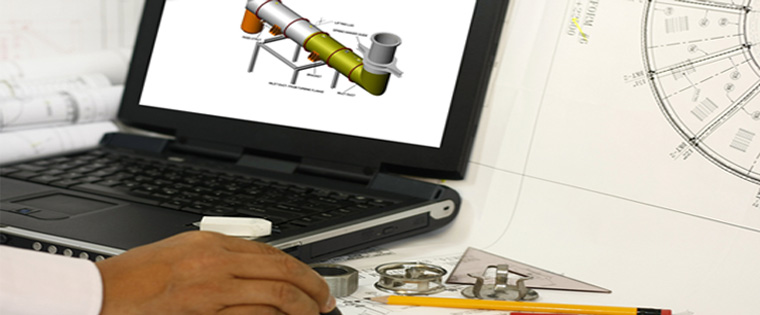 The champions of corporate training advocate that learning is more effective if learners are given the opportunity to apply the skills they learn in their work. In other words, skills are better imparted through the 'learning by doing' method. However, the hurdles in implementing this is the cost of potential mistakes learners may commit during practice.
To overcome this problem, corporate training has turned to simulations which help the learner experiment in situations that are as close to real life as possible.
Simulations support the idea of learning by doing. E-learning has also adopted the idea of simulations and there are authoring tools that can add a punch to different kinds of training.
Software-based simulations for IT training
Technical simulations for process training
Simulated virtual worlds for induction or safety training
Besides these, simulations are used for sales training, customer service training, or business process training.
Creating simulations in your e-learning course is no longer an arduous task, thanks to the variety of e-learning software development tools available today. This blog will give you details of five software or authoring tools that will help you create powerful simulations.
Adobe Captivate
Adobe Captivate is a good choice for creating software simulations. It has a screen capture capability feature that helps you create software simulations in multiple learning modes in a single recording session. The 'Watch-Try-Do' simulation building capability of this tool makes it a preferred choice. Using this tool saves significant development time and effort and it enables rapid scalability.
Articulate Storyline
When you want to create branched simulations, look no further than Articulate Storyline. The tool is easy to learn and use. Other advantages of this tool are:
Courses can be imported in PowerPoint slides which are ideal if you want to create the script and layout of your course in PowerPoint.
It provides a map view of your branches which helps when you want to check your work.
Other features include:
Actions can be recorded on the screen which can further be segmented into step-by-step sections.
Simulations can be recorded and enhanced with descriptive captions.
These features are useful especially when you want to create simulations for sales training.
iSpring
This tool has an inbuilt tool called TalkMaster that can create dialogue simulations. This tool helps create scenarios with characters and scenarios that mirror real-life communication. This tool can add voiceover to a character's lines in dialogue simulations, infusing conversations with a realistic touch. With this feature, you can create simulations, choose characters, and select appropriate emotions for them.
The tool offers many options, you can:
Create simulations, choose the characters and select an appropriate emotion for them.
Select the background for the scene and choose what you want your characters to say and add appropriate reply choices or reply messages.
These features are helpful for creating simulations for customer service training.
ITY Studio
This tool has features to create training simulations that are game- based. These simulations improve the level of interactivity. The tool enables you to insert attitudes, videos, and sounds in the simulation, which creates an immersive learning experience. It is useful for soft skills training or areas such as sales or management because it takes the learner through simulations that reflect concrete and practical work situations.
SimWriter
This tool can build branching simulations. The tool provides characters with predefined features which can be applied to multiple simulation stages. It is useful in creating simulations that require replications of situations where a single choice has multiple outcomes. This kind of simulations is especially useful for sales training.
These are five e-learning software development tools that are ideal to create different kinds of simulations that will enhance the learner's experience.