Solving the Jigsaw Puzzle in Online Training: Closing the Skills Gap in Young Adults
Closing the skills gap in young adults who enter the workforce is a necessity that training managers cannot ignore. This blog gives them a few tips.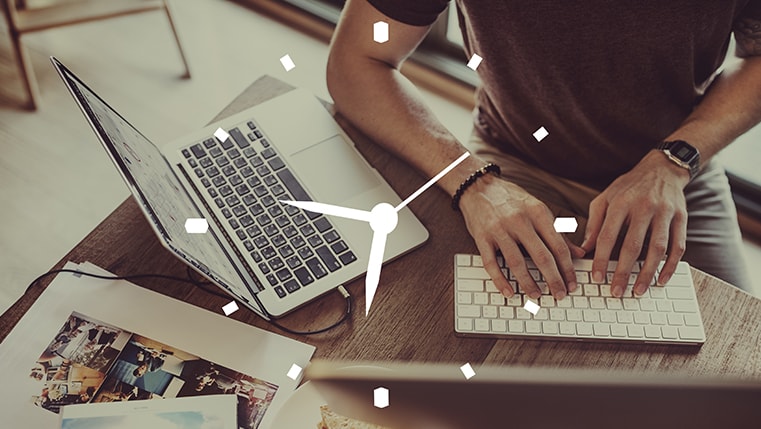 An organization can have the best technological infrastructure in place, but if it does not have employees with the right skill-set, then the business is not sustainable. Young adults feel they are prepared to enter the workforce as soon as they complete their education, but nothing could be further from the truth. As an increasing number of young adults gear up to enter the workforce, training managers need to be prepared to close the skills gap they are likely to encounter.
Closing the skills gap is more like solving a jigsaw puzzle. This is because you have all the pieces to bridge the gap but should know how to fit them in. For example, you know the skills required for each position but are not sure how well the young workforce ranks in these skills.
As training managers, you are aware that the skills relevant today may not be relevant tomorrow. You need to motivate young adults to learn and also know how to leverage technology to address this skills gap. Does this mean you invest heavily in face-to-face training programs? Even if you would like to, it may not be possible with a geographically diverse workforce. Even otherwise, you also have the budget factor to consider, and an exclusive instructor-led training program may not match the budgetary considerations. Help is at hand in the form of technology-enabled learning. Read on to know how technology can be leveraged for closing the skills gap in young adults
Perform a Skill Gap Analysis
Training managers need to have a clear understanding of the skills required to fill in each position. Only then can they work toward rolling out skill-based training programs. In order to make the training program effective, the difference between the current skills of employees and the required skills needs to be measured.
Let's consider a hypothetical scenario to understand why it is essential to assess the skill gap. Sue, recently graduated from college and secured a job as a customer service executive. While her communication skills are good, she does not know how to handle irate customers. She also does not understand the different services offered by the company.
In this scenario, Sue is a good resource with the potential to become a good customer service executive, but she lacked knowledge on the company's services and customer handling skills. Training managers can make use of online pre-assessments delivered through the Learning Management System (LMS). The results of the assessment can be used to map the training path for employees.
Decide the Training Plan
After you identify the skills gap, decide on the training plan that will help you close the skills gap. Here are some questions you need to get answers to before you embark on the training plan:
What is the budget allotted for the training program?
Is content available to close the skills gap? If content is not available, get the subject matter experts (SMEs) involved in content creation.
What is the complexity of the content? Can it be classified into basic, intermediate, and expert levels?
What is the training type? Do you want to opt for blended learning or e-learning?
Remember, custom e-learning solutions can be developed to address the training needs of a target group of learners if required. Personalized e-learning courses can be used to meet the needs of different learner types and increase engagement in learning.
Custom E-learning: Delivering Affluent Learning Experience to Your Employees
Find the Right E-learning Partner
For organizations that lack an in-house L&D team, closing the skills gap is possible with the help of the right e-learning partner. Your e-learning partner can advise you on the best course of action to achieve the training needs of your organization.
For example, if a majority of young adults in your organization have a problem communicating, then soft skills training becomes essential. In this case, e-learning as the only means of training may not work well. Blended learning that combines the power of instructor-led and online training programs is a solution that can work well. Partnering with the right e-learning vendor can help you choose the right training type to close the skills gap.
Promote Continuous Learning
A one-time training strategy cannot do much to close the skills gap in young adults. Organizations must promote a culture of continuous learning. Constant reinforcement is necessary and this is possible through bites of information delivered as microlearning modules.
Young adults prefer learning through mobile devices. So why not let them use their smartphones to access mobile learning programs. Video-based learning is another interesting training strategy that can work well in closing the skills gap.
Measure the Outcomes
Skill development is key for the growth of a business and the right technology-enabled training program can make closing skills gap easier for training managers. Do not forget to include an online assessment as part of your online training program. Gamified assessments for instance, will certainly appeal to young adults. This can help you gauge the knowledge gained by learners and take corrective measures if required. Leverage the power of learning analytics through the LMS to check how effective your training programs are.
With the help of an effective learning culture built on online training programs, closing the skills gap no longer needs to be a difficult task. What are you doing to solve the skills gap puzzle? Share your thoughts through the Comments section.