Let's Talk About the Six Big Myths Surrounding Rapid eLearning
What advantages does rapid eLearning offer over custom eLearning? Is it just a strategy of producing 'cheap', low-quality eLearning? This blog dispels the six biggest misconceptions about rapid eLearning.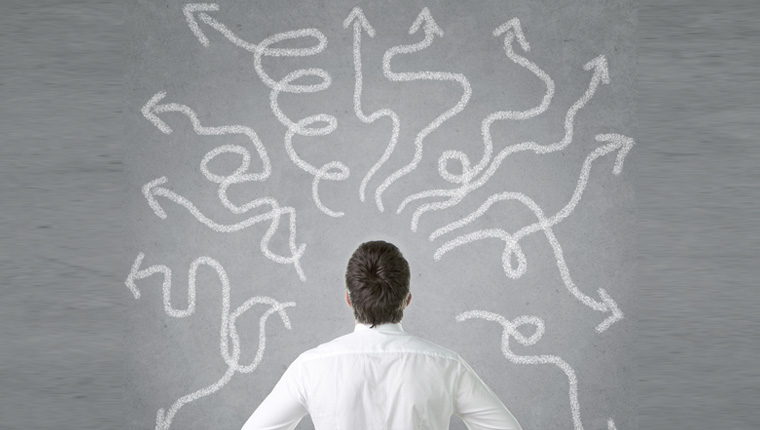 Ever since rapid eLearning made its foray into corporate training, it has been a subject of debate in the L&D world – what is rapid eLearning? What advantages does the strategy offer over custom eLearning? Is it just a strategy of producing 'cheap', low-quality eLearning? It has been debated far and wide. As a result, though this learning strategy has had many proponents among various learning communities and has grown immensely over the past few years, rapid eLearning still remains one of the biggest misunderstood learning strategies.
The myths and the realities about rapid eLearning
Myth 1: Anybody can create using authoring tools
Reality: For learning to be effective, it has to be based on sound instructional design principles
Myth 2: Rapid eLearning means low quality
Reality: Rapid doesn't compromise quality – development speed is accelerated
Myth 3: Rapid eLearning means no creativity
Reality: Instructional design strategies make learning engaging
Myth 4: SMEs have no role in Rapid eLearning
Reality: They are the main people who guide IDs and ensure course content accurate
Myth 5: Rapid eLearning is difficult to track
Reality: All learning management systems make it easy to track all learner activities
Myth 6: Rapid eLearning content is not future-proof
Reality: it is easy to update content with rapid authoring tools
In this blog, I hope to dispel the many misinformed opinions surrounding rapid e-learning.
1. Anybody Can Create It Using Rapid Authoring Tools
Not everybody can create rapid e-learning. One cannot make the most of rapid authoring tools without the requisite skills. Rapid authoring tools are merely tools and their true essence shows only when skilled and accomplished hands use them. For rapid eLearning development to be effective, expertise in terms of learning and design (L&D) strategies and knowing how to use the latest tools in the right way, is paramount.
Even the best of content will fall short without the indispensable expertise which is obtained through years of working closely with multinational corporate organizations and studying their challenges on the way. This is primarily why many organizations entrust their rapid e-learning development to vendors who have a pool of L&D experts handling the minutest of details when it comes to training content and strategy.
2. Rapid eLearning is a Shoddy, Second-class Product
This is a common misconception that less time in development must mean low-quality eLearning. Rapid eLearning is as effective as – if not on par with – other development strategies. Because the rapid e-learning curation process is dealt by industry experts, one can rest assured that the resultant product is going to be far more reliable and efficient.
As mentioned earlier, vendors have dedicated experts who are well-versed in instructional design (ID) principles. These experts ensure that the quality of the training does not go down even if the cost and time do. The project managers, instructional designers, and SMEs, all combine forces to cut-down the development time by speeding up the process, without ever compromising on the product's (course) quality.
3. There is No Creativity Involved in Rapid eLearning
Rapid eLearning is not simply click-and-learn training. Instructional designers, with their knowledge of the latest state-of-the-art instructional design strategies, are able to move beyond the age-old ways of presenting knowledge and render even the dullest of topics engaging. They first analyze the content on its merit and then fill gaps according to the nature of audience and the delivery strategy. They fashion the training as close to real-life as possible through scenarios and dialogues and make the learning process more realistic and immediate.

4. SMEs Have No Role in Creating Rapid eLearning
In rapid eLearning, the SMEs and the instructional designers (IDs) constantly provide feedback on a regular basis. They provide inputs to the vendor regarding the content because they are the experts in the subject that is being dealt with. A good vendor would always make sure that the SMEs are always in the loop providing healthy feedback/reviews and watching their rapid eLearning unfold.
With rapid eLearning there is less chance of content being misinterpreted by the ID, because the SME is a crucial contributor to the content-making. It also means that the SMEs have knowledge of what is being done to the content, which only increases their engagement in the project.
5. Rapid eLearning is Impossible to Track
Reporting and tracking are usually central features of most modern learning platforms and can usually be done quickly. Rapid eLearning courses hosted on a learning management system (LMS) give an organization the control to track and report the learner activity along with other data required to calculate the effectiveness of the training.
6. Rapid Authoring eLearning is Not Future-proof
Rapid eLearning courses do have a shelf life. But that is not much of a concern when companies can create courses within weeks. As we have been discussing, rapid eLearning is all about less development time. When the existing training becomes obsolete, organizations can easily update the content and deliver it to their learners. The tools and the users of these tools make it possible for mass-production of engaging courses, keeping the quality intact.
Many organizations hold back from using rapid eLearning because they fall prey to the myths that I have mentioned in this blog. To offer the most effective training to their learners, organizations must stay informed and try the latest training technologies and strategies that can save them the buck and time.