Top 4 Incredible Advantages of Blended Learning in the Digital Age
The term "blended learning" has become popular in the corporate world in recent years. Learn about the benefits of blended learning and how to enhance your corporate training strategy.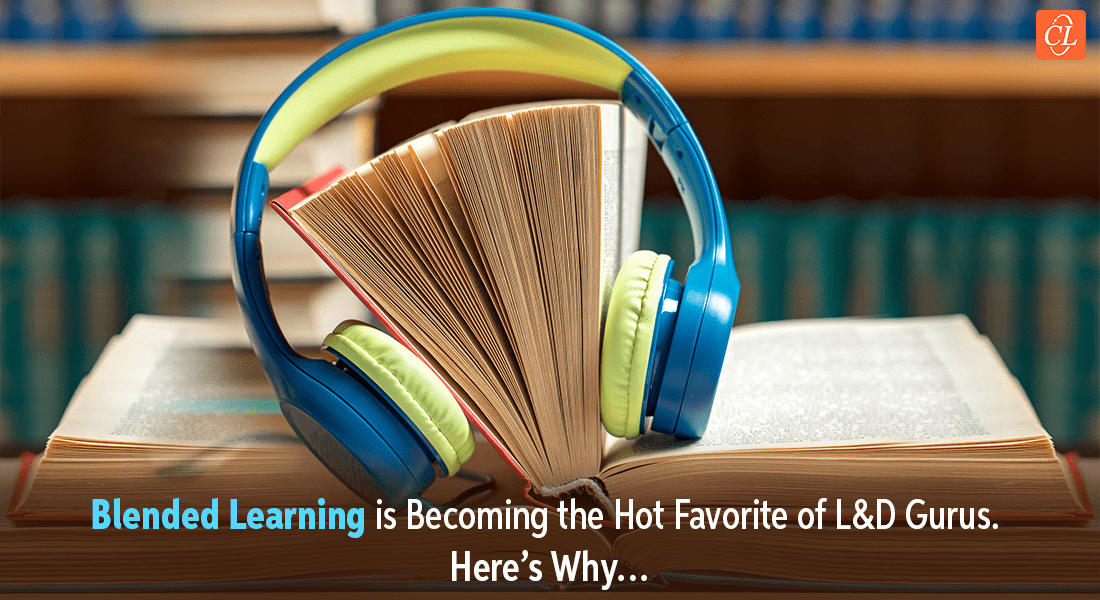 For many years, classroom instruction has been one of the most popular training modalities. However, in today's digital environment, meeting learners' needs just through classroom training is tough. At the same time, many firms will not be able to make the switch to online training right now. For senior management, stakeholders, and personnel alike, transitioning takes time and a lot of thought. So, how can you obtain the best of the two while still reaching your business objectives? Blended Learning is the way to go!
Wondering How Blended Learning Can Aid in Corporate Training?
Here are the Top 4 Benefits of Blended Learning in the Digital Age:
Improves Learner Engagement
Provides Immersive Learning
Assists in Negating the Forgetting Curve
Reduces the Amount of Time and Money Spent on Training
What is Blended Learning?
To meet multiple learning phases and optimize learning, blended learning is an approach that combines in-person classroom-based instruction with online training programs.
Blended learning is the result of instructor-led training, synchronous and asynchronous online learning, and performance support. Because it blends the advantages of classroom and online training, it provides a thorough and holistic learning experience. This improves the efficiency of learning.
Both modalities of learning support each other in blended learning, and each one fills in the gaps of the other, resulting in a comprehensive blended learning framework. It is adaptable and preserves the instructor's personal touch as the learner progresses through the blended learning experience.
Any of the following training resources can be used in a blended learning program:
Performance support tool
Instructor-led classroom training (ILT) or virtual Instructor-led training (VILT)
Videos
Resources available online (animations, simulations, quizzes, games, etc.)
eLearning courses
Discussion boards, online forums
Microlearning modules
Now that we've looked at what blended learning comprises, let's look at why blended learning is so popular. In this digital era, what does it have to offer business training?
Top 4 Benefits of Blended Learning
1. Improves Learner engagement
Blended learning provides learners with a range of training forms, such as scenario-based eLearning or interactive video, which makes training content more interesting and encourages learners to participate actively.
2. Provides Immersive Learning
Classroom training sessions, internet information, and gaming activities are all examples of blended learning. This accommodates a variety of learning styles as well as learners' diverse learning preferences. This also helps to break up the monotony of learning and makes it more fun and learner-centric.
3. Assists in Negating the Forgetting Curve
Blended learning supports a variety of learning modalities that may be employed at different times to enhance learning and increase retention. For example, learners can be given microlearning modules that contain the essential lessons two weeks following a virtual classroom session.
4. Reduces the Amount of Time and Money Spent on Training
Facilitator fees, meals, travel, and lodging are just a few of the costs connected with face-to-face classroom training. Blended learning provides online training options that may be utilized to reduce the expense of classroom training while maintaining a collaborative environment.
Microlearning modules, such as video, eBooks, and flashcards, may be accessible on the move, saving time in the classroom. In the classroom, facilitators might present a topic and offer learners access to web-based resources for more information on the fundamental themes. This gives learners the freedom to learn when and how they choose. This saves time and encourages learning that is collaborative.
It's a Wrap!
Though dealing with numerous training formats might be overwhelming and scary at first, when a blended learning approach is properly established and followed, it can be extremely gratifying and productive. Blended learning may be an excellent method to match your training to your company goals without having to entirely move to online learning.
Are you interested in finding out how blended learning may help you achieve your company goals, enhance employee productivity, and boost ROI? Take a look at our free eBook for more information.