Understanding the Role of Onsite and Online Assessments in Blended Learning
Blended learning integrates the best of classroom and online training. What about assessments? Explore the role of assessments in blended learning.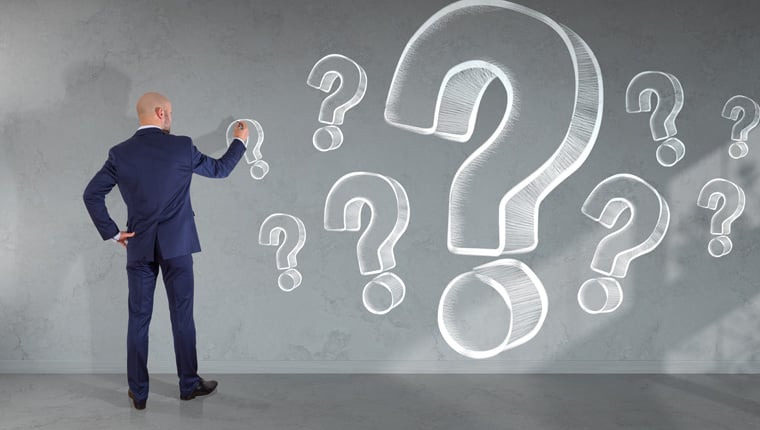 You want to test your learners on their ability to assemble a car engine. Would you like to do this assessment onsite (in a classroom setting) or online? Of course, the best platform to deliver this assessment is a classroom environment. A blended learning approach in corporate training offers you the flexibility to choose between the best features of classroom and online training. Similarly, blended learning has also expanded the means and methods by which trainers can measure employee learning by offering the best of both onsite and online assessments.
Assessments in Blended Learning
Advantages of onsite assessments
Gain first-hand understanding of learners' proficiency
Offer quick learner-centric feedback
Provide real-world experiences to learners
Advantages of online assessments
Save time
Facilitate trainer-learner collaboration
Facilitate peer-based assessments
Jared Stein and Charles R. Graham in their book Essentials of Blended Learning discuss in detail the specific advantages of both online and onsite assessments in a blended learning program, and where they can be applied most appropriately. Let's have a look at them.
Advantages of Blending Assessments for Learning
Interweaving both onsite and online assessments in a blended learning program helps you create opportunities to:
Improve the variety of assessments by integrating formats such as physical demonstrations, online quizzes, scenario-based assessments, and more. This helps you assess the learning outcomes thoroughly, from different angles.
Space assessments evenly throughout the training program instead of testing learners just once, at the end of the training. This will lower the cognitive load on learners and help them know where they stand in the learning chain. You can also employ learning management tools that facilitate easy management and automated feedback for online assessments. In fact, an increase in assessment frequency will help trainers monitor learners' retention of learning.
Make assessments as close to real-world as possible. As discussed in the start, some things will be better done physically. Onsite, you can have assessments at the actual workspace of the learner, such as a lab. Online, you can virtually create real-life scenarios and use simulations to make assessments as authentic as possible.
Now let's take a look at the advantages of both onsite and online assessments in a blended learning program.
Advantages of Onsite Assessments in Blended Learning
Physical presence, immediacy, and authenticity are the three aspects of onsite (classroom) assessments that help them score over online assessments. These aspects are explained in the subsequent points.
Gain first-hand understanding of learner proficiency by direct monitoring
The most obvious advantage of conducting a classroom assessment is the ease with which trainers can directly observe learners and thus support the integrity of the assessment process. It plays a significant role in high-stakes training programs where you want to carefully monitor the performance of learners.
For example, a training for laboratory employees on the safe execution of a process with hazardous chemicals. Here, a trainer's physical presence next to a learner performing the task will help you get a first-hand understanding on the learner's level of proficiency and ability to transform the gained knowledge into practice. This opportunity also puts you at the advantage of giving direct feedback to learners.
In online learning, there is always a scope for guessing. While modern technology offers a number of methods to restrict such behavior during online assessments by randomizing quiz questions and answer choices, in an onsite assessment even a large classroom of learners can be observed more efficiently.
Provide quick learner-centric feedback
Assessments of physical tasks or customer interactions can be best assessed onsite. Physical presence enables your trainer to observe learners from different perspectives and provide learner-centric intervention when needed.
For example, in a customer service training 'learner A' may be good at handling an irate customer, but might lack the knowledge needed to address customer queries. The skill set and requirements of 'learner B' can be vice versa. In an onsite assessment program, you can rightly identify such knowledge gaps and intervene in real time, with personalized solutions.
Provide real-world experiences to learners
Now you know how the physical presence and immediacy of classroom assessments help it score over online assessments. These characteristics also help you assess soft skills such as a learner's presentations, communication, and public speaking skills.
A live presentation of these skills by the learner will be replete with distractions and environmental variables that resonate the kind of environment they will encounter in real life. For instance, let's take the example of a presentation skill development program for the young managers of your organization. Here, in a classroom-based presentation test, learners are presented with two added authentic learning opportunities:
The pressure of presenting before a live audience.
Opportunity for the presenter as well as other learners in the audience group to engage all their senses by observing, critiquing, and learning from the presenter.
Thus, the degree of authenticity in live presentations is especially helpful in assessing soft skills including expressions and non-verbal communication such as body language, their word choices, tone etc.
Advantages of Online Assessments in Blended Learning
It is clear from the above points that onsite or classroom assessments are necessary in certain circumstances such as soft-skill or high-stakes training where real-time observation and feedback from the trainer adds value to the overall training process. You can move other assessments to the online mode and leverage the automation, reusability, and flexibility of time online assessments offers. The online mode also enables you to test learners at regular intervals and thus offer reinforcement of knowledge.
Save assessment time
In a blended learning program, online quizzes can be provided both in objective (multiple choice questions and fill in the blanks) and subjective (essay) formats. The key values of an online test that help you save assessment time are:
Automatic scoring for each question
Instant feedback based on learner response
Learner-centric personalized questions based on the learner's response to previous questions question
Online quizzes save trainers from the time consuming and repetitive work of managing and evaluating assessments.
Facilitate trainer-learner collaboration with cloud-based assessment tools
Accepting assessment papers and projects online rather than gathering them in a class will help you save a large part of your ILT time. Cloud-based services such as Crocodoc and Google Docs help your trainers assess online project submissions such as Word documents, Spreadsheets, Presentation slides, etc., easily. Trainers then can share these documents with learners online. Cloud-based tools make it easy for both trainers and learners to give inline comments and revision.
Reduce the burden on trainers through peer-based assessments
If you are planning to provide comprehensive feedback to learners without overburdening the trainer, peer-based assessment is an ideal solution. Peer-based assessment need not be purely a learner-learner assessment. An instructor can still have access to the assessment and provide feedback if required. A peer review process can in fact improve the performance of both the learner as well as the peer by helping them identify the strength and weakness of each other's work and recognizing similar attributes in their own work.
In online assessments, peer review can be offered in several ways such as:
LMS: Randomly redistribute learner submissions for peer review
Email: To exchange files
Cloud sharing: To invite the assigned peer to review and edit the assignment document
Videoconferencing tools: to review live presentations
Online discussion forums: Tools such as WebEx where learners can be encouraged to share their work and respond to others
Designing assessments for a blended learning program means analyzing the overall learning objectives, coming up with assessment ideas, and then deciding whether to have then onsite or online. As discussed, onsite tests are an ideal choice for high-stakes assessments. On the other hand, online tests help you provide a variety of learner-centric assessments more frequently, ensuring better knowledge retention and reduced cognitive load. In short, blended learning facilitates quizzing throughout your learning program, thus helping learners to continuously reflect upon their gained knowledge and master it through repetition.
By tying assessments directly to learning, you help learners understand the impact learning will have on their jobs. Would you like to know more about how blended learning can help improve employee engagement and motivation toward learning? Check this e-book for insights on the topic.