How Does Blended Learning Allow for Innovative Assessments?
Want to make the most out of your blended learning program? Learn how to create innovative assessment techniques for the same.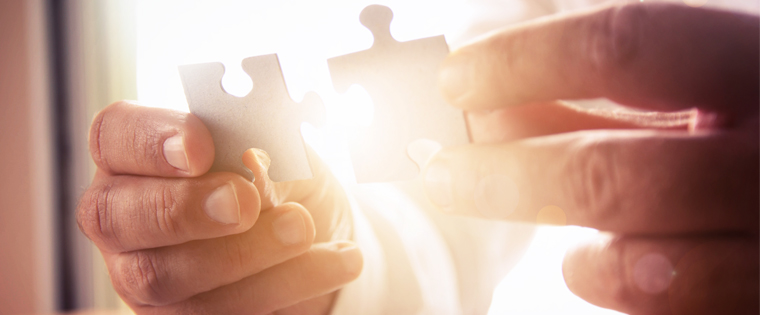 A good old classroom training session conducted by a teacher or instructor is perhaps the basis of everyone's education. It is one of the most effective ways to transfer knowledge to your target audience. However, in the modern corporate environment, relying solely on classroom training to fulfill the learning needs of a dynamic workforce is highly improbable. That's why you should consider striking a balance by adapting a blended learning approach.
A blended learning program combines the power and flexibility of digital learning with the trustworthiness and human connection of a traditional classroom session. By using modern instructional design strategies through e-learning courses, and at the same time, connecting with learners through classroom discussions, a blended learning approach ensures that there is something for all types of learners. But how does a blended learning program perform when it comes to assessing your learners?
Any method of imparting knowledge should be accompanied by assessment strategies through which you can gauge the success or failure of your learning program, otherwise you are just shooting in the dark. A blended learning approach presents you with unique opportunities to develop highly innovative assessment strategies that you can use in the classroom or even digitally. Let's see what they are:
Mix It Up
Sitting through a long training session, irrespective of it being a digital or physical one, can get a little strenuous. On top of that, if at the end of the training, you present your learners with a long assessment, it will further stress their already exhausted minds. That's why you should take the blended opportunity and split these two sections of the training program.
You can rollout an e-learning course about a topic and arrange for a test at a later day in a classroom, or vice-versa. This will relax the employees' schedule a little and allow them to focus on the learning as well as the test. You can schedule formative assessments for a classroom learning session and summative ones through an online module.
Utilize the Power of Authoring Tools
One of the biggest advantages of going digital is the utility of highly powerful e-learning authoring tools. Using these tools, you can create highly engaging e-learning courses very easily. Such tools also give options to create innovative and creative assessments. You can use branching scenarios, interactive video-based tests, scenario-based questions, gaming quizzes and many more out of the box assessment strategies.
You can use such assessments for gauging your employees' compliance knowledge, or test their proficiency with the operation of machinery. Authoring tools further allow you to add a great deal of interactivity like drag and drop, click and reveal, slider or dial based manipulators and many more, making your assessments more responsive and intuitive.
Go Micro
In order to undertake a test, digital or otherwise, learners need to be confined to one place. Or, do they? You can use microlearning modules in your blended learning program to transfer information in short-durations. You can even use these bite-sized learning modules to create short tests or quizzes. Since a microlearning module takes only a couple minutes to complete, your employees can undergo assessments in their free time or during breaks or while commuting.
Include Social Elements
Social learning is the best informal way of teaching both digitally and physically. With a blended learning program, you can utilize the power of social learning for your assessments. Digitally, you can include social media plugins at the end of your assessments that allow learners to share their achievements on social websites, thereby starting a chain of informal discussion and speculations.
In a classroom, you can create role-play based situational assessments that will test employees' knowledge and soft skills on various topics.
Effective Scheduling Using LMS
When using a blended learning approach, you need to ensure that your learners are not left in a state of confusion over what modules are covered and where. That's why organizations use a centralized Learning Management System to tie the whole blended learning program together. A good LMS clearly notifies learners about any upcoming classroom sessions and pending digital learning courses. Additionally, the LMS also keeps track of the learners' assessment progress. It not only keeps tracks of their scores and informs them about pending tests, but also gives them relevant course suggestions based on their test scores.
Digital learning programs are clearly the way forward for organizational training. But if you find yourself too reluctant to give up on classroom sessions, then adopt a blended learning program that gives you the best of both worlds.