When Does a Blended Learning Approach Work Best? [Infographic]
The benefits of blended learning are aplenty, but that does not mean it succeeds in every learning situation. Learn where blended learning works best.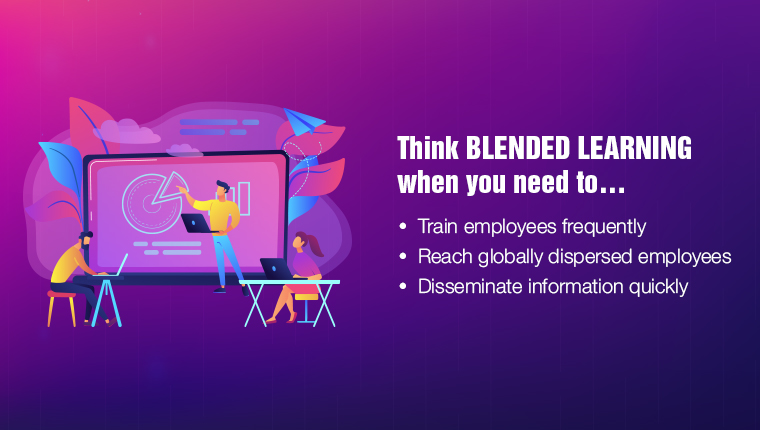 No longer are organizations bound to use only classroom/instructor-led training or eLearning. With blended learning, learners can get the best of both – a mixture of traditional face-to-face training with online learning.
The benefits of blended learning for organizations are plenty. Here are some ways it manages to make an impact:
Not every learner learns the same way. Blended learning helps twenty-first century corporate learners supplement learning in their own time.
Offering one portion of the training via classroom and the other portion online increases accessibility to those who may have scheduling conflicts or work remotely.
The relative ease of accessing courses on mobile devices— smartphones, iPhones, iPads, tablets—only proliferates the number of places learning can occur.
Having access to training materials beyond the classroom allows learners to revisit training outside of regular training sessions and cement their knowledge.

And because training material can be accessed anytime-anywhere, supplementary learning can happen at the learner's convenience.
Although it seems tempting to implement blended learning at the word go, there are specific conditions under which it works best. Here's a handy infographic that describes the different scenarios when blended learning works best—do consider them before jumping the gun.