What's New in the Articulate 360 Family?
Articulate 360 is an online subscription suite that has everything to rapidly develop eLearning. Check the features added to Storyline 360 and Rise 360.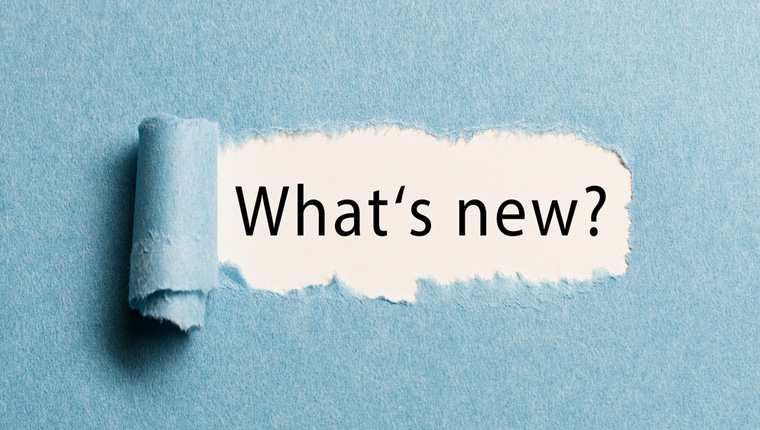 Articulate 360 is an all-inclusive online subscription that has everything to develop highly engaging and captivating online training programs in a short time frame. It has award winning apps such as Storyline 360 and Rise 360 to create online courses, an ever-growing library of 4.5+ million visual assets to make courses appealing, and a simple project review app (Review 360) to collate feedback from stakeholders.
A Peep into the New Releases of the Articulate Family
Rise 360
Flexible authoring
Chart block
Quick insert
Scenario block
Storyline 360
Media Library
Conditional seekbar
Slide numbers
Retry incorrect answers
Articulate 360 continuously updates all its apps and resources by adding new features and content. In a rapidly expanding global market where online employee training has become inevitable to achieve organizational goals and objectives, let's not miss out on these updates that can help you enhance your overall eLearning experience and save development time.
Updates to Rise 360
Rise 360 is a web-based application that can be accessed through an Articulate 360 subscription. This rapid authoring tool is primarily designed for the development of simple and truly responsive online courses that adapt seamlessly to multiple devices – tablets, smartphones.
To speed up your workflow and engage learners in new ways, Articulate 360 has currently added some great new features to this fully responsive authoring tool. Let's have a look at them.
Flexible Authoring
Yes, Rise 360 has now become a whole lot more flexible! The time required to develop your custom lessons on Rise 360 is now made shorter than ever before. Previously, choosing between different lesson types was a time-consuming process for developers. Today, all pre-built lesson types are available in blocks such as text, statement, quote, and list. This means your developers can quickly mix and match different block types to develop unique custom courses that align with your online training requirements.
Wait! But what about already existing pre-built lessons? Will the time and effort invested in developing them go futile? No worries. In one click your developer can convert the existing pre-built lessons into blocks.
Not over yet! The new shortcut bar in Rise 360 has made authoring even faster. A shortcut bar comprises of the most commonly used block types such as video, list, and image. Using this feature, developers can easily add the required blocks into your online course without having to search for them in the block library.
Chart Block
You know using graphs and charts in online courses is a great way to present data. It helps learners visualize complex numbers and metrics better than inundating them with reports and spreadsheets. Articulate has empowered Rise 360 with the chart block feature that enables you to add data visualizations including pie charts, bars, and line charts into your eLearning course.
Additionally, using the edit feature of the chart block, developers can quickly visualize your data using different chart styles available in the tool and customize it according to your requirements.
Similarly, a "Table block" feature has been added to Rise 360 by Articulate to easily organize detailed information in a table format, thus providing better context for learners.
Quick Insert
Have you ever been hesitant to develop customized eLearning courses? Organizations are often discouraged to make the best of eLearning course customization because it is considered to be a time-consuming process. Quick insert, the new release feature in Rise 360 helps you easily customize the Rise blocks that support text such as interaction, paragraph, accordion, quotes, and knowledge check. You can instantly add lists and tables to text blocks, format them and edit content.
The Quick insert option is available in the main window and the side bar of most Rise blocks. Click the icon and insert tables and rows as per your requirement. That's all it takes and that's why it's "quick".
Scenario Block
With Rise 360, the possibilities for online course development are endless. Recently added to this new generation authoring tool, the scenario block facilitates the creation of real-world scenarios featuring characters and backgrounds from its content library. Scenario-based learning is an active learning strategy to challenge learners and promote problem solving and critical thinking skills.
The wide range of characters and backgrounds in the Rise 360 library help create business scenarios according to your training needs. For an immersive learning experience, would you like to offer background images that match your workplace environment? Yes, that's possible with this block. You can also upload your own custom background images into the content library and use them seamlessly across projects.
This easy-to-use tool in fact makes the development of scenarios a cake walk for your developers. It's as simple as filling out an online form. All that developers need to do is fill out the required character dialogues and feedback in the given fields. Across every dialog an appropriate character expression that matches the dialogue can be easily picked. Thus, with this new scenario block in Rise 360, it is now easier than ever before to create fully responsive scenarios that will engage your learners.
Updates to Storyline 360
Storyline 360 from the Articulate family is one of the most widely used authoring tools to create online training courses. The amazing features of this power-packed tool are considered to be an ideal choice for the development of highly interactive as well as scenario-based eLearning courses.
Just like Rise 360, Storyline 360 also has some exciting new features. Let's have a look at those features that are available now in this award-winning authoring tool.
Media Library
The new media library of Storyline 360 has great time-saving features. Your online course developers no more have to struggle figuring out ways to manage course assets. Using the media library, they can save all the assets for a Storyline project in one location. In fact, using this library option they can easily add, remove, reuse, replace and export characters, audio tracks, and videos.
If your development team already has a bunch of assets set for the online course, they can save time by importing those assets to the Storyline 360 media library all at once. This way, all their assets are now in one location and developers can quickly add those assets into the slides as they develop the course.
Not done. There is more that the new media library does to save eLearning course development time! Creating accessible assets is easier with new enhancements to the media library of Storyline 360. When you have assets to be used at multiple locations in the same project, it's nice to have an easy way to locate all of them.
This is exactly what the Storyline 360 media library does. It helps developers track the number of times each asset has been employed and where they are located. You can also rename all your assets such as characters and their poses, add captions to video files, and alt text to images, making the task of finding your assets a breeze.
Don't like a character or background used in the course? Thanks to the Storyline media library, you only need to update an asset once and it will get automatically updated everywhere it has been used within the project. Yes, saves tons of your time.
In addition to this, using the new media library, developers can even edit media files using third-party applications and save changes back to Storyline 360 without having to export and reimport them.
Conditional Seekbar
When a learner takes your eLearning course for the first time, it is necessary to ensure they do not skip important content. Just as you have it in Rise 360, Storyline 360 now has a conditional seekbar for course navigation. When the learner views a course for the first time, you can lock the seekbar so that they do not skip ahead. Once learners complete the course, they can then replay or fast forward as per their requirement.
This new add-on feature of Storyline 360 is particularly helpful in rolling out compliance courses where you need learners to view the course content in full and also give them the freedom to explore each slide in detail after completing it.
Slide Numbers
Motivate your learners by showing them their progress within the course and how much further they have to go to complete the course. With its new slide numbers feature, Storyline 360 can automatically calculate how much content is left and easily show learners their progress. You can also exclude slides that need not be counted by un-checking them in the "slide numbers" option.
Retry Incorrect Answers
This feature makes it easy to allow learners to review and retry only the incorrect questions after a quiz. Apart from helping learners improve knowledge by letting them retry the wrong questions, this feature also saves learners' time by not having to repeat the questions they got right.
For instance, imagine a learner took a quiz with 10 questions and got just two wrong. The learner won't have to answer all 10 again. A Review or Retry Button will appear on the question answered incorrectly. Learners can review and retry questions they got wrong across all forms of assessment types including quizzes drawn from question banks, standalone slides, as well as scenario questions.
So… this is what is happening in the Articulate family. An exciting new batch of features have come up that can accelerate course development speed and save much time. However, these are just a few features that Articulate has planned for Storyline 360 and Rise 360, so be on the lookout for more to come!
Are you still confused on how to choose the best tool for your eLearning course development? Check this eBook "How to Select the Right Rapid Authoring Tool" to get a comprehensive understanding of the features of rapid authoring tools.