5 Tips to Make Your Online Health and Safety Training Courses Interesting
This blog post shares some interesting tips to make your online health & safety training engaging.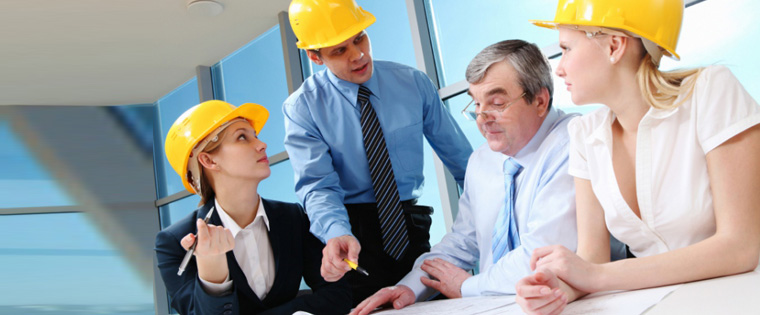 Health and safety training may not be directly related to the knowledge and skills required by your employees for their primary work or duties. However, this shouldn't lessen its importance as a learning topic. Companies that want to foster a responsible work environment and care for their employees, usually create a robust health and safety training program. No employee feels safe to work in an environment that is prone to mishaps. You might have covered every aspect of your training with a digital program, but if you leave safety training out, then you are far from delivering a comprehensive training program. A good health and safety program helps you establish your brand as a global market leader of the industry.
An online training approach works best for safety trainings as traditional classroom methods can prove to be too rigid for learners to take time out of their busy schedule to attend it. Even though you have the flexibility with online trainings, it is still not enough to engage learners in taking the health and safety training program. You need to design the course the right way to capture the attention of your learners and impart useful information that can ensure their wellbeing in the work environment. Let's look at some tips you can use to make online health and safety trainings interesting:
Use Videos
Videos are a boon to convey your health and safety training. If you use plain, text-heavy content or even static images in your e-learning program, chances are your learners will largely ignore it. The truth is that very few people like to learn through reading, let alone learn a tangential training subject like health and safety. With videos, you can use innovative animation concepts to breakdown your health and safety topics into fun-filled learning modules. You can also use live videos to demonstrate real-life ramifications in case of failure to comply with safety procedures.
Use Games
Game-based content is one of the most interactive methods you can use to convey your health and safety training. It essentially means embedding your health and safety content into a fully playable game. Learners just need to play such games in order to get well versed with your safety rules and regulations. While conventional trainings make your learners feel like mere spectators in the learning process, this method makes them part of the process. Since playing games is highly inviting due to its engagement factor, your employees will repeatedly access it and eventually become better stewards of safety.
Use Stories
One of the main reasons traditional health and safety training doesn't deliver results as expected is that it fails to show learners the bigger picture behind the various rules and regulations. E-learning courses help you achieve this connect through scenarios. This digital learning method constructs a story around the work life of your organization with relatable characters and situations. This way, learners get to know how treating factory waste, maintaining a machine, or using the proper safety gear is going to help ensure their wellbeing in the work environment.
Use Micro
No matter how good your e-learning course is, if your learners are not able to recollect the learning at the right time, then all your efforts are in vain. With microlearning, you can not only reinforce learning at regular intervals but also make learning more appealing through short bite-sized modules. Be it the precautions to operate a complicated machinery or the steps to be taken in case of a spillage of a toxic chemical, micro modules can aptly provide a just-in-time push that is required to help your employees.
Use Social Learning
Social learning is the most underrated digital training method. With social media plugins, you can make your health and safety related trainings more appealing for your young millennial learners. Such social learning add-ons increase learner interest in the topic, promoting topical discussions and chats. Be it online chat rooms, or discussion forums, social learning plugins have the potential to make your safety training a topic for water-cooler discussions. This makes such trainings a part of the learners' lives and boosts subject interest.
Want to make a difference in the lives of your employees as well as the environment they live in? Take help from an experienced e-learning vendor and create the right type of online health and safety training.