6 Key Benefits of eLearning for Employee Health and Safety Training
This blog explains the key benefits of eLearning for health and safety training in multinational organizations.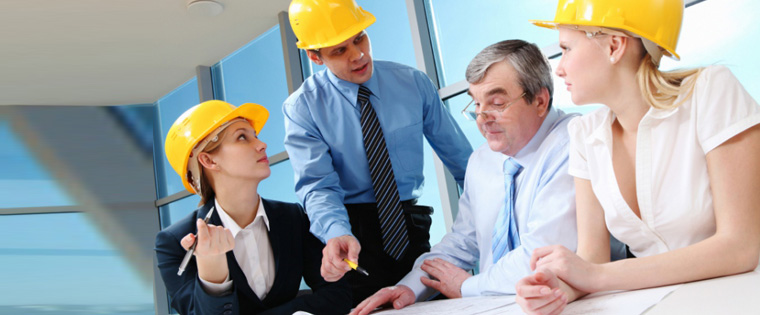 Though safety training is mandatory, companies give it the least priority compared to other training programs. A few organizations assume that since it's mandatory, employees will complete it and don't attempt to make the safety training engaging. This causes learner disengagement and the intended safety training won't be effective.
If employees don't turn up for the safety training due to their busy work schedule, take safety training to their workstations and keep it at their fingertips. Yes, you can do this with eLearning…! Let's see what you can do for workplace health and safety training with eLearning.
1. Training Meets Employees at their Convenience
Employees won't have the time to come to classrooms for safety training. They feel they know how to get themselves out of a building on fire or what to do when they hurt themselves at work; so they would want to use the time they have on other things.
E-learning doesn't constrain employees to sit in classrooms but gives them the flexibility to take the online safety training in their convenient time and at their own pace, from the device they prefer – from desktops to smartphones.
Safety training through eLearning can be accessed anytime; going further, you can take courses online and offline through mobile learning apps. Assessments also can be taken offline and when Internet connection is available, the saved test results will be synced with the learning management system.
2. Training is Made Engaging
You've got to emphasize the importance of safety training to employees. E-learning makes it easier with a short video of a real incident, or a message from an expert. Interactive media-rich online courses make your safety training more engaging.
Mobile-compatible safety courses extend 'need of the hour' performance support. Microlearning assessments and refresher courses on safety training lessen the cognitive load on your employees. This factor improves their eagerness to take safety training.
3. Course Development is Faster
Rapid authoring tools have made eLearning course development much easier and faster. Now, if you have the course storyboard ready, developing it into a fully functional eLearning courses is a matter of a few days. As part of online learning, one of our clients asked us to develop interactive safety and wellness videos for a workshop to explain the significance of safety at their workplace. We did it in 2 weeks, thanks to the latest authoring tools.
4. Uniformity and Wider Reach of Safety Training
Using eLearning brings uniformity to your safety training because the curriculum, strategy, and content will be the same for all employees, irrespective of their location. You won't get this uniformity in instructor-led training (ILT) as the delivery changes from one trainer to another.
Disseminating safety training through eLearning helps you reach a wider audience in one go compared to classroom training. Training employees spread across various locations and time zones would be more convenient with eLearning. You can further simplify safety training by translating online safety courses to the native languages of employees working in various continents.
5. Training Reinforcement is Easy
However effective your safety training may be, employees will forget it over a period of time as they get caught in their regular duties. Conducting refresher training sessions in classrooms turns out to be costly in terms of travel, stay, and conference venues. It's also a time-consuming exercise and takes away many business hours for training.
Frequent reinforcement of safety training at regular intervals without extra costs is possible through eLearning. These are also scheduled based on the necessity of employees. You can have microlearning modules as refresher courses.
6. Training can be Tracked
Safety training through eLearning is completely trackable in terms employees learning progress, issuance of certificates, and report generation. Trainers get email notifications whenever an employee completes the course. Automatic reminders can be sent to employees who've started but not finished, or when new courses are available. All this is possible with a Learning Management System (LMS).
Hope these benefits motivate you to take up eLearning for the health and safety training needs of your organization in the days to come…!