3 Successful ERP Training Best Practices You Can Depend On
A quick look at 3 training strategies that can increase the success rate of an ERP implementation.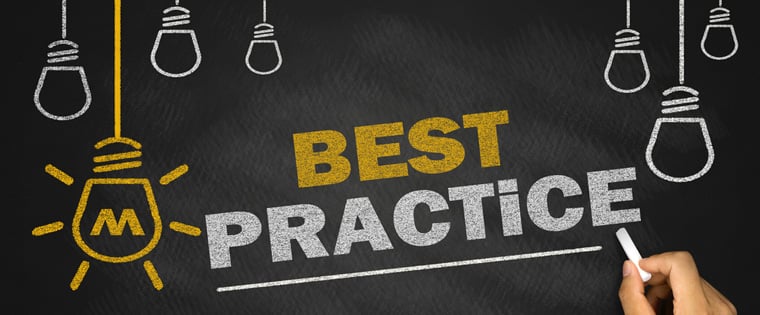 In my mind, I imagine Enterprise Resource Planning (ERP) software to be a technological marvel – a single, integrated, colossal giant, built on the latest technology and designed to streamline and command the workings of large industries and organizations. Get rid of the dramatics, and an ERP system is still a technological marvel used by large organizations to streamline their workflow and processes. For many of us, "technology" is what defines this system – so much so that when an ERP implementation fails, we blame technology and forget about the "human element and its shortcomings".
Recently, a Public Sector Data and Information Security survey revealed that more than 50% of data breaches caused in IT systems in the UK could be blamed on 'human error". Here's why I thought that that was worthy of mention: Both ERPs and IT systems are made up of high-end technology, make complex workings more simple, and are in the hands of very intelligent human beings – who make mistakes.
One such human error is the failure to carry out proper training – due to either negligence, or a lack of understanding of its importance.
Shared below are 3 best practices in ERP training that have been used by organizations to increase the success rate of an ERP software and acceptance rate of the new system.
1. Train the Trainer
It all begins with training the trainer. Why? Because training the trainer will keep your training costs down (vendors will conduct external training programs for your trainers, who will then carry out in-house training for your employees). From a trainer's point of view, this training will enable him to:
Accurately align training with the use of the software
Effectively communicate important aspects of the course to employees
Align training with the company's goals and objectives
Build his self-confidence
During training, trainers are trained on the:
Functions of the ERP system and its use
Best methods and practices to train end-users
When it comes to ERP-related training, not everybody can be a trainer; and the success of training (and end-user acceptance), will depend on how good and proficient your trainers are.
At least two people from each department (Finance, Sales, Accounting, Purchasing, HR, Production), and functional areas must attend the train-the-trainer program – the reasons:
Every department and function will have a trained trainer
With two or more trainers, there will be a better understanding on the subject
If a trainer leaves, there is always another trained trainer who can take over; so training will not get diluted with an inexperienced trainer taking over
While the train-the-trainer program is going on, the end-user training program must be documented. During this process, trainers can have their doubts addressed by the professionals.
2. End-user Training
End-user training involves training those employees who will need to use the system or will be affected by the system. Here are some end-user training best practices that help ERP systems take off.
The objectives of the course must be clearly defined.
End-user training usually begins a few weeks or alongside the system going live. A good practice however, is to begin training at least two months before the system goes live.
End-user training requires employees to take a one- or two-week, elaborate course just before the system goes live. Instead of going mad over training and forcing employees to dedicate a whole week or two to training, conduct short classes that last for a few hours a day; this is more effective than long training sessions.
When training is conducted several weeks before the system goes live, it is necessary to conduct refresher courses at regular intervals.
3. Online end-user training
While classroom training has the advantage of face-to-face training, online learning has some of its own advantages:
Online training is a great way to conduct refresher courses
Online courses are easy to update
Synchronous learning through webinars and chats enables trainers reach a geographically-dispersed workforce
A variety of formats can be used to reach a larger, more varied audience, with different learning styles
There is a proven increased rate of success, retention and acceptance of the system
Immediate assessments, evaluations and feedbacks are possible through eLearning
Evaluation
No training is complete without an evaluation – this is applicable to both the trainer's training as well as end-user training. Evaluations have a two-fold benefit:
Get an opinion on the course's efficacy: Learners provide first-hand information on what worked, what didn't work, and improvements that need to be made. Opinions can be collected through quizzes, surveys and polls.
Evaluate end-user knowledge and identify gaps in knowledge: Evaluation is conducted through tests and quizzes, and can be a mix of both practical (hands on) and theoretical assessments. The expectations of the assessment must be made clear to the learners.
ERP systems make use of technology; and it's this ERP software technology that will help organizations streamline their workflow and processes. But unless the system is supported by a full-fledged training and evaluation program, there will always be another reason to blame the technology behind the system.