A Case of Software Training in the Pharmaceutical Industry
Check out how CommLab India successfully completed a software training project for a fast growing pharmaceutical company.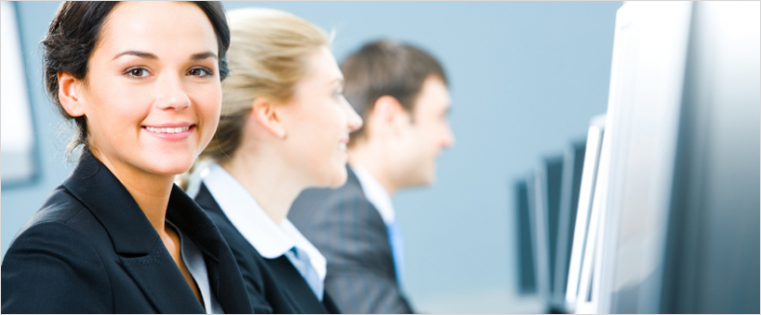 A fast growing pharmaceutical company with strong brand equity in multiple therapeutics recently implemented a new software application – a resource planning tool. They approached CommLab India, a global leader in crafting custom e-learning solutions, to develop end-user training on the software application. This post is an excerpt from the interview of an Instructional Designer (ID), who worked on the project. Let's get to know how the team completed the project successfully within a short time span.
Who were the end-users of the tool and what were the challenges they faced?
ID: This resource planning tool was to be used by every employee of the organization. The challenge was to train all employees located in different parts of the world. As classroom training was not feasible in this scenario, they considered e-learning and approached us to develop a curriculum of 50 e-learning modules, targeting employees at different levels. These modules were to run on both desktops and mobile devices. Another challenge was to deliver 50 e-learning modules within 3 weeks.
How were the inputs provided?
ID: The client wanted us to develop the curriculum based on the existing software manuals. We did not have access to the software. So, we asked the client to demonstrate how the software works, for every task and role, and recorded the screens.
What was the instructional design strategy you adopted for this project?
ID: We used bite-sized, simulation-based learning as the instructional strategy, and developed 50 bite-sized, simulation-based e-learning modules. Each module was not more than 2-3 minutes long and dealt with FAQs from end-users, such as:
How do I register?
How do I create a new password?
How do I login?
How do I retrieve my password?
How did the development team manage to successfully complete the project within the allotted time?
ID: In order to save time and speed up the process, we used the screen recording feature of the rapid authoring tool Articulate Storyline, to record the steps involved in executing each task. We developed the simulations in the same tool. These courses were published to Flash and HTML5 to ensure they would be compatible with both desktops and mobile devices.
This is how we could develop 50 bite-sized, simulation-based e-learning modules in just 3 weeks.
This is what the Instructional Designer had to say about her experience in working on software training project for the pharmaceutical industry.
While it is easy to think of such training methods, it's difficult to develop them. Here is a blog to overcome that challenge – 7 Easy Steps to Create Watch and Try Simulations in Articulate Storyline.