4 Popular Digital Learning Strategies for Product Training Success
Training managers and L&D professionals who are looking at popular digital learning strategies for product training can benefit from this blog.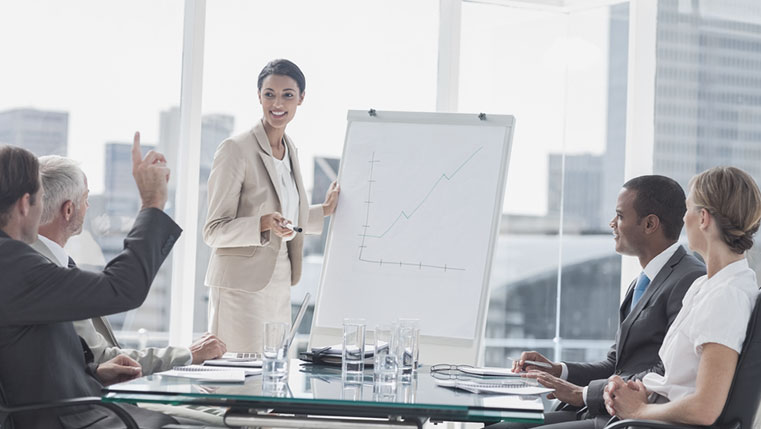 Can you recollect the time you spent on online research on the latest smartphones and their features, before zeroing in on your choice? You were armed with sufficient product knowledge to grill the salesperson on the features of the smartphone. And what if the salesperson had been unable to answer your questions satisfactorily? You probably may not have been convinced enough to buy that smartphone model. This was just a hypothetical scenario to explain how product training is important for sales teams to close a sale.
Most organizations understand the importance of product training and have training programs in place. But the question is, how effective are these training programs? There are 2 elements to consider in product training:
Product information for the sales team to sell better.
Product information for the end-user to use the product efficiently.
Since product training is closely linked to development and sales, addressing these 2 elements with effective digital learning strategies can give your organization's product training programs the best shot at success. Any learning that leverages technology to teach people in different locations or different time zones is called digital learning. Read on to know more about some of the effective digital learning strategies that can be used for product training success.
1. Try the "Less is More" Strategy
Going through thick paper bound manuals that contain reams of information on products is passé. It does not make sense to overwhelm learners with a lot of information as it doesn't help with learning retention anyway.
For successful product training, "less is more". And what better digital learning strategy than microlearning to achieve this. Microlearning can help deliver focused training to your sales teams as well as customers.
Microlearning modules are easily accessible on learners' mobile devices and can be used to deliver short bursts of product information, thereby boosting information retention. For example, a bite-sized video can demonstrate a product's features efficiently. Microlearning can also be used as an effective strategy for providing 'just-in-time' training and training reinforcement to sales personnel.
2. Go Blended
It may not be possible to cover every aspect of your product training through online training and that's when you have a choice to opt for blended learning. Go blended when you want to implement a digital learning strategy that helps you combine the best of face-to-face and online training programs for greater product training success.
Product sales training in the pharmaceutical industry is an example where there is a need for continual training as new products are introduced every other day. This is best handled through a combination of traditional as well as non-traditional training techniques.
Our client, a leading global healthcare and research organization primarily used classroom training programs to train their sales representatives on product knowledge. But this became an expensive affair as classroom training programs were held all-through the year. With effective online training programs, they were soon able to introduce blended learning as the primary training strategy. Complex subject matter was taught in classroom training programs while the remaining part of the training was delivered online.
Blended learning can also be used when you want your sales teams to get a hands-on experience using the product, and then follow up with online training programs to explain product features in detail.
3. Play a Game
The use of digital learning strategies is increasing in popularity in sales training and game-based learning has been among the top favorites.
Our client, a US-based furniture manufacturing company wanted to offer product training to its salesforce spread across 3 regions: America, Europe, and Asia-Pacific. The objective of the course was to help sales teams gain more information on the products that sell best in their region. Our solution was to use Storyline 2 to offer a game-based learning course where the learner starts with a certain sum of money in the bank. For every correct answer, the learner gains money and for every incorrect answer, he loses money. The use of scores and a timer helped motivate learners complete the training program.
Bayer Pharmaceuticals adopted a game-based digital learning strategy to train its sales teams on a product for multiple-sclerosis patients. This training program focused on selling and objection-handling scenarios, and provided realistic feedback to learners. After one year of its use, Bayer reported a 20% increase in the sales team's effectiveness.
4. Learn Virtually
Virtual Instructor-Led Training (VILT) combines the strength of classroom training with technology, to offer an effective digital learning strategy for product training. Participants have the ability to interact with and pose questions to the instructor via telephone, chat, videoconferencing, whiteboarding, etc. It is as effective as in-person training with the added advantage of breaking geographical barriers.
VILT is widely used in product training to explain the features, advantages, and competitive advantages of a product. You can train learners on what your products can offer customers in terms of benefits, outcomes, and value.
Effective product training is essential to enable sales and overcome common customer objections. Following an effective digital learning strategy can help your salesforce add the 'wow' factor and create customer delight. So, are you ready with the best digital learning strategies for product training yet?