Redesigning the New Hire Onboarding Template with Microlearning
This blog makes training managers aware of how they can leverage microlearning to design a new hire onboarding template.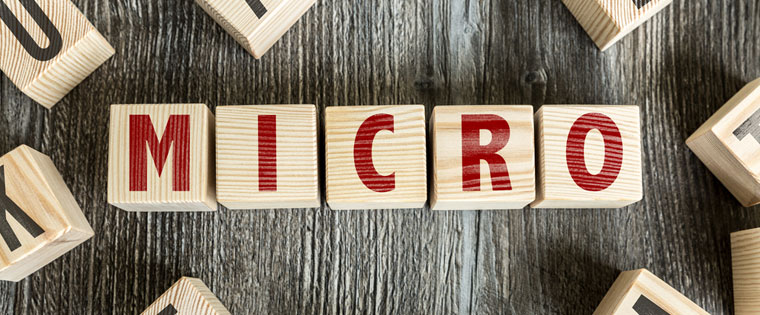 Employee onboarding happens frequently in all organizations, but is often not done well. Handing new employees a pile of forms and having a supervisor or HR professional walk them around the premises does not complete the onboarding process. This is not to say that paperwork is not important. It is, but if that's how you begin your new hire onboarding program, it may not create a good first impression. Training managers in today's corporate world need to focus on delivering a well-designed employee orientation program instead of sticking to a standard checklist.
Leverage technology to facilitate your new hire training program. Move beyond standard e-learning programs and consider designing a new hire onboarding template using microlearning. There are certain training topics such as complex skills that call for a full-length online training program. But you can put together an effective new hire onboarding template using microlearning. Read on to know the requisites of a new hire orientation program and how microlearning can be used to address each action plan in the template.
1. Welcome New Employees
Do you remember your first day at work? You would have been a bundle of nerves combined with a spark of enthusiasm, ready to prove your worth in a new team. It is normal for new employees to worry about how they will fit in with new team members. It is possible to wow your new employees even before they begin their first day at work.
Use microlearning to your advantage as it can be delivered on a range of mobile devices. A pre-boarding microlearning video that delivers a welcome message from different team members is a great way to make your new hires feel welcome. It also helps you fast track the new hire onboarding process.
For one of our clients, an electronics manufacturing company based in Switzerland, we developed a new hire training program that let new hires explore their new office virtually.
You could do the same in a microlearning module and let new employees explore their new office.
2. Give Employees an Overview of the Company
An overview of the company's history, its vision and values is part of any new hire orientation program. Every business has a story to tell and everyone loves a good story. Highlight the positive history of the company; use effective storytelling to link the past, present, and future plans of the company.
Storytelling is a time-tested strategy and what better way to implement it than through microlearning. Do not be under the false impression that micro lessons are small and not capable of making an impact. The best stories are short and memorable. Rollout a microlearning module that gives new hires an overview of the company as well as its vision and values.
3. Introduce the Leadership
A welcome message from the CEO followed by an introduction of each member of the leadership team on his/her role in the organization can create a good first impression. As brand advocates, the leadership team does have a role in employee engagement and retention. But the fact remains that in a global organization, it may not always be possible for new hires to meet up with the leadership team as soon as they are onboard.
A workaround is to introduce the leadership team through microlearning videos. You could have a picture gallery of members in the leadership team and have a video play when each picture is clicked. This is a good strategy to communicate the passion that is driving the organization.
4. Rethink Compliance
Employees not adhering to the compliance policy can pose a risk to the organization. So, a compliance training program becomes part of a new hire onboarding process. The compliance training program should cover information security practices, and health and safety procedures among other topics.
New hires generally do not look forward to compliance training programs as it is considered to be dull, drab, and boring. But you can transform your compliance training program into a fun learning experience with gamification. This is also an effective way of informing employees of the dos and don'ts followed by the organization.
5. Present Policies
Every company has policies in place and it is important to go through these policies during new hire orientation. Topics such as leave and travel policy, expense reporting and reimbursement, employee referral opportunities, rewards and recognitions need to be touched upon. But, you cannot expect new hires to remember all this information. Interactive PDFs, eBooks, and process maps delivered through microlearning are ideal, as new employees can refer policy information when they need access to it, later on.
A new hire orientation program is an organization's first chance to make a positive impression on its employees. You can bid goodbye to rigid new hire onboarding programs and take the microlearning route to design a new hire onboarding template that will get your new hires acclimatized much faster. Do use the Comments section to add to the microlearning ideas for the new hire onboarding template.