Guided Learning for Effective Sales Training
This blog explains the importance of guided learning in sales training. It also provides an insight of how to use this approach in sales training effectively.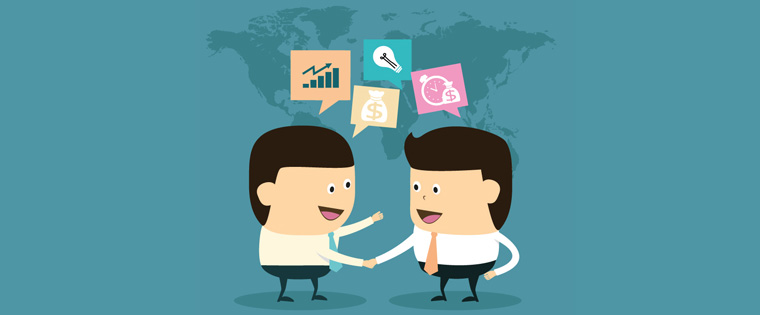 Sales personnel often have to sell several products. New or inexperienced sales representatives need continuous guidance from their superiors on how to deal with clients and sell their products. But, being tied up with busy schedules, sales representatives cannot take out much time for training given by their superiors. Thus, organizations opt for e-learning, where the sales reps can simply go through the courses whenever they have time.
Though e-learning is an effective way to train sales personnel, critics opine that the lack of an instructor might dilute the essence of the training. To overcome this challenge, we can use the guided learning approach. In guided learning, a character or avatar guides learners throughout the e-learning course. This approach helps us infuse the e-learning course with a human touch.
How to Implement Guided Learning in your Sales Training?
Guided learning does not just mean introducing an avatar and taking learners through the course. The avatar has a set of responsibilities to meet. It has to guide learners, provide a solution to their problems, and help them do their tasks properly. In this blog, I will discuss three ways for the effective use of guided learning in sales training.
1. Address a Problem:
To connect with the target audience (sales representatives), be specific and address a problem they might face at work. For instance, sales representatives usually sell different products and they might be confused which one to promote first. Pick up such a problem that is directly connected to their work. Have a look at the screenshot below taken from a sales training course. Here we have introduced the character of a junior sales representative who faces the above problem and finds it difficult to improve sales.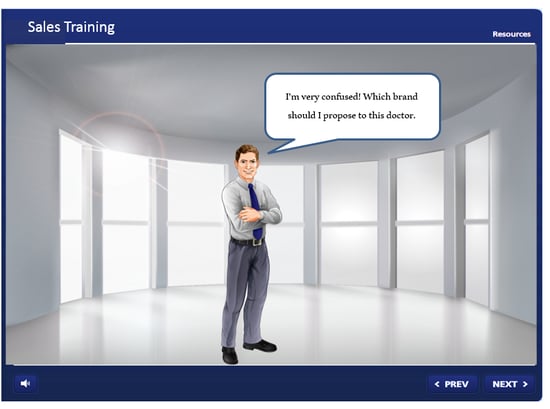 2. Provide a Solution:
After addressing a problem, it is now time to help them by providing an appropriate solution. For that, we have to introduce a guide who is an expert and can offer a solution. Continuing with the above example, to help the junior sales representative improve sales, we introduced the character of a manager who has been through the situation when he was a sales representative and now helps his junior overcome this problem.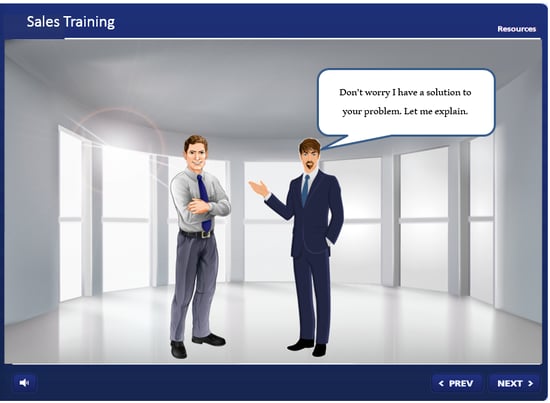 3. Tell How to Apply:
After providing the solution, guide the learner on how to apply it in their work. In the above example, after the manager explains the concepts, we set a challenge for the learner. The manager asks the junior sales representative to try the solution practically and check whether it works. For that we created a scenario where the sales rep has to meet a doctor who asks certain questions related to the product. Based on his understanding of the concepts, the learner has to select the correct answer; based on his choice, the learner will be given feedback on whether the product was sold or not.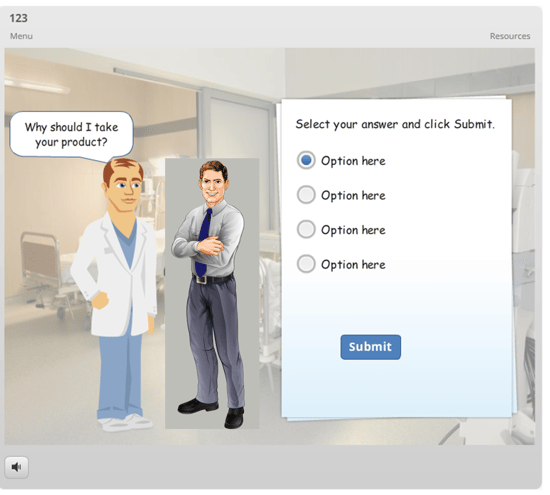 Guided learning is an effective way to make your courses learner-centric. Following the three ways mentioned in this post adds more value to the guided learning approach in a sales training course. What do you think? Do share your views on the blog.