Effectiveness of E-trainings for Compliance in the Pharma Industry
Training your pharma sales reps on compliance through E-training has pros that can't be ignored. Let's see what they are!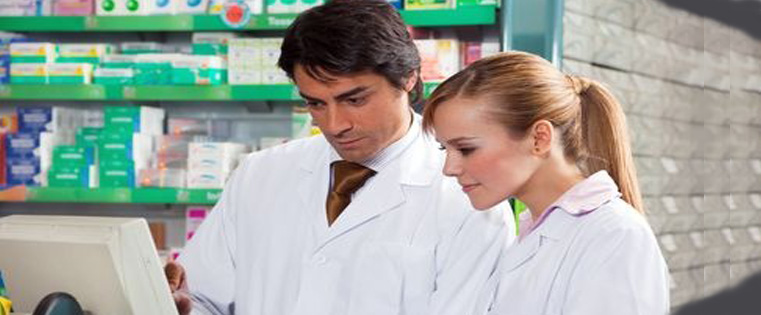 Mobile careers, vast product lines, infinite product launches, obtaining Health Care Practitioners' (HCPs) appointments, answering their queries, getting prospects – these are just a few job responsibilities of a pharma sales rep. On top of this, the liability to adhere to multiple regulations keeps them on their toes. So, how do you train them?
Training them on compliance in a traditional brick-and-mortar classroom is practically impossible. Hence, e-trainings with their ease of delivery according to sales reps' comfort and convenience make them a big hit with pharma sales reps. E-training is training imparted through electronic media. Training your pharma sales reps on compliance through e-training has pros that can't be ignored. Let's see what they are!
E-learning interactivities make compliance courses engaging
As known, compliance training programs are text-heavy and the already overburdened pharma reps find them overwhelming and feel disengaged. Traditional classroom training, though effective for other trainings, may not be the right option for compliance training. Since it needs to be taken by all the employees of an organization, compliance training when delivered through classroom training, fails to engage learners due to the lack of interactivity and monotony. But with the advent of e-trainings in the corporate training scenario a few years ago, reps can breathe a sigh of relief. It's because e-training courses accommodate a bunch of interactivities that allow reps to be active participants rather than passive recipients.
Interactivities engage by giving them an opportunity to interact with the course. It can be a click that takes them to a different slide or a thought-provoking situation that prompts them to reflect and react. It can also be a scenario that puts them through a thought process and enhances their decision-making skills. Based on your training needs, budget, nature of the content, and technological expertise, you can choose the level of interactivities you prefer to be incorporated in your e-learning course.
Videos and animations enhance reps' connectivity
Adding a pinch of workplace incidents to online compliance courses helps reps connect well and they get engaged since the courses promise solutions to compliance issues. Here, videos can help reps connect with their work issues. For example, in a video, you can show a rep meeting a HCP and trying to convince him to prescribe a drug;, the HCP isn't willing despite repeated proposals.
Hence, the rep tries to influence the HCP by offering him free airline tickets to a famous holiday location which the HCP accepts and prescribes the drug. . Later, the rep is shown facing the consequences of indulging in unethical practices. Merely sharing these experiences may not be a good option but when reps are taught the same using videos, they tend to retain it and learn not to engage in such malpractices. This approach enhances their learning experience as they tend to relate to such situations. Hence, videos and animations based on real life compliance issues can be incorporated in the online course to make learning relevant.
Content chunking defeats cognitive overload
Since compliance programs are full of legalese, e-learning courses can present them in a version that is better accepted by pharma sales reps. Content-chunking is a process that effectively weeds out unnecessary content from the compliance course by making it relevant and worthy of learners' time. Compliance is an ocean but content chunking takes a drop by drop approach so that learners get the essence of policies without losing the big picture.
For example, through content-chunking, you give the need-to-know content on screen and nice-to-know content through hyperlinks or PDFs that can be referred by your reps at their convenient time, thereby minimizing their cognitive overload.
Micro-modules serve focused learning
Another way of easing cognitive overload is delivering training through micro-modules that deal with individual regulations. As known, compliance is a broad topic that encompasses many policies. So, it can be broken into micro-modules. Every micro-module targets one or two learning objectives. Thus, every policy your reps need to know can be fit into a micro-module.
For instance, the Health Insurance Portability and AccountabilityAct (HIPAA) can be one; similarly, the Foreign Corrupt Practices Act (FCPA) can be covered under another. These individual modules on individual policies give your reps a better understanding of the policies without jarring them with loads of information at a go. Assume your rep needs information on the gifts and entertainment policy; he need not stumble through the entire Conflicts of Interest course. He can directly access the micro-module on that specific topic.
Since compliance is a heavy topic, your reps are left with cognitive overload which is a by-product of compliance training. But every problem has a solution, and compliance fatigue has a solution too. You can use interactivities, videos, and animations to spice up your online compliance courses. The fact that these online training courses can be accessed on your reps' mobile devices is the icing on the cake as it helps them be compliant without compromising on their valuable field time.