5 E-learning Solutions to Enhance Your Sales Training
Learn how customized e-learning solutions can benefit sales training, in this blog.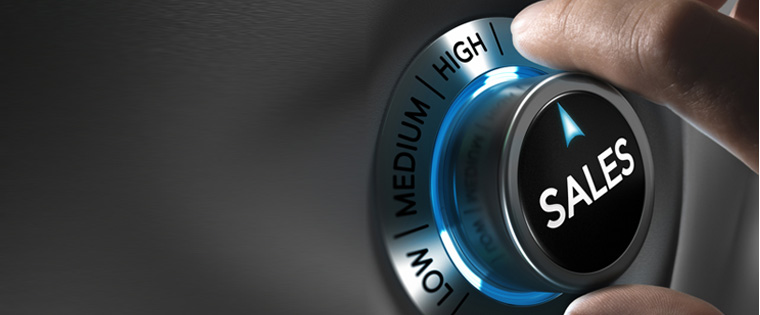 Training is a continuous process and nobody realizes this better than sales managers who need to constantly train their sales personnel on new products and improved sales techniques.
Sales managers are now realizing that conventional sales training such as classroom or instructor-led training is not bringing the expected results. Why is this happening? Sales personnel, like all other humans, tend to forget 90% of what they learn within the first week.
Also, consider the challenges sales reps have to contend with, they need to have:
In-depth knowledge of products
Knowledge of successful selling strategies
An understanding of customers' challenges
Awareness of the differentiators that set them apart from competitors
Knowledge of industry-specific requirements
In conventional training, all this knowledge is imparted during monthly or quarterly training sessions, which they are expected to remember. Sales training managers are looking for alternatives that can provide knowledge to sales personnel exactly when they need it and in short spurts, so that retention is better.
Sales personnel need up-to-date knowledge and that too on demand, and at critical times. This is where customized e-learning solutions can come to your rescue as they can meet your varied sales training requirements. Let's check 5 ways custom e-learning can support your sales training.
1. Microlearning
We know that microlearning delivers learning in small, bite-sized chunks. Microlearning modules can deliver up-to-date product knowledge because they are easy to develop and can be in sync with product launches.
Delivering learning in bite-sized modules:
Breaks training into manageable chunks
Allows training to be completed in disparate chunks of time
Provides training at the point of need, when and where reps need it, and on any device
Just in time learning is possible through short, targeted microlearning modules.
Know more about using microlearning to train your sales team by downloading our free e-book Microlearning – The Mega Advantage to Your On-the-Move Sales Team.
2. Gamification
The competitive elements of games that will become a part of your sales training when you gamify them will enhance your training. Game elements in the course will challenge learners and enhance learner engagement.
Gamification will encourage healthy competition between your sales personnel who are already in a race to reach higher targets. Encouraging competition in the training will increase motivation and engagement and bring better results.
3. Mobile Learning
Salespeople are always on the go, so they need access to training anywhere, anytime. Training delivered on mobile devices allows sales reps flexibility of access. The millennial generation of sales personnel is more comfortable accessing the Internet on its mobile devices. Product training delivered on mobile devices can help sales personnel stay up-to-date on changes made to products and new product launches, on the go. It will help them access training at their point of need.
4. Virtual Training
Virtual training helps geographically dispersed sales personnel interact and connect with each other. It also allows them to come together at the same time for training, virtually.
When a rep needs access to an expert and he is available only virtually, then a synchronous virtual training program can make the sales reps access the expert when he is available.
Sales reps learn from each others' experiences and successes, a synchronous virtual learning environment can help them share their challenges and success stories and increase their motivation.
5. Blended Learning
Sales training can be segregated into knowledge and skills. Knowledge is related to knowing about the product, market, industry, company background, competitors, and sales best practices whereas skills involve applying this knowledge in the real world.
Through blended learning, the knowledge aspects can be taught online while skills can be taught in the classroom. For example, when a new product is launched, the features and related information can be provided to the reps online, while the skills on how to plan and execute sales calls with target customers can be taught in a classroom session.
This is how blended learning can work for sales reps. Using blended learning offers the following advantages:
It reduces the time sales reps spend off the field, because a blended approach reduces the hours of classroom training.
Lengthy classroom training sessions can be shortened by adapting part of it for an online self-study course and limiting classroom training to practice and feedback.
Customized e-learning solutions thereby provide a variety of options to train your sales personnel. You can tailor your training by combining the best possible solutions, based on your reps' needs, to create an effective sales training program.