4 Ways to Create Microlearning for your Sales Training [Infographic]
Microlearning assets are a blessing in disguise for sales reps. The agility and flexibility offered by microlearning enables sales teams to enhance their performance at work. Read on to view a comprehensive infographic to understand the different types of microlearning assets can be developed for the benefit of training sales reps.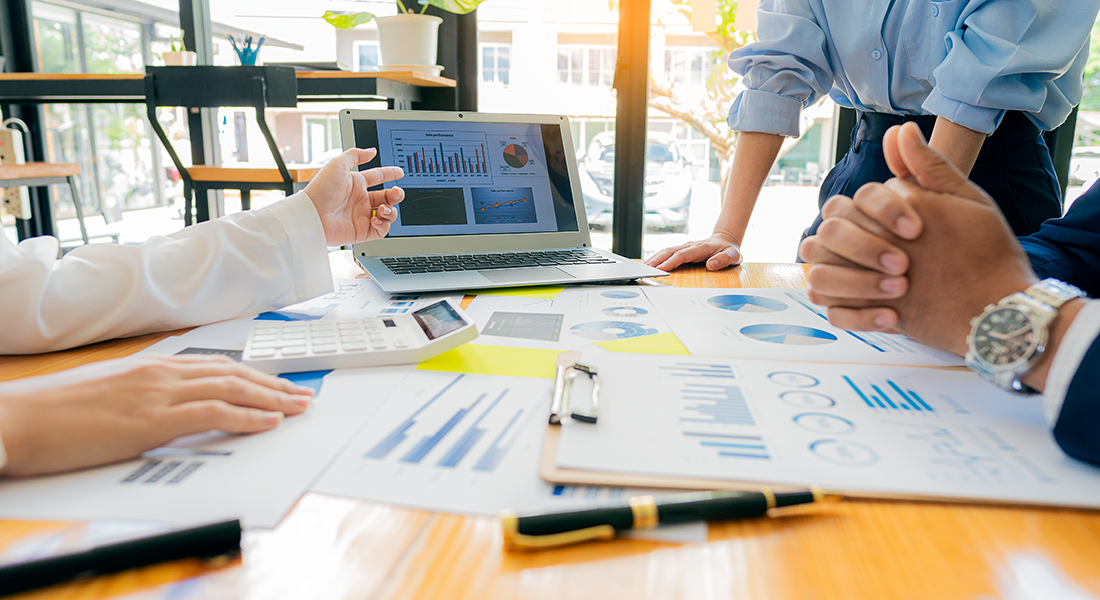 In today's era, the learners want online learning to be short and sweet! That's brings the questions, how can these characteristics be imitated in online training, especially for your sales representatives? The answer is simple – microlearning. Microlearning assets facilitate quick training and enhance knowledge recall.
Why is microlearning beneficial for Sales Teams?
As per popular research, employees prefer short bite-sized learning solutions the most. When it comes to sales team in general, the learning solution needs to be easily accessible, concise, and up to date. Sales representatives are always on the lookout for:
Information on-the-go that is accessible anytime, anywhere.
Knowledge that can be easily absorbed.
Learning that works on multiple devices and platforms.
Takeaways to reinforce knowledge quickly.
As sales teams leverage the most up-to-date information, rolling out updates and information becomes easy with microlearning assets. It is easy to update and repurpose microlearning assets with the click of a button.
The unique combination of highly engaging multimedia microlearning assets makes learning interactive and resourceful for sales reps. The mixed generation of workforce can learn efficiently irrespective of geographic restrictions.
Let's have a look at the infographic listed below to explore a few handy methods you can design microlearning formats that your sales representatives can utilize with ease.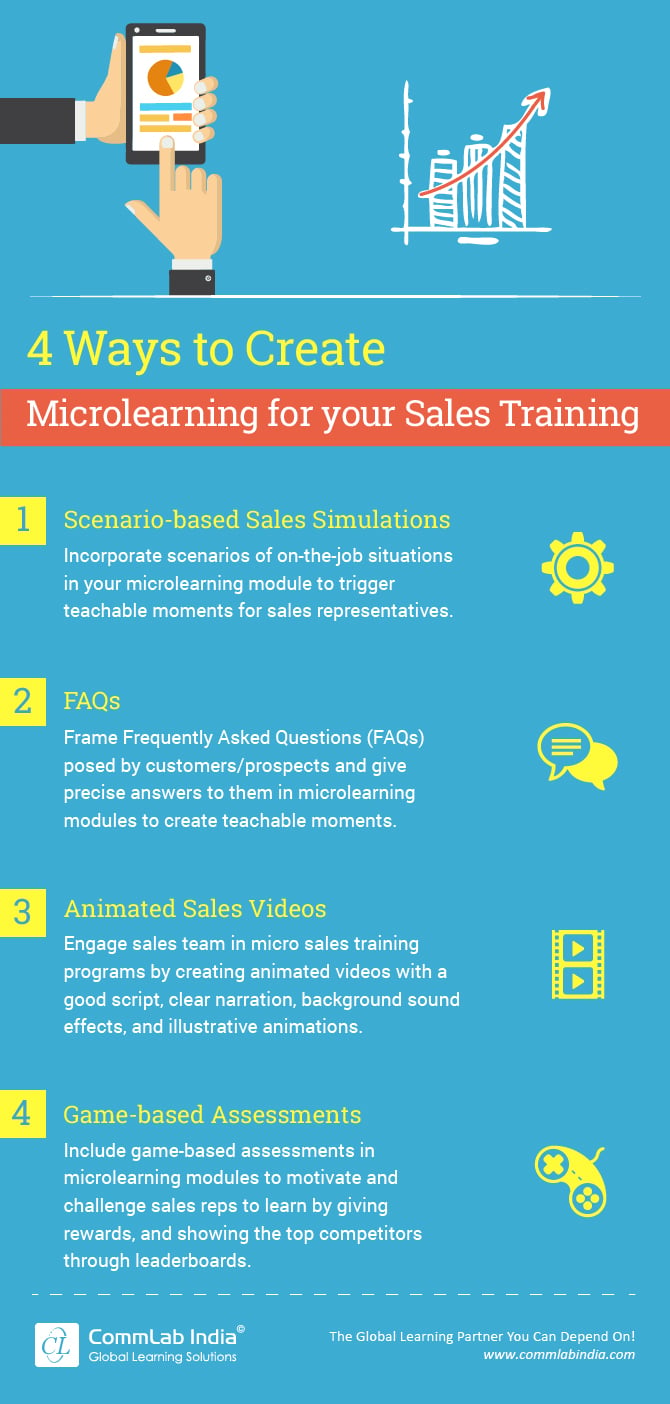 All in All
What makes microlearning super beneficial for sales training is that it targets a specific learning point at a time, which leads to long term retention. Sales training is critical training for organizations. That is why, the strong emphasis on effective sales training programs.
To understand the real impact of Microlearning for Sales Team, access your comprehensive eBook titled "Microlearning – The Mega Advantage to Your On-the-Move Sales Team". The eBook covers insights on Microlearning, Adoption of microlearning, customer success stories and much more!
Editor's note: This post was originally published in April 2017 and has been updated for comprehensiveness.