Set New Hires on the Right Path with Microlearning in Your Training Blend
Read this blog to know how microlearning can help in onboarding, as a part of your blended learning strategy.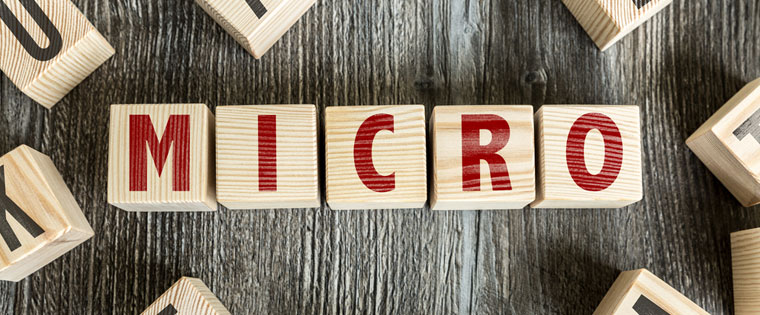 A bunch of new hires are joining your organization next week and they will be eager and ready to learn about the organization, their jobs roles and responsibilities and obviously the management would like to get them up to speed as soon as possible.
As a training manager, have you planned a week-long classroom session for onboarding? Do you think the bunch of new hires would go through the session without feeling bored and without losing interest? Put yourself in their shoes, would you sit through such a session? And think about the management, can the department heads take time off as per your schedule to train your new hires?
Expecting your new hires to sit through endless classroom sessions when they are raring to go with fresh ideas and have high energy and excitement about their jobs can be a damper on their enthusiasm. Instead, think of a training method that will teach them everything they need to know without quelling their high spirits. Think blended learning. This is a combination of e-learning programs – classroom training, online learning, coaching sessions and mentoring. The advantages of adopting this approach are:
Suits the adult tendency to learn in small chunks because it is a multi-faceted and a modulated learning approach
Learning can be planned at the time it needs to occur
Allows organizations to tailor a training program that addresses learner's availability and learning preferences
Makes learners feel that the training program is personalized to their needs
Likely to increase focus and engagement of trainees
Encourages team building, the learning often involves learning in a group, so the learning experience is more interactive, this urges the new hires to work together and know each other
More ways to deliver training also means better ways to measure learning effectiveness and training impact
Flexible nature allows you to adopt the training method according to your team and training needs
Why include microlearning in the blend?
Microlearning as a part of your blended learning strategy plays a crucial role in your onboarding process. Since it is based on the idea that people learn in small chunks, it prevents you from overloading your employees with information but rather structure it into smaller, manageable modules with each focusing on a specific task or process, which your new hires will find easy to absorb.
Most of new hire training involves heavy content such code of conduct training and other policies. This heavy content delivered in the classroom can be dull and boring, delivering the new hire training modules in small chunks as microlearning modules will help learners go through them independently without wasting precious classroom training hours.
Microlearning assets
Microlearning assets such as short videos can be used to introduce new hires to the campus or deliver a welcome message from the CEO.
Simulations can be used to help new hires get familiar with their job from everyday tasks to their work environment. Simulations provide an opportunity to explore their surroundings and try out new equipment and software. Making them as realistic as possible and including branching scenarios will let employees know what to expect. Simulations can focus on one specific task or topic.
Podcasts can be used to deliver information on company standards and protocols which are otherwise very boring when delivered in the classroom. Each podcast can cover a different topic from the history of the organization to its dress code. Employees can listen to these podcasts at their convenience. A podcast with a viewing guide will help them look for what they want.
Small online training tutorials can be provided as microlearning modules that will help new hires when they need help with performing a function related to their role. This can be delivered in the form of slide shows, virtual presentations or whiteboard animations. This need-to-know information will be easily accessible and help new hires at the point of need.
When training new hires on your organization's products, online training demos allow them to learn about the product in an easy and digestible format. They can explore one product before moving ahead or go back to learn about a product until they are familiar with it.
Microlearning should be an indispensable part of your blended learning strategy because it makes onboarding engaging and interesting. Microlearning nuggets can be used in combination with classroom training and e-learning courses to make the onboarding training engaging. This will create a positive first impression in your learners and make the learning process enjoyable. It will reduce your training time and help your new hires hit the ground running as soon as possible.