5 Sure-Fire Tips To Translate E-Learning Courses Effectively
Do you want to translate your e-learning courses for your global employees? Check out the five tips to translate e-learning courses effectively.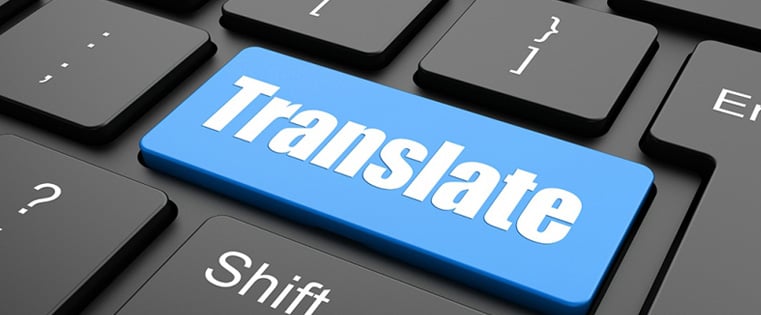 Multinational organizations operate from various corners of the world. Creating one course for your global audience will be of the least use unless all your employees are familiar and comfortable with English language. But unfortunately, that is hardly the case for hardly any multinational organization. So, translating your training material into the native languages of your learners would be a wise move as translated courses seem more authentic to the native learner.
When you consider translating your e-learning courses, you need to consider a few tips to ensure good quality translations. Here are 5 tips you need to keep in mind when you consider translating your e-learning courses.
Ensure translation-friendly content
When you start developing content for the e-learning course, you need to make sure it is translation-friendly. By this, I mean the content must be free of idioms, references, and symbols that are culture-specific. Visual content might be an efficient way to convey the message; but even while developing visual content, you need to avoid using culture-specific signs, gestures, and colors. Also, make sure that you do not have any kind of written content embedded inside the visual content as it takes unnecessary time and effort during translation.
Try to avoid using audio and video elements
The minimum audio and video elements you have in your online course, the more cost you save while translating the course. If you have audio and video elements in your online course, you will need to translate the content first, send for recording, and (if it is for a video) integrate the audio with the video. So too many audio and video elements increase the efforts while translating, and thereby the cost of translations. You can have interactive elements instead audio and video elements.
Use rapid authoring tools
Translation of e-learning courses was a tedious task before e-learning rapid authoring tools came into existence. But ever since they came into existence, translating e-learning courses has become easier. The once tedious task has now become just a matter of a few clicks. Tools such as Articulate Storyline, Adobe Captivate, and Lectora Inspire allow you to export the course content into a MS-Word XML document with just a click. These documents can be sent to the translator; and once translated, they can be imported into the course with yet another click.
Choose the languages carefully
Some languages have 2 variants; for example, the variants of Chinese are Simplified Chinese and Traditional Chinese. You must choose such languages carefully. Also, organizations must not get their online training translated into languages that are least popular and have only a few takers. You need to identify the languages into which your course content needs to be translated and into which is not required to reduce the cost of your e-learning translations. Mistakes in such a scenario can prove to be costly affair for translating e-learning courses.
Select the right e-learning translation vendor
When you are in search of a firm that can effectively translate your e-learning courses, you must see if it has the experience and expertise in translating online courses. Some firms may be very good at translating business documentation such as marketing material, but e-learning is different. The expertise and experience in dealing with e-learning courses is something that can have a serious impact on the quality of the translations of your online course. Therefore, you need to choose a vendor whose bread and butter is through e-learning translation; who fully understands your learning needs; who uses the services of native speakers.
Translating your training content into languages spoken by employees can impart better training, improving productivity. For good quality of translations for your e-learning courses, these are the 5 tips you need to keep in mind. Do you have any tips to share?