Take Your Training Global with Effective Translation and Localization
Discover the many translation and localization strategies that can help your e-learning course go truly global.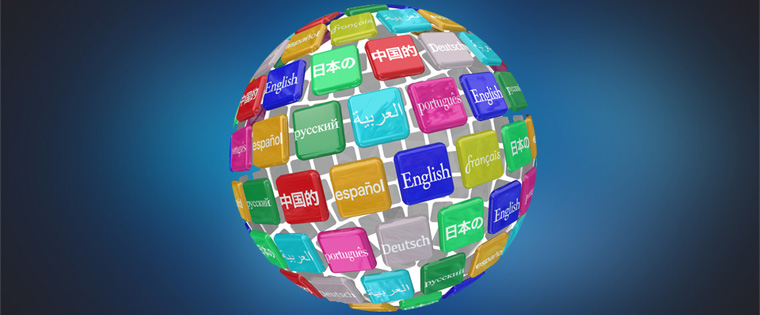 Technological advancements, improved mobility and a global financial system are some of the major factors that have contributed the creation of a 'borderless world'. Whenever an organization enters a different country, employees having a different culture and language becomes part of its workforce. To ensure continuous success in this new place, it is critical that the organizations communicate, manage, and assist in creating a viable work environment for its foreign workforce.
This means that you also need to provide your global employees with a uniform and relevant digital training program. This throws up a new set of challenges. For people belonging to different geographical locations, grasping a common training in the English language simply doesn't work out. People belonging to different cultures have different mindsets and way of thinking, hence a course designed for the English-speaking world won't sit well with them. That's why you should translate and localize your e-learning courses according to the target country. While translation entails to changing the language of the course, with localization, you can tweak many minute course elements as per your need. Let's study some of the leading translation and localization strategies that help your training program go global:
Translation Strategies
Instructional Strategies
After translating your courses to the target language, you must ensure that information must be presented in an orderly manner and the end meaning of the course shouldn't change. Instructions that help the learner proceed with, and complete the course, should be clear cut and unambiguous. The layouts of the course should also be fine-tuned based on the country for e.g. western cultures prefer a more open and intuitive structure and course design, whereas, the Middle East and Southeast Asia region prefer a rigid, orderly, and structured design.
Content Strategies
While developing the original course, always keep in mind to use international English. Keep the original course neutral and avoid any idiomatic expressions, colloquialisms, and country-specific references. This way your content won't change drastically when translated. You should even take care with using humor in your courses, as it is very culture-centric.
Visual Strategies
Whenever using images in your original course, make sure that you don't embed any text on them. This makes the translation process very easy as you can reuse the same image any number of times. As far as possible, use neutral images, which don't include any religious or cultural symbols as they may be perceived differently by people sitting in a faraway continent.
Localization Strategies
Cultural Nuances
Just changing the course language is not enough to ensure engagement from your learners. You should ideally include local cultural elements that capture the attention of your foreign learners. Be it colors, gestures, symbols, local signs etc., everything can be incorporated to localize your e-learning course and deliver a better knowledge transfer.
Add Local Flavors
While the original content must be neutral, when you localize your course you should always add locale flavors and some cultural specific items that appeal to the mindset of the foreign employees. Be it local names, iconic place names, local customs, food items etc., all these can be used to give your e-learning course a unique feel to the target audience. Such subtleties must be incorporated to add relevance, interest, and increase engagement. For e.g. while creating learning scenarios, use names of local establishments, include local food items, and so on.
Multimedia Appropriation
All the multimedia used in your course must be culturally appropriate and acceptable to the target audience. Change any image that you find inappropriate, for voiceovers use the proper accents, for videos make sure that it doesn't show anything insensitive. Even infographics need to be fine-tuned according to the country. Design them in such a way that while localizing it takes minimum effort for you.
In a global landscape, creating a course in a single language is just not enough. If you are conducting businesses worldwide, then make sure that your digital learning program is also created without any boundaries. But translation and localization of course can prove to be a tedious task as it takes effort and time to understand the cultures of multiple audiences. That's why hire a leading e-learning vendor to make the process of going global effortless.