Classroom Training VS. Online Training [Infographic]
The traditional form of training is Instructor-Led Training (ILT). It allows learners to interact with an instructor and with other learners, to ask questions, get instant feedback, and to get enough practice under the expert guidance of an instructor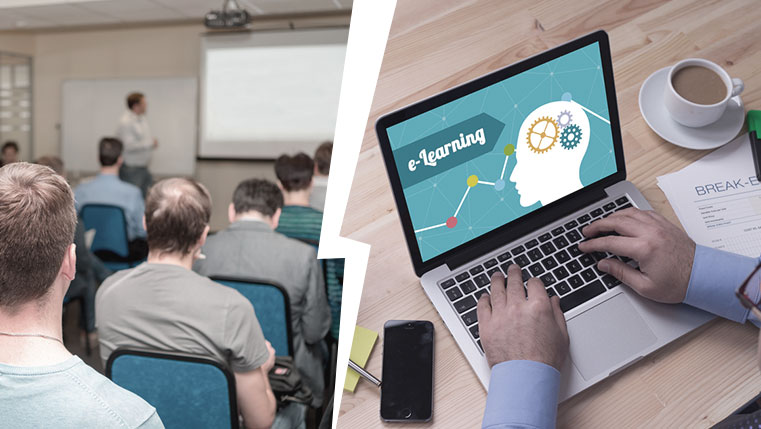 The traditional form of training is Instructor-Led Training (ILT). It allows learners to interact with an instructor and with other learners, to ask questions, get instant feedback, and to get enough practice under the expert guidance of an instructor. The main advantages of eLearning are that it is self-paced and offers simultaneous reach to all learners. This is especially helpful in the global context with employees dispersed all over. It also helps meet the needs of diverse learners by making a variety of instructional activities available.
In this infographic, let's look at a few unique features of classroom training and eLearning: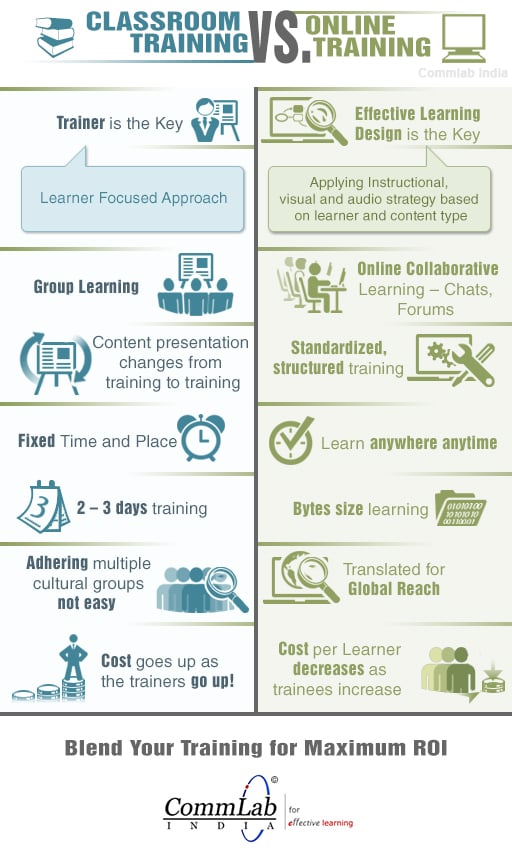 Both ILTs and eLearning have their own unique powerful advantages and limitations. The ideal training solution should have the right mix of both kinds of learning.