Why Lectora Inspire is Still Relevant in Today's E-learning Scenario
This blog explores what makes Lectora Inspire a top choice for organizations and e-learning designers to realize various kinds of e-learning development challenges.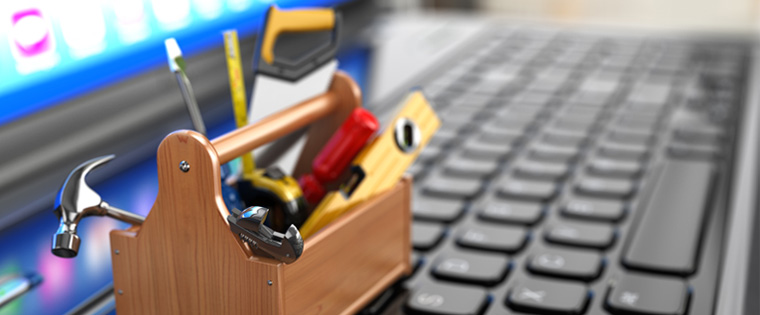 Lectora Inspire has been around for a while but with a changing learning landscape – modern learning needs, challenge to keep learners hooked to the learning content – certain sections of the corporate world have begun to question its place among major rapid authoring tools.
Is Lectora Inspire still relevant? Does it have any features up its sleeve that prove its status among the best rapid authoring tools? In this blog, let's explore what makes Lectora Inspire a top choice for organizations and e-learning designers, to realize various kinds of e-learning development challenges.
1. Create mobile-friendly courses for millennial learners
Traditional courseware development involved creating courses with static pages, which means the course layout had a fixed design. This made viewing courses on devices other than desktop a pain for learners. However, Lectora Inspire's Responsive Course Design (RCD) is a game-changer for many reasons.
First, it allows e-learning designers to take these desktop-sized course layouts and adapt them to various device types. This means learners can access the course content on whatever device they like – smartphone, tablet, laptop, or desktop. Second, multi-device courses are hugely beneficial to the organization as the development time is cut by more than half, saving both valuable time and money.
2. Seamless Play for improved performance behind the scenes
It is conventional knowledge that the more complex a course is – filled with animations, interactivities, text, and graphics – the more strain the device must undergo to render the course seamlessly. This is a major cause for concern when developing e-learning for trainings such as product training and safety training (because they involve the use of audio and graphics throughout the course), and course pages usually load with a screen wipe out effect while jumping from page to page. This issue contributed to an annoying learning experience.
With Lectora Inspire, e-learning courses that are heavy with animations or any other interactivity, enjoy a seamless play, which translates to improved performance, no matter which device it is being viewed on.
3. Make gorgeous scenario-based courses using BranchTrack
Everybody knows the importance of using scenarios and the benefits they bring to the learner in an e-learning course. Scenarios put learning into context. They mirror real-world situations and allow the learner to consider the consequences before making decisions, making learning both realistic and interactive.
With Lectora Inspire 17, designers automatically have access to BranchTrack. BranchTrack is a third-party application integrated within Lectora Inspire that allows you to import scenarios created in BranchTrack to your e-learning course (and even edit them easily). With a couple of clicks, you can even create a new scenario from the library of characters and backgrounds. You can select specifically how the character is feeling, what it wants to say, and so much more.
4. Build truly interactive assessments with plenty of quiz templates

There is no learning without assessments. Assessments are integral to an e-learning course as they strengthen the learning and evaluate learners' comprehension of the course. One can easily create assessments using Lectora. The tool has nine gradable question types such as True/False, Multiple Choice, Multiple Response, and Matching among others, and three non-gradable (unscored) question types.
It also offers options on how to offer feedback to these assessment templates. You can choose to show/offer feedback after each question or entirely disable it. Additionally, different points can be assigned to each question in the assessment, and randomized questions can be dispalyed.

5. Most preferred tool for Flash-to-HTML5 conversion

Among courseware designers, Lectora Inspire has an important role in being one of the best conversion tools in the market. Converting Flash to HTML5 is the single-most reason most organizations use Lectora Inspire. It publishes courses to HTML5 output which means that it can work on diverse platforms and even on the smallest of hand-held devices. The tool lets courseware designers preview course layouts on multiple device sizes and make necessary adjustments to the content, to ensure an optimum learning experience.
Stating Lectora Inspire is still relevant is a massive understatement. It was the first rapid authoring tool that supported HTML5 and delivered HTML5 output for mobile devices. Its support for Responsive Course Design adds to the list of other major rapid authoring tools who have taken a big leap in accommodating and realizing the modern learner's learning needs, all while letting organizations save their buck and valuable time. However, these are not the only features that make Lectora a worthy authoring tool. As we have seen, other nifty additions such as Seamless Play and BranchTrack make it a rapid authoring tool worth trying.