Check Out The Top 10 eLearning Authoring Tools in 2023
Let's dive in and discover the top 10 eLearning authoring tools that are shaping the future of learning in 2023.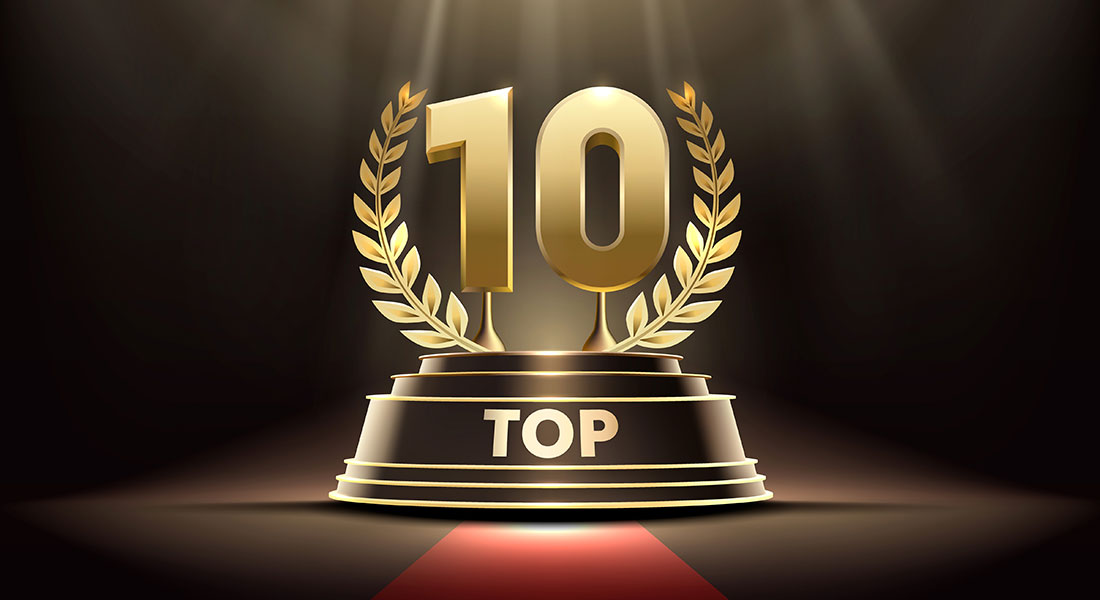 In 2023, eLearning has firmly established itself as a powerful training paradigm, and its evolution continues at a rapid pace. As L&D pros, trainers, and instructional designers strive to create engaging and effective online courses, the demand for cutting-edge eLearning authoring tools has never been greater. In this blog, we embark on a journey through the dynamic landscape of eLearning authoring tools, unveiling the 10 popular ones that are poised to make a significant impact in 2023. This list will provide you with invaluable insights into the tools that can help you achieve your eLearning goals.
Trying to Find the Best eLearning Authoring Tool?
Here are 5 popular ones -
Articulate Storyline 360
Adobe Captivate
Lectora Inspire
iSpring Suite
Elucidat
Read on to explore the rest of them.
Top 10 eLearning Authoring Tools in 2023
1. Articulate Storyline 360
Articulate Storyline 360 is more than just an eLearning authoring tool; it's your key to crafting immersive, interactive, and engaging learning experiences. If you're an instructor, corporate trainer, or instructional designer looking to captivate your audience and deliver knowledge effectively, Articulate Storyline is a game-changer in 2023. With Storyline, you can create scenarios, simulations, and branching scenarios that put your learners in the driver's seat. Make them active participants in the learning journey, not passive observers.
Storyline's intuitive interface ensures that you spend less time grappling with the tool and more time focusing on your content. Its drag-and-drop functionality and familiar PowerPoint-like environment make it accessible for both beginners and experienced eLearning creators.
2. Adobe Captivate
Adobe Captivate stands tall as a multimedia powerhouse that breathes life into your content. If you're a creative soul eager to deliver visually stunning and interactive eLearning experiences, Captivate is your canvas in 2023. Captivate's unique fluid box design ensures that your content automatically adapts to various screen sizes and orientations. No more worrying about how your course will look on different devices – Captivate takes care of it for you.
Video-based learning is on the rise, and Captivate enables you to create immersive video experiences. Overlay questions, add clickable hotspots, and let learners explore the content actively. Captivate goes beyond flat eLearning. Dive into the world of 360° learning experiences, allowing learners to explore environments from all angles. This is perfect for training that involves physical spaces or immersive simulations.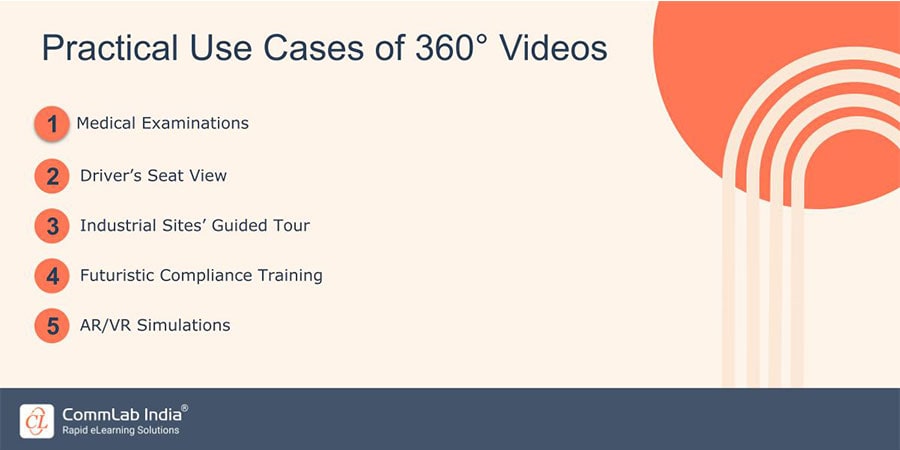 3. Camtasia
Camtasia reigns supreme in 2023 as the go-to tool for instructors, trainers, and content creators who want to harness the power of video-based learning. If you aim to transform complex concepts into easily digestible visual content, Camtasia is your trusted companion. It simplifies the creation of engaging video tutorials, presentations, and demonstrations, ensuring that your audience not only learns but truly comprehends the material. Camtasia's user-friendly interface allows you to edit videos with ease, adding interactivity, quizzes, and callouts to enhance learning outcomes. In an era where video is king, Camtasia ensures your eLearning content stands out.
4. iSpring Suite
iSpring Suite is an eLearning authoring tool that seamlessly integrates with Microsoft PowerPoint, making it an attractive option for those already comfortable with the Office suite. If you're a content creator seeking to leverage your PowerPoint skills to craft impactful eLearning content, iSpring Suite offers the perfect synergy. It enables you to transform static presentations into dynamic eLearning courses with interactive quizzes, assessments, and rich media elements. iSpring's responsive design ensures compatibility across devices, making it accessible to learners on the go. With iSpring Suite, you can efficiently harness your existing skills to create engaging eLearning content.
5. Lectora Inspire
Lectora Inspire is an eLearning authoring tool that empowers creators to break free from conventional templates and design boundaries. If you're an instructional designer seeking to infuse innovation and flexibility into your eLearning content, Lectora Inspire is your best option. It allows you to craft personalized, interactive courses that engage learners on a deeper level. With its responsive design capabilities, you can ensure that your content shines across various devices. Lectora's extensive library of resources and integration options further enhances its utility, making it an ideal choice for those looking to create unique and impactful eLearning experiences.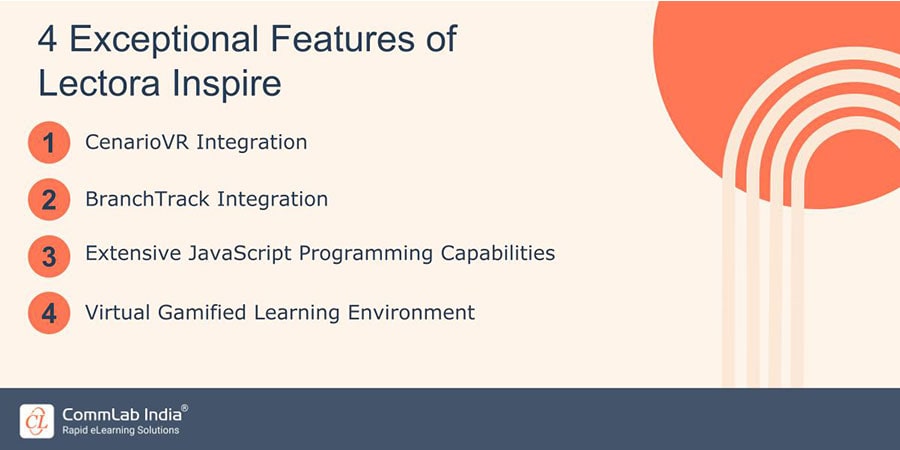 6. Elucidat
Elucidat is a cloud-based eLearning authoring tool that prioritizes collaboration and scalability. If you're part of a team of instructional designers or content creators aiming to streamline your eLearning development process, Elucidat is your answer. It fosters collaborative course creation, allowing team members to work together seamlessly. Real-time analytics provide insights into learner progress, enabling continuous improvement. Elucidat's cloud-based nature ensures that your content is always up-to-date and accessible to learners worldwide. For organizations with an emphasis on large-scale, collaborative eLearning projects, Elucidat revolutionizes how courses are created and maintained.
7. Adapt
Adapt is a notable open-source eLearning authoring tool that excels in responsive design, ensuring your content adapts effortlessly to a wide array of devices. If you're determined to deliver a consistent and accessible learning experience regardless of the learner's device, Adapt is your ultimate ally. It simplifies the process of developing content that looks and functions seamlessly on smartphones, tablets, and desktops. With a focus on customization and adaptability, you can fine-tune your courses to meet the unique needs of your learners. Adapt empowers you to create a learning journey that's tailored to every device, making it an indispensable tool in the mobile-driven era of eLearning.
8. Easygenerator
Easygenerator is designed with simplicity and user-friendliness in mind, making it an ideal choice for organizations seeking to empower subject matter experts (SMEs) to create eLearning content. If you're an SME or an instructional designer looking for a tool that bridges the gap between expertise and eLearning development, Easygenerator is your solution. It offers an intuitive interface that doesn't require advanced technical skills, allowing SMEs to share their knowledge effectively. With Easygenerator, you can efficiently create and update eLearning courses, ensuring your content remains current and relevant.
9. dominKnow | ONE
dominKnow | ONE, a cloud-based eLearning authoring platform, is redefining collaboration and versatility for eLearning in 2023. If you're part of a dynamic team of instructional designers or content creators aiming to streamline your eLearning development, dominKnow | ONE is your tool of choice. It fosters collaboration through shared content and templates, enabling team members to work together seamlessly, regardless of their location.
This platform's versatility extends to its responsive design and robust assessment capabilities, ensuring that your courses are engaging and effective. dominKnow | ONE's cloud-based nature guarantees that your content is always accessible and up-to-date, making it an essential tool for eLearning teams striving for excellence.
10. Gomo
If you're determined to push the boundaries of interactivity and engagement, gomo is your creative playground. It offers a wide range of interactive elements, including branching scenarios, gamification, and mobile app creation, allowing you to craft immersive and memorable learning experiences. Gomo's emphasis on mobile-first design ensures that your content is optimized for smartphones, catering to the preferences of today's learners. With gomo, you have the power to transform traditional eLearning into captivating, interactive adventures that resonate with your audience and drive learning outcomes.
Wrapping Up!
These 10 eLearning authoring tools represent a diverse range of options, catering to the unique needs and preferences of educators, trainers, and instructional designers in 2023. Depending on your specific requirements and skillset, you can explore these tools to unlock the full potential of eLearning in your domain. If you are still confused, you can try our free eLearning authoring tool finder tool and make things easier for you.