5 Focused Tips for Mobile Learning Success
Use these tips to make your mobile learning successful.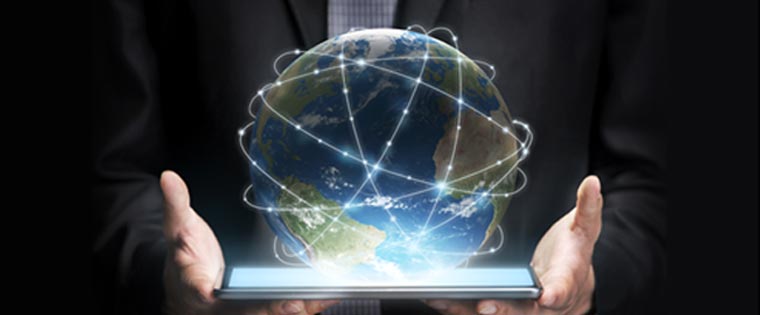 What would you do without your mobile phone? Look at the facts; apart from the primary purpose of communication, we use our mobile devices for reading, managing our schedules, entertainment, and online socializing. Can mobile learning be far behind?
Learning through mobile devices meets the demands of an increasingly global, mobile, and tech-savvy workforce. Mobile learning is well on the way to becoming the future of workplace learning.
Are you geared up to take advantage of the trend and technology to deliver training through mobile learning to your employees? If yes, read further for tips on devising a successful mobile learning strategy.
Tip#1. Know how mobile learning will fit into your overall training strategy
Consider if the mobile learning initiative is going to replace your existing live or computer-based training or if it is going to complement it. Ideally, mobile learning should be used as an informal job-aid or study tool that will enhance what is taught in a formal curriculum.
Sometimes mobile learning may not suit your requirements. A course with complicated interactivities will be difficult to deliver on a mobile. Courses on soft skills are better suited for desktop computers. Training that has a lot of videos may not suit mobile devices, the heavy download size or a strong network connectivity may be the limiting factors.
So you need to know how far mobile learning is feasible for your overall training strategy to implement it.
Tip#2. Learn about your learners
Before designing any learning content, the first question to ask is, 'Who is your audience?' For mobile learning, another significant question would be 'Where is your audience?' Since there is no control on where exactly your learners will be accessing the course, you need to know this.
They might be accessing the course on the bus, at the railway station, the doctor's clinic, or even at their homes. In some of these places, audio cannot be played and in some places they won't hear the audio, unless they use earphones.
Ideally, mobile learning should be designed taking the most likely learning environment into account. The other questions you need to find answers to know your audience include:
Do your learners use mobile phones on a regular basis?
What do they already know and what information will they gain through mobile learning?
Are they willing to access mobile devices for learning?
What are their expectations from the mobile learning course?
How much time are they willing to devote to it?
It is important to get the answers to these questions, because not all learners will be willing to try the mobile learning experience. Some may prefer traditional e-learning. In such cases, do not force mobile learning upon them, instead focus on how you can convince them to adopt mobile learning.
You can do this by introducing supplementary mobile learning courses which will help them realize how mobile learning will benefit them. If you still face resistance from your employees, it is time for additional research about your learners and collecting feedback from them.
Tip#3. Repurpose your content to make it mobile-friendly
If you think mobile learning is about delivering e-learning content on mobile phones, you are mistaken. No one will have the time or patience to go through a normal e-learning course on a mobile device.
Mobile learning is for learning on the go, learners will access the lessons during their commute, between meetings, or during lunch; they will only have a short period of time to browse through the content. So the content has to be concise and to the point.
Transferring the content of your online course to mobile devices will not work. The content has to be repurposed so that learners can access it seamlessly on mobiles.
For mobile learning:
Convert blocks of text to bullet points
Highlight key ideas in bold or colored fonts
Include what is absolutely necessary
Content must be compact, modular, and add value
Use simple, straightforward interactivities
Divide content into short, bite-sized chunks
Tip #4. Include engaging, power-packed content
Mobile learning will essentially be accessed by people on the go; these learners are likely to be easily distracted because they are accessing the course whenever and wherever needed. In order to grab their attention and retain it, content has to be information-packed.
The modules should contain the key information learners need. The content should be short chunks of information or micro lessons that can be completed in short periods of time. Focus on covering one or two learning objectives in each module and highlight key takeaways. Avoid teaching something new as learners are unlikely to process new information through mobile learning.
Tip#5. Create a mobile-optimized user experience
For mobile learning, you need to create content that is suitable for the medium. It needs to be short and engaging. The content has to be optimized, taking into account differing screen sizes. Since the content will be accessed on small screens, the choice of fonts, colors, line spacing, and layouts must be suitable. Use HTML5 content with responsive abilities and clear typography.
The navigation should be simple. Avoid interactivities which can lead to problems fitting the control features or dropdown menus on a small screen. Use common gestures such as pinch or zoom viewers are familiar with, to display content.
Providing a user-friendly experience will help learners access mobile learning and take advantage of it.
When opting for mobile learning to train your workforce, decide how it will fit into your overall training strategy, remember to know your learners, modify the content to engage the learner, and create a user-friendly experience so that your employees will benefit from it.