6 Reasons to Use Lectora Inspire for Mobile Learning
This blog sheds light on the reasons to use Lectora for mobile learning.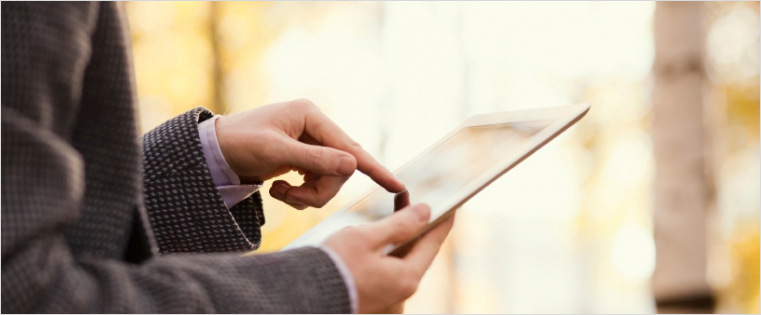 Learning needs at the workplace are constantly evolving and employees are expected to keep pace with that change. This means that learning can no longer remain restricted to desktops. So, it's only appropriate that organizations switch to mobile learning as part of their training strategy. There are a variety of authoring tools that are used to design mLearning courses, and Lectora is one among the hot favorites. Read on to know the top reasons to use Lectora for designing mobile learning courses.
1. HTML5 Support
Lectora Inspire was the first eLearning authoring tool to support HTML5 output and deliver courses that run on multiple devices. By developing mLearning courses in HTML5, you can view the course across devices, and across different operating systems and browsers.
Even when a course is required to be translated into multiple languages, a course designed in HTML5 is much easier to extract content from.
According to Stat Counter, more than 52% of web content is accessed via mobile phones in 2017. Five years ago, this statistic was just 10%. This means that an increasing number of learners are viewing online courses on the mobile. HTML5 works on all mobile operating systems, and by offering an m-learning course in HTML5, learners can access the course from any mobile device of their choice.
Another benefit of HTML5 is that it offers offline caching that lets learners download content for offline reading. We leveraged this feature of Lectora to develop a mLearning course on workplace safety for one of our clients. A lot of information was packed in this 5-minute course that used informative line drawings.
2. Mobile Learning Templates
Whether you are designing for a notebook, an iPad, or a smartphone, Lectora has pre-installed templates for mobile devices. This can save a lot of time when you want to create multiple courses with a similar look. All these templates come with an interesting feature; responsive design. Imagine if you had to keep scrolling on your mobile device to view the course, or the images and buttons are too small in size. This will not provide a great learning experience. Responsive design ensures that your m-learning course is optimized for viewing on devices with various screen sizes and resolutions.
Using mobile learning templates cuts down on development time, and saves on course development costs. These templates can be customized according to the learning content and requirements. You can add a new logo, change background color, and add text, video, and images.
3. Scalable Vector Graphics Rendering
Lectora renders shapes and buttons to scalable vector graphics (SVG). Wondering what difference this makes? Try to recollect instances when images on the mobile lose their sharpness and appear with fuzzy edges. The same image appears fine when viewed on a desktop. The SVG technology supported by Lectora ensures that shapes and buttons appear clear and crisp, even on devices with a higher screen resolution. SVG can reduce file size and this ensures that m-learning courses are quickly loaded in the browser.
4. Seamless Integration
Lectora can be used to add a variety of interactivities in your m-learning course. With one click, you can embed pictures, video, and audio. The auto-play feature lets media play automatically when a page is opened. This simplifies delivery of audio and video content. Camtasia, part of the Lectora Inspire Suite lets you create professional, eye-catching videos.
The anchor position property of an object can be used to lock the position of an object. For example, you would want the navigation controls and header/footer sections of an m-learning course to be visible even when you scroll the screen.
The screen wipe commonly associated with HTML pages is taken care of by the seamless play publish option.
5. SCORM-Compliant Output
It is not enough to just develop m-learning courses using Lectora. You also need to be able to track learner progress. This information can be tracked by an LMS using SCORM (Sharable Content Object Reference Model). Courses developed using Lectora can be integrated easily with SCORM-compliant LMSs.
6. Mobile Apps
Mobile apps offer the flexibility of viewing m-learning courses offline. They are ideal for delivering performance support. Lectora can be used to develop mobile apps because it has a responsive HTML5 output code that is editable. Tools such as PhoneGap and Eclipse can be used to develop mobile apps and the HTML5 course files developed using Lectora can be copied to the mobile app. Published course files can be tracked on the LMS as they are SCORM enabled.
Lectora Inspire 17 has loads of features that make it a perfect authoring tool for developing mobile learning courses. Lectora has the potential to become the game-changer in mobile learning and transform your learning experience. If you have already used Lectora to develop m-learning courses, do share your experience.