What Makes Mobile Learning Popular in Corporate Training?
Skeptical about using adapting a mobile learning program? After reading the reasons for using mobile learning, you won't be.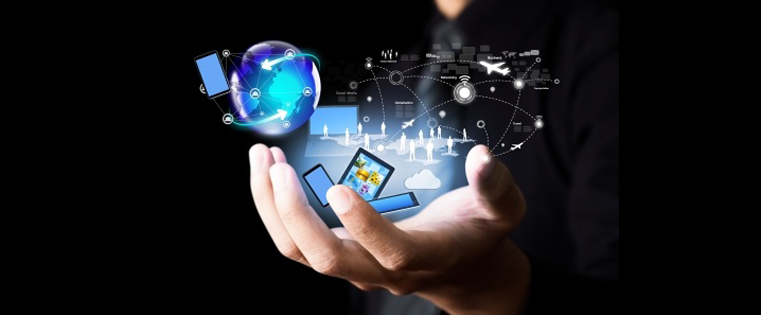 The advent of smart devices in recent times has changed each and every aspect of our lives. It has changed the way we shop, order food, book tickets, watch movies, and a lot of other things. Naturally, it has also changed the way we work. Work life is no longer spent in the cubicle, in front of a computer. Smartphones and tablets have made many aspects of the modern work life remotely accessible, allowing employees to function anytime from anywhere. This has enabled employees to plan their work life according to the needs of the clients and customers instead of adhering to the routine of the clock.
In accordance with the work-life, mobile devices have drastically changed the way employees are trained. Technology has grown by leaps and bounds to be at par with the growth in mobile technology. This is because no one can deny the strong advantages of using mobile devices for your organizational training purposes. But, what really makes mobile learning so popular? Let's explore 5 most prominent reasons for the popularity of mobile learning:
1. Ready for Flexibility
One of the key factors due to which organizations move their training from traditional methods to a digital one is flexibility. In the current workscape, gathering all your employees under one roof for a classroom session is simply impractical. For employees who are constantly on the run, sitting at their desk to undertake an e-learning course is also not feasible. Mobile learning allows you to overcome this by making your course accessible on your smart devices, absolutely anywhere you want. Employees who travel frequently can learn in remote locations, customer sites, and even while traveling.
2. Ready for Games
Using games or gamification elements for your learning needs has proven to be a highly engaging and interactive method to convey your subject knowledge. With mobile learning, your learners can play these short learning games anytime they want to. More so, with the touch functionality of smartphones, playing a game becomes more entertaining and immersive. As the device is always present with the learner, the impact of game-based content increases manifold with mobile learning. Imagine how great the learning will become if at the start of each day your employees get a small puzzle or game related to their training.
3. Ready for Microlearning
As work-life balance and schedules become increasingly erratic, a full-length e-learning course may not be the best option for your training needs. Instead, many organizations prefer to offer training in short bursts. Such microlearning modules convey just one topic comprehensively. Mobile devices and micro modules are a match made in heaven. Learners can readily access a bite-sized information nugget in the few minutes they have. Owing to the short course duration, the short screen size doesn't create any eye strain as well.
4. Ready for Just-In-Time Learning
The knowledge imparted is only as good as the recollection that happens during the actual need. That's why just-in-time learning modules exist, so they can provide last-minute revisions just before an employee performs a task. When you use mobile devices for JIT training, you have the freedom to use any innovative instructional design element to convey your topic. For e.g., you can use short videos on a production work floor, or create neat infographics to help sales employees just before their big meeting. As smart devices are packed with high-resolution screen displays and powerful processors, you can use videos, animations, interactive infographics, and many more visually attractive techniques.
5. Ready for the Millennial Generation
For most organizations, the millennial generation forms a big chunk of the workforce, which will only increase in the years to come. Let's not forget that this is a generation that has been raised on smartphones. It is no longer an additional gadget, but an essential component of their daily lives. Learning through a mobile device will not only be a big convenience for this generation but also a necessity. When you are in sync with a young generation's need, your digital learning program will have an assured longevity.
Mobile learning is a powerful division of your digital learning program. But owing to the smaller screen size of the devices in use, you need to tweak your instructional design strategy accordingly. If you are have difficulty in doing that, then make sure to take the help of a renowned e-learning developer to pave the way for better learning.