Mobile Learning for Training Employees in Remote Locations
This blog lists the benefits of using mobile learning to deliver training content, to employees who work in remote and isolated locations.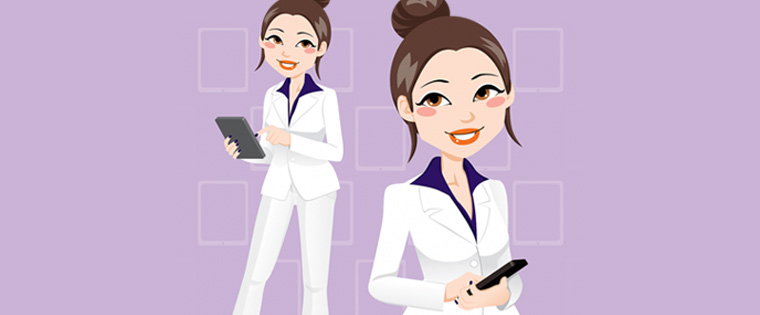 With organizations having employees who work remotely, it's not practical to deliver all of the training through in-person workshops. We have to recognize the fact that learning takes place outside brick-and-mortar classrooms, all the time. Employees are forever on the go, and mobile learning offers a more personal experience. You cannot expect your remote employees to turn up for a classroom training session. Your content has to be adapted to different situations, so that it can be used in context.
So, why is mobile learning a gateway to solving problems for your remote employees? Here are a few benefits of using mobile learning for delivering training content, to employees who work in remote and isolated locations.
1. Access to Quick, Instant Information
Learning through mobile devices generally focuses on brief, yet quick interactions, of perhaps 5-7 minutes or less, using simple navigational features and engaging graphics, to accommodate information exchange. They enable a quick review of information rather than prolonged or deep learning – and are therefore better suited for activities such as just-in-time or on-the-go learning.
With mobile learning in place, learners are broken free from their shackles, and can access training whenever they want – quickly and instantly. The whole premise behind just-in-time learning is having access to knowledge just when your learners need it, and mobile devices are ideal tools to achieve this.
2. Offline Access to Learning Resources
Internet connectivity, Wi-Fi, and bandwidth are all required, if learners wish to access learning resources online. However, absence of network connectivity in remote areas makes it difficult for learners to access course content. Mobile devices – the powerful computing devices that they are – are capable of storing information, even when not connected to the Internet. This means that learners can download the desired training resources on their local mobile storage, ahead of time, when access to Internet connection is available. They can then access these resources while on the subway, on a plane, or a cabin in the woods.
As for offline compatible content, the requirement is that it should be not just mobile compatible, but also downloadable. HTML5-based content, videos, audio, PDFs, documents, presentations are all mobile compatible.
3. Productivity Gains: The Greatest Good
One would imagine that employing mobile learning would help organizations reap benefits in terms of reduced training space or cost logistics. However, productivity gains far outdistance the cost savings when a mobile learning strategy is implemented because the performance of workers far exceeds the savings made in training logistics – travel, food, accommodation.
For example, it usually takes as long as 10-15 minutes after an interruption, to gain focus on a task. Mobile learning users, on the other hand, suffer fewer interruptions at remote locations, which results in a significant amount of time being saved, while learning.
4. Native Apps
With the advent of HTML5 and the emergent web standardization across mobile devices, it's an age of native mobile apps. Native apps are modern, accessible, and delightful: putting all of your learning resources at your learners' fingertips. They are built essentially for a particular mobile device and its operating system and can either be downloaded from app stores or web stores online, through a mobile app.
Native applications have the significant advantage of being able to easily access and utilize the built-in capabilities of the mobile device (e.g., GPS, address book, camera, etc.). Nowadays, there's an app for almost everything: ride-sharing, finance, gaming, insurance claims, email, music, etc. Understand what you want your learners to do on their mobile devices so that you can design useful applications, tailor-made to meet their various needs.
5. Ideal Tool for Performance Support
Remote workers need to be given support that allows them to work in diverse settings and overcome obstacles when unexpected circumstances arise. This is where performance support comes in. Performance support is simply giving access to just the right amount of information and knowledge, when employees need it.
Because employees are familiar with how to access information on their mobile devices, providing performance support to them is easier and drastically cuts down the time it takes to access learning resources. There is a panoply of options to help you offer performance support through mobile devices. Interactive videos, interactive PDFs, and mobile apps, all act as good performance support tools.
6. Cost Savings in Real Estate and Facilities Management
Unsurprisingly, mobile learning strategy for corporate organizations, saves money. They need not invest in real estate infrastructure to deliver mobile learning courses. Neither do you need to have trainers/instructors. Learners already have a Smartphone with them all the time and you only need to have a mobile-compatible Learning Management System (LMS) in place, and learners can open the LMS on their devices to access courses and performance support tools. (Learn more about how to make your LMS mobile-compatible.)
Online learning development is experiencing a paradigm shift, thanks to the demand for mobile devices. Mobile learning isn't just a new way of delivering your learning content – it's a magic portal to offer a different and complementary learning experience to your employees who are stuck in locations where there is little to no Internet connectivity. With mobile learning in place, they don't have to lose out on the valuable training you offer.