Make Your LMS Mobile Compatible in 4 Easy Ways
Want to know how can you make your LMS mobile compatible? Here are four effective ways to make that possible. Let's check them in detail.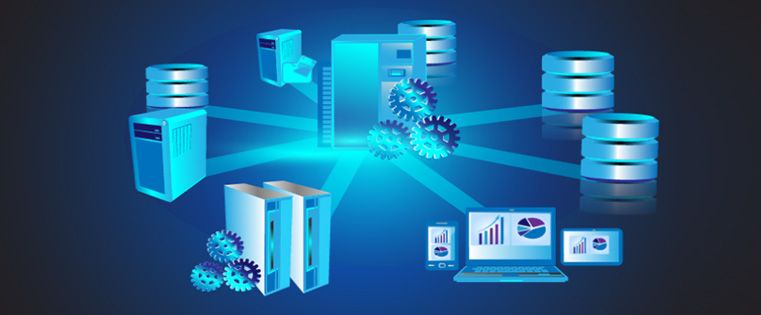 Growing learner needs, training requirements, and busy work-life cycles– all these are prompting organizational training to go mobile. When learning goes mobile, the Learning Management System (LMS) that manages all Learning and Development (L&D) activities should also be available on mobile devices. This will help your organization provide learners uninterrupted access to learning and training; moreover, you can track learners' progress without obligating them to sit at their desks. So, how can you make your LMS mobile compatible?
Here are four effective ways to make that possible. Let's check them in detail.
1. Simplify the Design
When you want to make your LMS mobile compatible, simplify the design as much as possible. Learners should easily identify the structure and logical flow to access the assigned courses. As MOODLE is an open source LMS, it has many features. When you deploy all the features, learners may get confused.
Retaining just the essential features is the best thing you can do when you want to extend the LMS service to mobile learners. Creating specific learning paths for various departments can reduce the complexity in design.
For example, if a user is from the HR department, based on the profile, synchronizing the LMS with the organization's systems will direct him/her to HR related courses. This is easy for him than searching the whole library in the LMS. Simplifying the design should save the learner's time and efforts. Learning should start as soon as the user logins in to the LMS.
2. Use Responsive Themes
Create a User Interface (UI) considering mobile devices. Use responsive design to provide uniform learning experiences across multiple devices. Content in responsive web sites automatically adapts as per the device specifications. The UI buttons should be large enough to support touch options such as click, drag, drop, and swipe.
3. Customize the Native App LMS
A native application (native app) is a program developed to be used on a specific device or platform. Native apps are typically developed for iOS and Android operating systems that work well on mobile platforms.
Building a native mobile app from scratch for an LMS is a costly and time-consuming exercise. Therefore, you can customize the existing LMS native apps such as MOODLE, SumTotal, Cellcast, and others. The most preferred and cost-effective option is to use the MOODLE native app as it has an open source framework. You can customize that easily according to your training requirements.
Once you customize the native app LMS, you can download e-learning, mobile learning courses, training material, and additional resources, when connected to the Internet.
You can access e-learning, mobile learning courses, and training material offline too. When the Internet connection is restored, learning progress gets synchronized with the online application.
4. Develop a Web App
While mobile apps are not real applications (they are simpler forms of websites), they exude the look and feel of native apps in many ways. Web apps work on HTML5 based web browsers; so users can access them by typing a URL in the address bar of a browser or bookmarking them on the homepage.
Web Apps became popular when we came to know HTML5 compatible browsers can offer a native app-like functionality. They be have like mobile versions of web pages. You don't have the download option of heavy files, and they work when connected to the Internet.
Some companies develop LMSs based on HTML5 browser compatibility, as this doesn't need a native app installation. Users can view the courses on the mobile browser the same way they open a web page on a desktop. Internet connectivity is a must to use Web App-based LMSs. You can use MOODLE, the free web app, as it is HTML5 compatible.
When your LMS is mobile compatible, your employees will get optimal learning experiences, whether it's online or offline. Downloaded content will be accessed offline and get synchronized when connected to the Internet. Learning can happen on-the-go. All this leads to better training completion rates, maximum utilization of training resources, and better returns on your training investments.