Five Reasons E-learning Developers Love to Work with Lectora 17
Learn about the powerful features of Lectora 17 that make it the top authoring tool choice for e-learning developers the world over.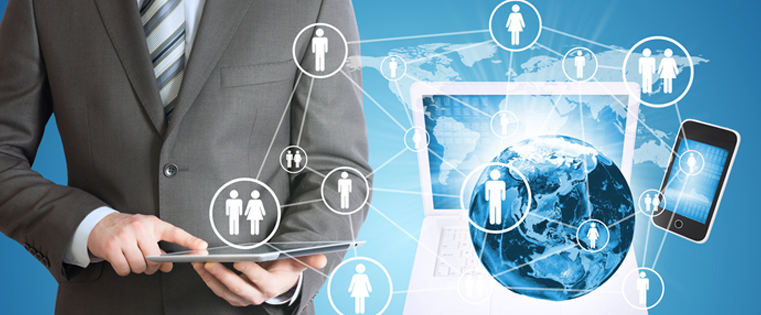 The effectiveness of your e-learning course directly depends on how well it is developed. From the course structure to the instructional design strategy used, to the interactive elements incorporated, every factor plays an important role in connecting with your audience and imparting useful business knowledge or skills.
That's why you should give the utmost importance to the way your e-learning course is developed. A lot of the development process depends on the authoring tool that is being used. Authoring tools have helped developers do away with complicated coding techniques that were used initially. Packed with many powerful features, in addition to being extremely easy to use, authoring tools allow developers to complete the creation process rapidly. This in turn helps you cut down the development cost as more courses can be achieved using the same team.
But, in a market that is flooded with authoring tools, which is the right pick? Trivantis' Lectora 17 stands out among the rest as a highly viable option to take care of your development needs. Let's see some reasons developers absolutely love working with this powerful tool:
1. Fully Responsive
With Lectora 17, you don't need to worry about running your course on the plethora of devices in circulation. Lectora's Responsive Course Design ensures that your courses run equally well on devices of all sizes and operating systems. With Page Layouts, you can organize basic content and define how it will appear on each device and orientation, ensuring a great look everywhere. With Lectora, you don't need to develop courses from scratch. If you have old legacy course lying around, you can make them responsive with just a few clicks.
2. Highly User Friendly
Lectora 17 comes built in with its own Asset Library. The library provides over 2,000,000+ stock assets such as images, graphics, sound effects, music loops, videos, and much more. This speeds up development as you don't need to go hunting for these elements and worry about copyright issues. With this powerful tool, you can even add events to audio or video files and use the same dialog to sync those events to actions, all without ever leaving Lectora.
3. Online and Publish Offline Previews
Lectora 17 allows you to test your courses in a live online environment. The Run and Preview mode now provide web-based previews of your e-learning content to see how it looks and functions in an actual browser. For instance, you can run a JavaScript code and preview how courses will look in browsers directly from the Run mode. Lectora also allows you to publish titles for offline use. You can easily create course files that can be distributed via external media such as CD-ROMs, or flash drives. Or if need be, place the course files on a shared network drive and collaborate with team members more easily.
4. Screen Recording and Image Editing
Lectora 17 comes integrated with some great products such as Camtasia and Snagit. Camtasia lets you record your computer screen while you are working on various applications. You can even record videos using your computer's web camera. It also lets you add pre-production effects to videos such as synchronizing audio, zoom/pan effects, and much more.
With Snagit, you can capture and edit images, add highlights, shadows, and other effects as well. These Lectora add-ons allow you to insert videos and images directly into your e-learning projects to deliver highly effective and retainable content.
5. Multi-Language Switchable Interface
With Lectora 17's Translation Tool and Multi-language Publishing option, translating your training content to different languages is a straightforward and timesaving process. The Translation Tool in Lectora can extract the text in the course to an RTF (rich text format file). RTF files can then be used by a translation expert to create multilingual files. After you have created separate courses in different languages, Lectora's Multi-language Publishing option will come in handy. Lectora 17 will publish a different version of the same course for each language for which you have a translation file.
Lectora 17 is certainly one of the strongest tools available in the market. Ideally, you should hire an expert e-learning development vendor in order to fully utilize this powerful software.