How To Know If Rapid E-learning is Truly for You
The promises of rapid eLearning are certainly compelling. But, how do you know if it's really for you? Let's find out.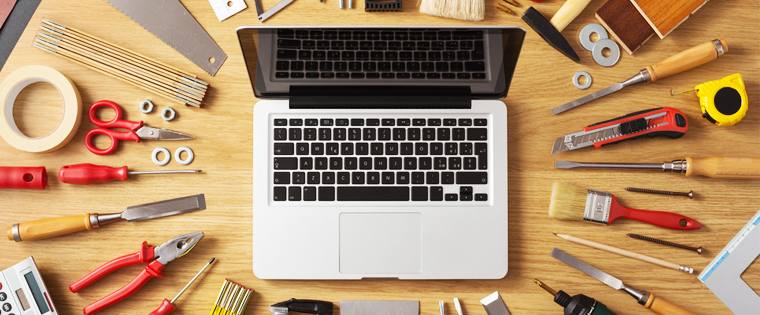 The promises of rapid eLearning are certainly compelling: reduced costs, less development time, great control over updates and maintenance. All these benefits are definitely tempting. But, like any solution, rapid eLearning development has its own place. How do you know which projects are well-suited for rapid eLearning? How do you determine whether your content is right for a rapid eLearning treatment? Let's try to reach a consensus by answering a few questions.
1. If there are Flash-based courses to be converted to HTML5
Companies that have been using Flash-based courses are today left with no choice, but to repurpose these legacy courses and make them relevant to modern learning requirements.
Flash has grown slowly out of use, and HTML5 has – for good reasons – taken over.
Most companies, for the conversion of Flash-based courses to HTML5, choose a rapid approach. With rapid authoring tools such as Articulate Storyline and Adobe Captivate built especially for these types of rapid conversions, companies can quickly roll out the refurbished courses, within weeks.
2. If the budgets are low or there's too little time to develop eLearning
Rapid eLearning is the ideal "low-cost" solution if you are working with low training development budgets and wish to get that eLearning course out quickly. For someone who's new to rapid eLearning, "low-cost" may mean less-appealing courses, compromising the look and feel of the eLearning course. Even the Wikipedia definition for low-cost is, "a product for which non-essential features have been removed to keep the price low." Though, that's not always the case with rapid authoring tools.
Rapid authoring tools offer feature-rich solutions. Using the pre-built templates, default interfaces and ready-made media elements that come with the rapid authoring tools, developers can create appealing courses, quickly and economically. However, as the complexity of interactivities and animations goes up, so does the development time. It simply boils down to how many interactivities you can afford to have in the shortest possible time.
3. If the workforce needs immediate training
In situations where the workforce needs training immediately (such as compliance training or product training), companies can't afford to spend too much time on eLearning development. In some cases, when new product information hits the market, sales employees need immediate training. With rapid eLearning's swift turn-around, companies can get the information to all employees in quick time. For example, rapid authoring tools feature ready-made templates that can be used to develop courses and roll them out quickly.
The learning scenario has evolved to the degree where we need to respond rapidly to change, and fill performance gaps quickly, especially when budgets continue to shrink and companies strive to stay competitive.
4. If you have PPT storyboards or if the in-house development team is busy
If you are looking for a way to speed up eLearning development time and create an interactive and engaging course, it's helpful to look into rapid eLearning tools that can help you turn your PowerPoint storyboards directly into engaging eLearning content. Easy-to-use rapid authoring tools such as iSpring and plug-ins like 'Snap!' by Lectora are good candidates for converting PPT storyboards to eLearning courses – plus it's affordable.
In addition, there are times when for some companies, the in-house development team may be hard pressed for development time, busy with other projects. Companies that can't justify the extensive headcount, or the time required for developing eLearning can reap huge benefits from outsourcing rapid eLearning.
5. If the training content constantly/rapidly changes
It's not rare for content to change or be updated. Products are released every other day, compliance rules change on a regular basis, which means that there is always constant room for change, in the eLearning training material.
Making changes and updating eLearning courses with the current content can be a hassle. It is in such situations that rapid eLearning development is a great fit. Short courses (the corporate world is moving toward creating shorter eLearning courses and short snippets sent to mobile devices) can be created rapidly and distributed to learners and when the time comes, it's easier to update, allowing companies to keep up with the continual changes.
It's silly to go for rapid eLearning development just because it's available and offers countless benefits. My piece of advice? Take a hard look at your content, and analyze whether the reason that compelled you to consider adopting rapid eLearning fits in the aforesaid scenarios.