Does a Low-Cost, Rapid E-learning Course Mean Low Quality?
Low costs are associated with inferior quality – is this true of rapid eLearning development as well? We don't think so - and here's why.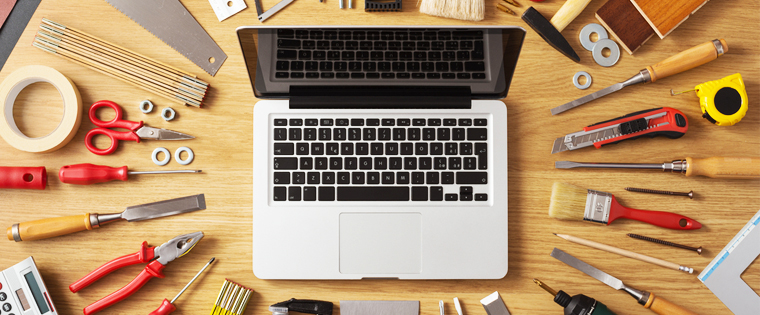 A common misconception is that anything expensive must be good and worth the money spent for it; and that with anything cheap, one can only hope to get their money's worth. It's the same with eLearning development; there is a newer alternative to traditional eLearning (rapid eLearning) that is low cost, and comfortably fits today's training budget. Some might even go so far as to call it "downright cheap"; but low cost or cheap does not mean low quality, and I'll tell you how.
Before we get to the crux of this blog, I would like to make two points that we both can readily agree upon:
The three most essential resources to an organization are its employees, time and money. All three are essential, in demand, in short supply (training budgets are not getting any better), and therefore must be used resourcefully.
While the development of traditional classroom training is expensive compared to traditional eLearning – organizations that have used traditional eLearning could argue that it is still time consuming, expensive, and requires dedicated human resources who can develop, maintain, update, and upgrade courses on a regular basis.
Rapid eLearning development is the next best thing. It eliminates all the challenges associated with traditional classroom training development as well as traditional eLearning development.
Built-in Features, and Templates Reduce Conception-To-Delivery Time and Costs
While it takes anywhere from two to four months to create traditional eLearning courses, it takes only a few weeks to develop courses via rapid eLearning. Quick and easy development of courses is possible because of the pre-installed features and inbuilt templates that make up every rapid eLearning authoring tool. This does away with the need of any programming or coding. Same results – in less time.
Built-in features such as interactivities, games, assessments, built-in characters – to name a few, help make courses visually appealing, attractive, and increase the standard and quality of courses.
The in-built templates help developers create stunning, high-quality courses while drastically bringing down costs. There are several free templates and free tools that one can find online, that can be used for rapid eLearning development. Just because they are free does not mean that they cannot be used to create superior courses.
In-House Development Reduces Costs Without Compromising on Quality
The tools are so easy to use that organizations can create and update courses in-house, instead of outsourcing it to a vendor. Training managers, subject matter experts (SME), and instructional designers (ID) can take full charge of course creation. Expensive human resources (programmers) can be tasked with non-training related jobs. The course content is decided on by the SME, and designed by the ID. So, the quality is controlled within the company itself.
Reusable Elements Help Maintain Quality Across Courses
Reusable elements of a course – audio and video components, text, images, interactivities – can be stored in a repository and reused. So, quality does not come down, but remains the same (unless you want to make changes to it), and these assets do not have be recreated several times over. Tweaks in these elements can be made, to fit the purpose of the new course. Once again, this saves time, while maintaining original quality – and like I said earlier – the sky is the limit, and will depend on instructional designers' ability to visualize and create good quality courses.
Rapid E-learning Authoring Tools are Always Up-to-date
If it's one thing that the creators of rapid authoring tools understand, it's that information changes quickly in the corporate sector, and their authoring tools must be able enough to update, upgrade, delete, or revise content (text, images, voice, videos, translations, etc.,) as quickly as possible, so that organizations can get the updated versions of the courses to their employees, before that information becomes outdated. So, the tools are always updated, keeping in mind the need for speed and quality.
There are several rapid authoring tools available in the market today, and each one has at least one feature that makes it a winner, compared to the rest. The trick is to find the one that meets your requirements, understand how to use it (they all have a short learning curve), and make maximum use of it.
Since there are so many authoring tools out there, there is tremendous competition among competitors to outdo one another in terms of how their authoring tool can match the requirements of users. Don't be swayed by fancy features that you will not need. It's alright to go with a simple tool that has very minimalistic features, if that is what will suit your needs. Whether you go in for a high-end tool or a basic tool, don't be surprised that your course costs will drastically come down, even while the quality remains top-class.