Maximizing Rapid E-learning Conversions: Projects that Qualify
This blog aims to help training managers decide what kind of online training programs qualify for rapid eLearning development.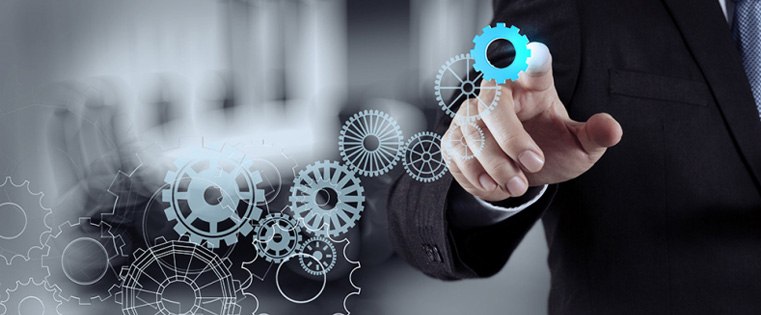 Learning at the speed of business is essential if employees have to stay up-to-date with market trends and help build a profitable business. This makes a training manager's role critical to an organization. As training managers, you are constantly on your toes, trying to look at quick and innovative methods of training. You are often in situations where you need to deliver a training that might be required in future, today. In short, if your organization's business needs to move fast, you need to move faster.
Rapid eLearning can help you achieve this goal of developing quick training programs to meet the increasing demands of training a global workforce. The introduction of rapid eLearning development has given organizations the power to scale training programs for employees. It has also increased productivity, while bringing down the cost of employee training by a considerable amount.
How do you decide when to go for rapid eLearning? While rapid eLearning development seems to be a cool option to try, is it something that can be churned out with a snap of your fingers? Not really. Rapid eLearning development is certainly quick, but before you consider introducing rapid eLearning courses in your organization, you need to be sure of the projects that qualify for rapid eLearning conversion.
Read on to know more about the types of eLearning projects that qualify for rapid eLearning development.
Training Programs on Introductory Content
Many organizations continue to follow traditional classroom training programs, or have invested in blended training programs, or online training programs as part of a robust training plan for employees. In each of these cases, it is assumed that all participants have the same knowledge level that is a prerequisite to attend the training program. But, the reality is that, some learners may be clueless about the subject of training. These are the instances that contribute to a drastic reduction in training effectiveness.
Go for rapid eLearning development and get everyone on the same page. All those unused PowerPoint presentations that contain basic information that you thought your learners are already aware of, is ideal content for rapid eLearning development. Even if they already know that information, the rapid eLearning course can act as a refresher training.
You could also include an assessment to test learners' knowledge on prerequisite information. By taking the assessment directly, you can give learners the option to skip prerequisite training as they have demonstrated the essential skills.
Training Programs with a Short Shelf Life
In certain industries such as healthcare, there is a need to train the workforce on processes or procedures to be followed for a short duration. For example, if the healthcare workforce needs to be trained on H1N1 virus prevention procedures in anticipation of a health threat, you are already aware that this content would be applicable only for a short duration. But, you would need to train workforce on how to handle the situation in case of an epidemic.
Such training programs are usually required when there is an urgent need to train employees and assess them on the training content. With rapid eLearning development, you can rollout a quick, cost-effective training program on the procedures to be followed.
Training Programs that Require Frequent Updates
Training programs for industries such as healthcare, pharmaceuticals, technology, banking, and retail require frequent updates. Online courses for these industries qualify for rapid eLearning development. If employees in a pharmaceutical company are to be aware of changes in FDA policies, then it becomes important to rollout a training that can take care of including frequent updates.
The IT industry is another sector where changes are frequent. If customer service agents are to be proficient in solving IT related problems, then it becomes essential to update the online training program frequently. Using a rapid authoring tool makes it easy for the SME to update content and publish it instantly. This kind of training program is usually continuous, which means the training content is accessed regularly, and it needs to reflect updated content.
Training Programs on Low Budget
If you are a training manager in charge of training the sales team in your organization, there are times when you will have to come up with training programs for add-on products. This is a project that qualifies for rapid eLearning development, because of the budget constraints involved. Also a complex course is unnecessary in this case.
Another case in example is compliance training that is mandatory for almost all corporate employees. This is not a training to teach skills, so it can have a simple structure. Yet the scale of this training is huge. When you are on a tight training budget, this kind of project certainly qualifies for rapid eLearning development.
If you are considering a training program that is content focused, requires fast delivery, and is aimed at creating an immediate impact, then no doubt, rapid eLearning development is the way to go. Spend some time identifying the projects that qualify for rapid eLearning conversion, and get the most out of your training programs.
Can you think of more ways to maximize rapid eLearning conversions? If yes, do share through the Comments section.